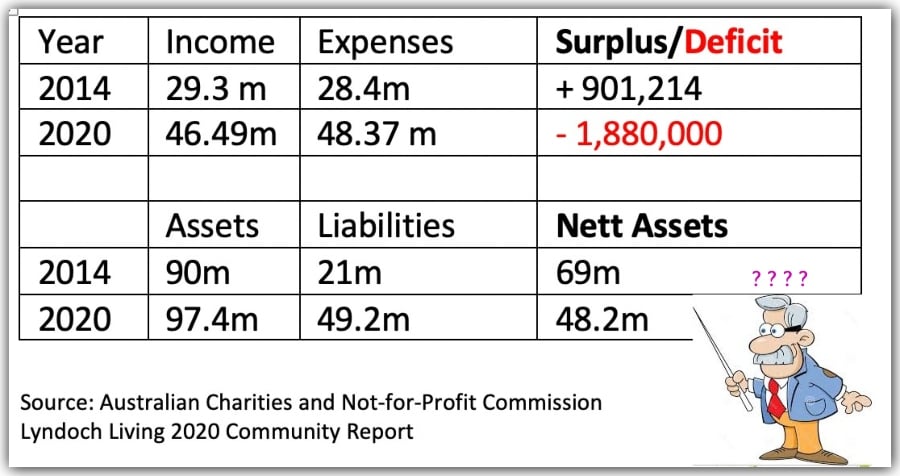 Lyndoch Living is definitely getting bigger, but is it getting better? The numbers say no.
In the past two years, Lyndoch Living has spent more on lawyers, consultants and accountants than on food for residents.
Lyndoch is behaving more like a private corporation than a community owned home for our elderly and infirm.