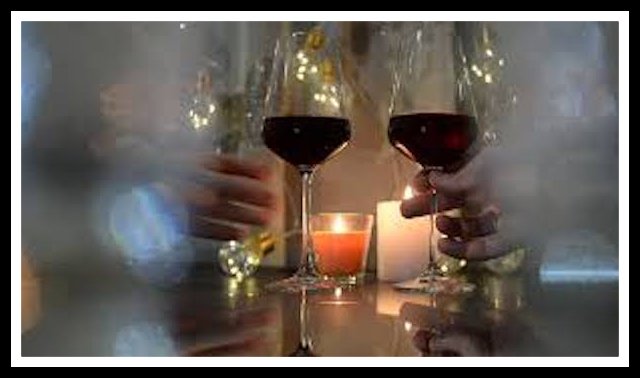 Carol Altmann – The Terrier
This is the smoking gun.
I was going to publish this piece tomorrow night to give the Warrnambool City Council and its tourism chief David McMahon time to respond to questions I sent this morning, but given the events of this afternoon – Mr McMahon's resignation – I am bringing it forward.
Tonight is when all the pieces of the credit card scandal around Mr McMahon come together and it explains why Mr McMahon's position became untenable.
Because what follows is not a story about mistakes or misunderstandings, but deliberate concealment.
And it worked because, until right now, the truth was concealed.
Here is what happened:
On the night of Thursday, 31 May last year, Mr McMahon and a group of four people, including two other council staff, ate and drank at Bojangles restaurant in Liebig St.

There was a couple of pizzas, there was plenty of wine, there was even one or two shots, and lots of laughs.

At the end of the night, the waiter brought the bill and Mr McMahon pulled out his council corporate card, as he had done so many times before, and whacked the $172.50 on the WCC account.

The crew then made their way home, but neither the original bill nor the receipt from that night made it to the council.

Instead, someone returned to Bojangles later and secured a hand-written, unitemised receipt dated 4 June 2018 – four days after the meal.

It showed nothing but a Bojangles stamp, Mr McMahon's name, the word "Meals" and the total of $172.50.

In his record to council, Mr McMahon submitted this receipt and put the meal down to "VEAC meeting" – the council's tourism advisory group – but this knees-up was nothing to do with VEAC.

The two members of the public at the table had nothing to do with VEAC. The two other council staff had nothing to do with VEAC.

This was not a VEAC meeting, but a little private party held after "Beers and Ideas" finished across the road at The Loft, which is where they had wandered from.
Did the two members of the public in the group know they were being shouted by ratepayers? Probably not. Did either of the two other council staff know? Maybe.
But Mr McMahon knew.
Such was the slack scrutiny of his spending, the hand-written, unitemised receipt made it through. No questions asked.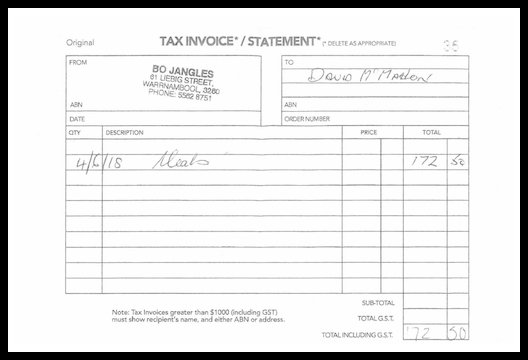 At the time, Mr McMahon, from Ballarat, had worked for the Warrnambool City Council for about two years and had held a council corporate credit card for around 15 months.
The picture I have built from this 12-month investigation shows the rot with this card started early and it rolled on for 18 months, with non-itemised receipts, missing receipts, vague stat decs, claims for committee meetings that never happened, unauthorised drinks, lunches, dinners, and paying for hundreds of dollars worth of booze at a Cape Schanck conference which, at last, was the red thread that blew the whole thing right open.
Because people like this – I have reported on them before – always go a step too far: there is always one receipt, or maybe two, that sets the red light flashing.
As a journalist, you then pull this thread, using Freedom of Information, solid, brave sources and hours and hours of mind-bending slog, and it all unravels: the dirty tricks are exposed and the game is up.
Except to hard-working ratepayers, this is far from a game.

And for all of the ethical, hard-working staff at the Warrnambool City Council, this is not a game. They are as angry as we are.
It is shocking and painful and infuriating to learn that the very systems we believed would protect us from this sort of excess and breach of trust, have failed us.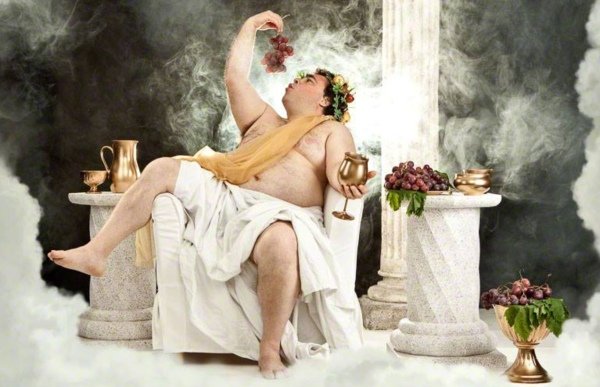 Mr McMahon has failed us. His superiors in upper level management have failed us. The boys' club culture of the WCC has failed us.
Those councillors who have still not asked one question or raised one concern about the potential misuse of council funds including this credit card – and that is every current councillor apart from Cr Peter Hulin – have failed us.
Even the new CEO, Mr Peter B Schneider, has not said one word publicly about this scandal which has now moved into the red zone. Indeed at his briefing of staff today about Mr McMahon's resignation, he spoke glowingly of Mr McMahon and dismissed the credit card scandal as one contained to "social media".

Nobody in charge has been on our side.
And so it has been up to The Terrier, with limited resources but multiple, brave sources, to expose the fatal combination of a long-standing toxic culture and weak systems of accountability within the WCC that allowed this rot to happen.
Remember, we were not supposed to know about any of this. We still don't know it all, but I am sticking with what I can prove.
We were not supposed to know about the dodgy receipts, or about the thousands of dollars that had been repaid, or that Mr McMahon's credit card was suspended, and then reinstated soon after.
We didn't even know that the council has 81 corporate credit cards.
Despite this huge number of cards, it was only in November last year, after the Cape Schanck booze up in July and my lodging an FOI in October, that the WCC updated its credit card policy and travel policy to exclude alcohol.
We are still not allowed to see these policies.
While the council says it is now- finally – reviewing its credit card rules in light of the recent report by the Victorian Auditor General into fraud and corruption control, it is clear that the bunker mentality that developed around former CEO Bruce Anson remains firmly in place.
If we ask too many questions –  whether we are journalists, ratepayers, councillors, or council employees – we are dismissed as irritating troublemakers and, it is hoped, intimidated into silence.
In my case, the council spent more time and energy trying to uncover my sources than it did investigating the issues.
And in this case, the council charged almost $200 for the FOI application and it took nine exhausting months of wrangling, by which time a lot of Mr McMahon's unauthorised spending had been repaid (although not the Bojangles bill from May).
When the receipts were finally released under FOI in June, these repayments had been removed as "irrelevant".
This is how deep coverups work, and they happen when image management is considered far more important than transparency.

In that world, ratepayers sit at the very bottom of the pile.

This has to change.
Even Mayor Tony Herbert, elected to represent the people, took to Facebook in February to attack my wasting of council time and resources on FOI applications that, he raged, had exposed no "foul play".
"All you seem to want to do is tear people down, with unresearched accusations," he thundered.
"Can I ask which investigations and stories have uncovered foul play? Which ones?"
Mr Herbert has since been swept up in Mr McMahon's vortex.
What happens next? Well, I have now written five stories and have sent them all off to IBAC (Independent Broad-based Anti Corruption Commission). Who knows if anything will come of that.
Mr McMahon as of today no longer works for the council.

I am just glad that you now know the truth.
Thankyou to the many courageous souls who were a part of this long investigation and who trusted me and helped me to turn over rocks to see what crawled out. It has been mind-blowing.
But it doesn't end here. In fact, it is just the beginning.
If you want to see greater accountability and true transparency at WCC, write to the six silent councillors below, write to Mr Schneider (PSchneider@warrnambool.vic.gov.au), and remember all of this when the council elections roll around in November next year.
We deserve so much better and it is time to demand it.
(Neither the WCC spokesman or Mr McMahon responded to my questions from this morning).
randerson@warrnambool.vic.gov.au,
scassidy@warrnambool.vic.gov.au,
dowen@warrnambool.vic.gov.au,
mneoh@warrnambool.vic.gov.au,
kgaston@warrnambool.vic.gov.au
therbert@warrnambool.vic.gov.au
On we go.
Thankyou so very much to those who have supported The Terrier with a contribution to the Tip Jar: this investigation would not have happened without the Tip Jar. You can be part of it by clicking below.