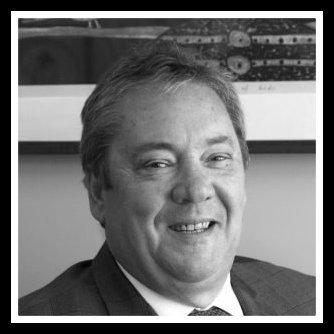 Carol Altmann – The Terrier
Yet another layer has been added to the Warrnambool City Council credit card scandal, and this time it involves former CEO Bruce Anson.
You are not supposed to know this, but Mr Anson and tourism manager David McMahon last year spent $185 on a lunch, paid for by ratepayers via Mr McMahon's credit card.
The lunch at the Pavilion on Tuesday 9 January was – it appears  – also attended by others, but who was there and why, remains a mystery.
The place was very public, but the public didn't know that it was paying the bill.
That was kept under wraps. Until now.
The lunch receipt, with bits removed, was included in documents released after nine months and almost $200 in fees via Freedom of Information which has blown open thousands of dollars spent on Mr McMahon's credit card on meals, coffees and drinks over 18 months.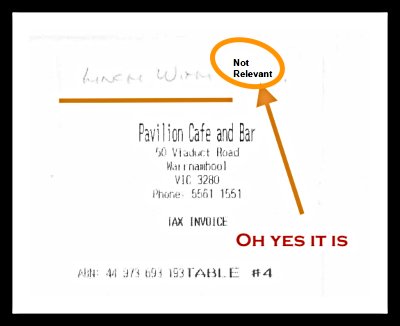 I am starting to wonder if there was anyone within the upper levels of council who didn't eat or drink with Mr McMahon at some point.
In this case, Mr McMahon wrote on the Pavilion receipt "Lunch with" but the council removed what followed because it was consider "not relevant".
What I have since learned is that this lunch was with Mr Anson.

That is not relevant? Are you kidding me?
When the person at the table is the CEO of the council that is subject to a FOI application to scrutinise credit card expenditure, it is absolutely relevant.
Just ask the Victorian Auditor General who recently wrote an entire report on this very thing and exposed major flaws at Strathbogie Shire Council, which led to the resignation earlier this month of its CEO.
Mr Anson retired from the council in January this year.
Maybe the council FOI officer – who decides these things – thought because Mr Anson was now retired, he should be treated as a private citizen.
Sorry, but that just doesn't wash.
Mr Anson was still CEO when the lunch happened and he was still CEO when the FOI into the credit card usage was lodged last October.
The big question is: what is there to hide?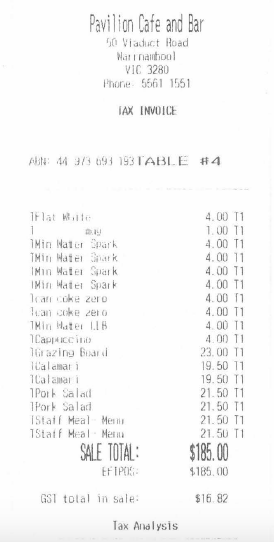 What I want to know, as I am sure you do too, is why Mr Anson and Mr McMahon were having a $185 lunch on us, who was there, and did we get value for money in return for a spread including calamari and a grazing board?
(I asked the council these questions yesterday morning and it replied at 5.29pm tonight, not with the answers, but asking for a copy of the receipt I am referring to.)
The only reason I can see for Mr Anson's details being removed is to avoid these exact questions.

I also want to know why Mr McMahon's credit card was used to pay for the lunch and not Mr Anson's? 

This is also important.
As was pointed out by a savvy reader (thankyou, Adrian), in business, the most senior person at the table usually pays the bill. Why?
Because it stops a senior person from hiding their credit card expenditure behind a more junior person.
It also stops potential collusion (ie. you pick up the bill on your credit card and I will sign off on it).
I am not suggesting for one minute that this has happened here, but it exposes – yet again – the way things have operated within the WCC when it came to the use of corporate credit cards.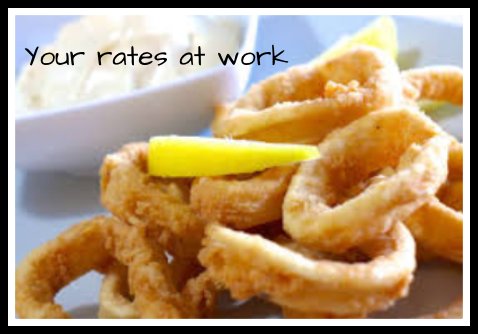 We have already seen how loose that goose has been with Mayor Tony Herbert and Cr David Owen being caught up in hundreds of dollars worth of breakfasts paid for by Mr McMahon's card.
And now we have the former CEO himself making at least a cameo appearance in the rot.
This cameo might explain why when I lodged an FOI for Mr Anson's credit card usage several years ago, only a sprinkling of transactions showed up.
Things were being paid for by other means.
I have to tell you, the council fought tooth and nail to have chunks of information removed from this current credit card FOI before it was released.

One of the reasons given was because some of the bills had been repaid, they believed it no longer mattered: "move along, nothing to see here…"

As we know, Terriers don't give up that easily.
I also fought tooth and nail, all the way to the Office of the Victorian Information Commissioner, to have these receipts included.
Why? Because the amounts could have been repaid after I lodged my FOI, to avoid public embarrassment.
And even if they were paid before I lodged my FOI, I believe the public still has a right to know what had gone on and why.
I now know that between $5000 and $6000 was repaid, but, as it stands, the council has still not released the missing receipts.
Under the rules, if I want those missing bits, I have to lodge another FOI.
And if I don't get them a second time around, I can ask for a review via the commissioner.
It is exhausting and expensive and enough to make you give up.
But we don't, do we? No, we don't.
I have two more stories to come.
Again, I want to say that this is the Terrier Tip Jar at work. Every cent you throw into the jar goes toward fighting for transparency and the occasional packet of Panadol. If you would like to be a part of it, you can find the Tip Jar here.