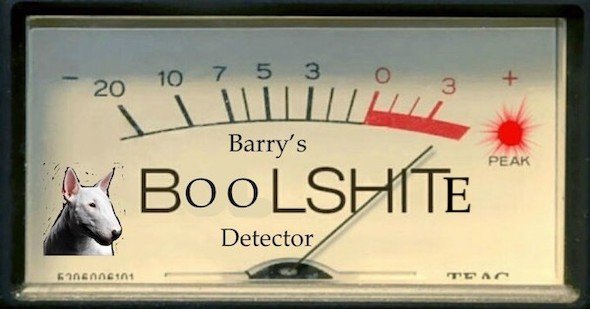 Carol Altmann – The Terrier
Isn't it astonishing that our elected councillors, while pushing for a rate hike, knew nothing about the thousands of dollars being racked up on Warrnambool City Council corporate credit cards for meals, alcohol, travel, accommodation and coffees?
They apparently had no idea. None.
I don't think our councillors even knew that the council has 81 corporate credit cards floating around – one for every four, full-time equivalent staffers.
And worse, when it was discovered that at least one of these cards was being used to buy excessive amounts of booze, and car washes, and unauthorised dinners, they didn't know about that either.
No idea. None. Nobody told them.
(I am still waiting for a formal statement on behalf of all councillors from Mayor Tony Herbert on the simple question of who was told what and when. Hopefully I can run it in full tomorrow.)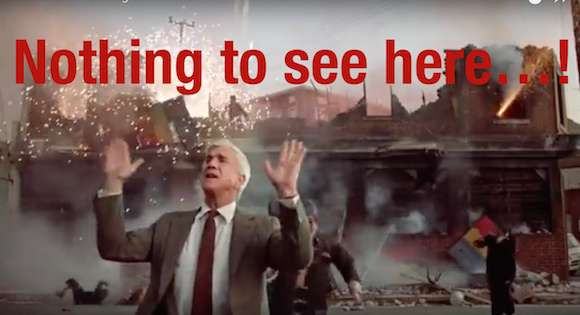 We now know that more than one card was being used in this way, thanks to my asking questions, sources who have a strong moral compass, and documents released through Freedom of Information that I lodged on 30 October last year.
And yet the very councillors who agreed to jack up our rates by 4.5% for the next two years didn't know a thing about it, and nobody bothered to ask.
Even the Audit and Risk Committee, which includes Cr Sue Cassidy and Cr Michael Neoh, didn't know.
According to a statement from Crs Neoh and Cassidy, the committee only gets notified if there is suspicion of fraud. Well, guess what…..
If this is what passes for scrutiny of ratepayers' money at a time when every dollar counts, we are being ripped off and no wonder – no wonder – the big party going on behind the scenes in some quarters of council went unreported for so long.
Which brings me to a new feature in The Terrier – the Big Barry Boolshite detector.
Big Barry is a Bull Terrier and he can sniff out Boolshite at 100 paces, so tonight I am unleashing him for the first time and I am sure it will not be the last.
I gave Big Barry a sniff of the council's claim that it, miraculously, discovered Mr McMahon's over-the-top credit card spending in September, just a few weeks before I lodged my FOI on 30 October.
Big Barry's meter went into the red zone! Bool-shite detected!
Because I have since sifted through my emails to council, and I discovered that I first asked about their credit cards on, wait for it, 20 September last year!
Why did I ask them? Because journalists in South Australia and Tasmania were exposing credit card rorts within councils.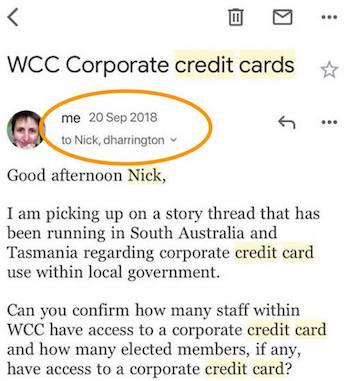 Such was the flurry of excitement within council about my questions, it put a whole response on its website, buried where nobody would find it, a week later on 27 September last year.
And then on 30 October I lodged my FOI on Mr McMahon's spending, having received a tip off about a big booze up that went onto the corporate card and was paid for by you, me and Barry via his exorbitant dog rego fee.
And coincidentally, a few days later in early November, former CEO Bruce Anson sits down with Mr McMahon and sorts out how much Mr McMahon needs to repay.
(Barry, Barry, calm down…it's okay, we all know its Boolshite).
A big slab of what Mr McMahon had to repay – $1600 worth – was for a big knees up at the Cape Schanck resort in July where Cr Tony Herbert and Cr David Owen were among the council representatives.
Despite being there, at Cape Schanck, Crs Herbert and Owen apparently saw nothing untoward that made them think, "hang on, who is paying for all this?"
And this is why we have lost faith and heart and trust in the very systems and people that should be protecting us from being exploited.
The new CEO Peter Schneider is holding his internal review, all of the 81 credit cards are now being checked – at long last – but, sorry, for those of us now paying higher rates and fees, it is all too little, too late.
Our local MP Roma Britnell is the only one in authority who, so far, has had the spine to take this straight to the top. Straight to the Local Government Minister, Adem Somyurek, who has been swift to act on the rubbish going on down in Gippsland at South Gippsland Shire.
The Minister put administrators in to clean out the joint.
I agree with Roma's call for a full independent inquiry and so does Barry and I bet you do too.
Thankyou so very much to everyone who has supported The Terrier with a contribution to the Tip Jar: this investigation is the Tip Jar at work. You can be part of it by clicking below.