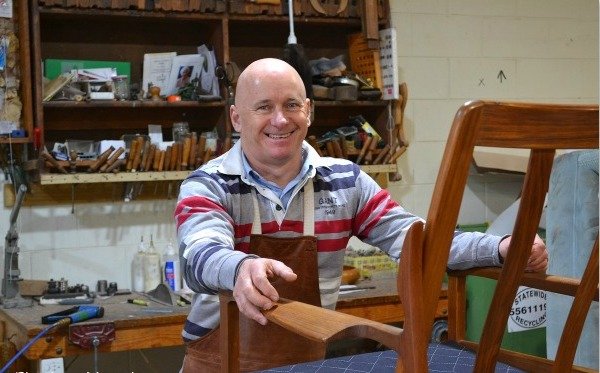 By Carol Altmann
Like him or dislike him, long-serving Warrnambool City Councillor Peter Hulin exposed a simmering issue inside council this week when he spoke out on the "bullying by exclusion" that has kept him from ever being chosen as mayor.
As Cr Hulin told Standard reporter Rachael Houlihan, he didn't even bother to run for mayor this time around because he knew he didn't have the numbers on council, and he was right. He also no longer sits on even one council committee, having been excluded from those too.
Cr Tony Herbert, who was selected as mayor on Monday and who chairs not one but two council committees, was in the box seat for the mayoralty all along and Cr Sue Cassidy will get her chance next year.
Because as we now know, Warrnambool no longer selects its mayors based on years served, or council experience, or even popularity among the voters.

If it cared about experience, Cr Robert Anderson would not have been chosen last year, his first year on council, over Cr Hulin who has now served 10 years.

And if it came down to the will of the people, Cr Hulin would have had a turn by now too.
In 2008, when he first joined council, Cr Hulin polled 2078 first preference votes – second only to Cr Rob Askew on 2260 and well ahead of Crs Mike Neoh (1578) and Jacinta Ermacora (1348).
Both Crs Neoh and Ermacora (who is no longer on council) have been mayor.
The second time he came up for election, in 2012, Cr Hulin scored 2250 first preference votes, almost double that of newcomer Kylie Gaston on 1210. Cr Gaston went on to be mayor too.
And at the last council election, in 2016, Cr Hulin came in fifth but was still the preferred first choice of 1519 voters, which was a higher first preference vote than Cr David Owen (1206) and not far from Cr Gaston (1800). The two candidates elected behind Cr Hulin were, wait for it, Cr Tony Herbert (1456) and Cr Robert Anderson (1058).
Despite being in their first term as councillors, Cr Anderson and Herbert have now both been mayor too.
Cr Hulin has every right to feel angry, but so do the people who voted for him – consistently – election after election, since 2008.
These voters clearly want his voice in the mix, they want him to have the same opportunities as his other council colleagues and they believe he has something to contribute.
For the other councillors, aided and abetted by powerful forces within the council itself, to continually exclude Cr Hulin from the spheres of influence because he doesn't fit with their particular style or agenda, is to take a gouge out of democracy.

It is also basically a big "stuff you" to those who vote for him.
Being mayor of a city the size of Warrnambool is no longer about ribbon cutting and wearing a big robe with a big medallion, although I think Cr Anderson thought it was because, with all due respects to him, he was unremarkable as a mayor.
It is now a job with a $70,000-plus a year allowance that relies on a mayor being able to promote the city, lobby for the city, ask questions of the city and put the city's best interests first.
There are many things I disagree on with Cr Hulin – his support for racehorse training at Levy's Beach and looking at enclosing the harbour are just two of them – but there is little doubt he has a passion for Warrnambool.
He also asks tough, detailed questions, and surely that sort of inquiry – too often dismissed as being "negative" – is just what we need to keep our council accountable?
Cr Hulin could be a disappointment as mayor. He may stand up in public and make bad jokes about FIGJAM, who knows? But to be excluded from ever having the opportunity to spend even 12 months in the role sends a chilling message that unless you play a certain way, you will be frozen out, and that should be of concern to all of us.
If you would like to keep seeing more pieces like this about local issues, please make a small contribution below.