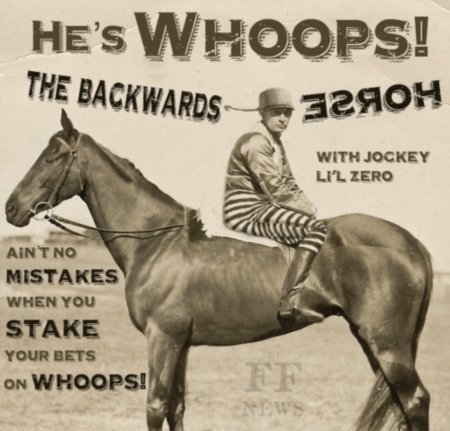 By Carol Altmann
The Warrnambool City Council's handling of racehorse training at Levy's Beach is turning into a trifecta of trouble that should have us all seriously concerned about how the council operates.
Let's check the form guide as the council prepares to meet tomorrow night (26/10) to revisit a decision it made just 11 days ago to – illegally – issue permits to allow commercial racehorse training at Levy's from December 1.
Race 1: The Law-Breaker Stakes
The WCC broke the law and has been breaking it for years.
This may sound dramatic, but it is true. The Warrnambool City Council has enabled racehorse training at Levy's for years without ever checking if it was breaking its own planning laws.
It was.
The entire Warrnambool Planning Scheme is a serious document. It is enforceable by law and its whole purpose is to make sure that we all know the rules and we abide by them. We trust our council to make sure this happens regardless of who we are, how much money we have, or what influence we might bring to bear.
Despite this, the council did nothing when racehorse trainers started to turn up at Levy's Beach well before trainer Darren Weir's Melbourne Cup success in 2015 and well before anyone started to talk about a Belfast Coastal Reserve Management Plan.
These trainers, we now know, were breaking the local planning laws and the rules around what is allowed in a coastal reserve, and they continued to do so until so many of them began turning up along the beaches between Killarney and Warrnambool that it was impossible to ignore.
Council CEO Bruce Anson has tried to justify the WCC's ignorance of its own laws by saying when Environment Minister Lily D'Ambrosio stepped in in late 2016, giving an order to say the council could issue licences to trainers, they blindly followed. (You can see Ms D'Ambrosio's order here).
Nobody at council checked? Nobody challenged this? Nobody thought that perhaps the Environment Minister didn't have the power to ignore the Warrnambool Planning Scheme?
(I wonder if the WCC would be so subservient if the Minister granted free car parking across the city? Hmmmm.)
A planning scheme can be altered one of two ways: by the council (a process that can take a year), or a Planning Minister declaring the matter of such importance that they change the planning scheme. Ms D'Ambrosio is not a Planning Minister.
It is not a decision to be made lightly, which bring us to the second leg.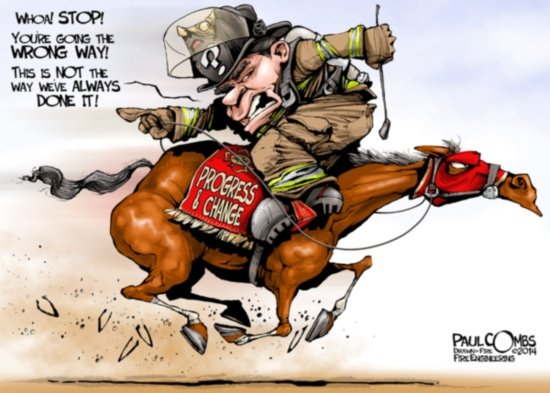 Race 2: The Who-Gives-A-Stuff Cup
The council knew it was breaking the law, but raced on anyway.
Word has been leaking out of council this week that concerned council officers tried to raise the alarm back in February this year about the legality of racehorse training at Levy's and nobody listened.
I absolutely trust my sources on this and I trust them even more in light of what happened at last Monday night's council meeting.

That was when we saw, in unprecedented scenes, four of the seven councillors vote in favour of issuing training permits for Levy's despite being warned they were breaking the law.
That warning came from the Victorian National Parks Association (VNPA) to Mr Anson in late September and directly to councillors via email on Sunday night.
The council's own legal advice arrived this week, confirming it was in breach of the law.
As Shannon Hurley, from the VNPA, said today, the VNPA's legal advice confirmed "commercial racehorse training has never been allowed within the reserve and so should have never been allowed to explode".
"It is (also) not a 'balanced use', it is the opposite, because it was never allowed in the first place."
Crs Kylie Gaston, Tony Herbert, Sue Cassidy and Mayor Robert Anderson didn't care about any of this, it seems, because they cracked the whip and pushed through the vote on Monday night.
Which brings me to the final leg: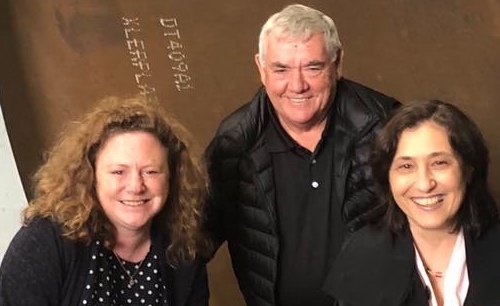 Race 3: The Nothing-to-Declare Handicap
The conflict-of-interest rules in Local Government are pathetic and because they are pathetic, our councillors need to be stronger.
We saw just how pathetic the conflict of interest rules were on Monday, when Cr Gaston was able to sit at the council table, move the motion on the Levy's permits and vote on those permits, all while being an endorsed Labor candidate.
The racehorse training at Levy's is being pushed by the State Labor Government and Cr Gaston wants to be a Labor MP, yet there is no conflict of interest under the Local Government Act.
The week after Monday's vote, Cr Gaston was campaigning in Portland with Minister Lily D'Ambrosio (mentioned above), yet there is no conflict of interest under the Local Government Act.
Cr Sue Cassidy's partner runs sign company Cassign, which is a sponsor of the Warrnambool Racing Club and has sponsored several races, yet there is no conflict of interest under the Local Government Act.
The council hosts a hospitality marquee (which we pay for) each year at the May Race Carnival and yet there is no conflict of interest under the Local Government Act.
It stinks, yet not one councillor at Monday night's meeting raised any of these concerns.
Nobody leapt to their feet and challenged Cr Gaston on how she managed to wear two hats within 24 hours, or how it looks when Cr Cassidy's family business is a supporter of racing, or how the council can hope to make an impartial decision on racehorse training when it hangs out at the May races.
As we know, there is the letter of the law, and the spirit of the law, and right now the council is running dead last on both.
If you would like to keep seeing more pieces like this about local issues, please make a small contribution below.