Carol Altmann – The Terrier
Now for the bits you were not supposed to see.
I intended to run this piece last night, but with the sudden resignation of Warrnambool City Council's tourism chief, David McMahon, it had to wait, but now is actually the perfect timing.
Why? Because with Mr McMahon's departure, the CEO Peter B. Schneider hopes this whole credit card scandal will all go away: "move on everybody, show's over".
This is not the end of the matter, but only the beginning.
This was not about claiming a scalp, but exposing a systemic problem that still exists: close ranks, pull up the drawbridge and tell the ratepayers nothing but gobbledegook.
We still don't know why Mr McMahon resigned, but the context of his resignation is there for all to see in the stories on The Terrier.
This story will add even more meat to those bones, because it reveals some of the thousands of dollars in repayments made on Mr McMahon's credit card that were kept secret.
These $4200 in repayments for dinners, drinks, room hire, car detailing, car washing, accommodation, gift vouchers and travel, were made after I lodged a Freedom of Information application with the council on October 30 last year.

But all details of these purchases and repayments were removed by the council from the FOI documents before they were finally released in June this year.

In other words, they were covered up.

You – the public – were never supposed to know about them and I find that scandalous.
But blessed be the public, because it is the public that has helped drag this crucial information into the light, including, I can tell you, almost $300 spent on food and beers at the Warrnambool Hotel for a Surfside caravan park "meeting" that finished near midnight.
The fact the bill was secretly repaid makes me suspect that there was no such "meeting" and yet Mr McMahon kept his job.
I know, here we go again right?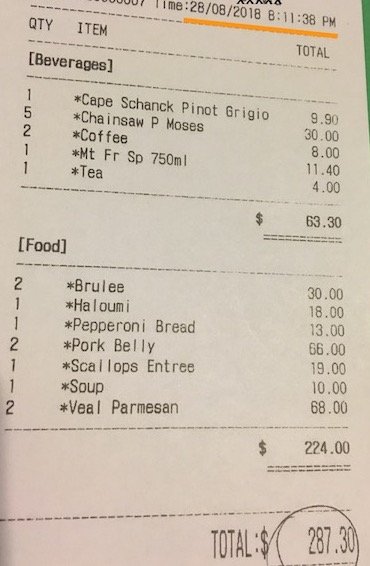 I fought for months to have these "missing" transactions revealed, because I could see the game that was being played by the WCC and it was a game designed to avoid embarrassment and public scrutiny.
If someone has to secretly repay thousands of dollars in unauthorised credit card payments, we have a problem, Houston.
In the end, if I wanted to access these crucial missing bits, I would need to lodge a fresh FOI and start all over again. And if the council again refused to play ball, I could lodge an appeal.
And so it would go on and on, grinding through a process that is supposed to be about "freedom of information", but is often the exact opposite.
It can take a lot of time, and a lot of money, but thanks to the Terrier Tip Jar, I was ready to gird my loins for another round….
And then the cavalry –  sources on horses – arrived and busted a hole right through that stone wall of secrecy.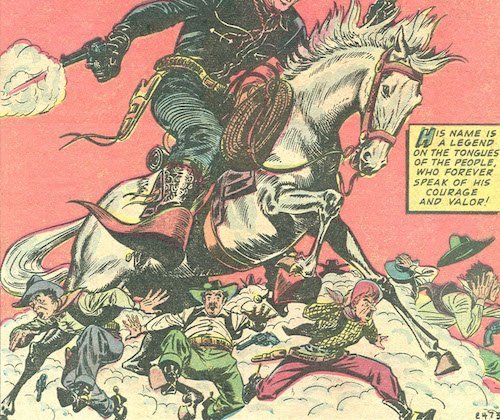 Thanks to those rolled gold sources, I have a solid chunk of that missing information, but not all of it. The total repayments, I believe, were between $5000 and $6000.
What I do have, however, adds to the big picture and, for ratepayers, it is not pretty.
It is a picture of a system that allowed unauthorised spending to pass through, undetected, for more than a year until the whopping $1600 meals and drinks bill from the Cape Schanck tourism conference turned up on a statement.
Questions were asked in September by someone in council's finance department about this bill.

But it wasn't until November, and after my FOI was lodged in October, that the repayments were made.

I can't help but wonder what would have happened if I had not lodged the FOI.
Because what this investigation has also uncovered is the thousands of dollars of ratepayers' money spent on food, drinks, travel and endless coffees that was signed off as being acceptable.
This is despite there being a string of unitemised or missing receipts and very little explanation or justification, which meant fake meetings, like the one claimed for the $172.50 Bojangles meal last May, could pass through.
Has this happened with other credit cards – the council has 81 in circulation – and what has been done to stop it?
Before Mr McMahon resigned, I asked the council this simple question:
"Why was there no requirement for Mr McMahon to record the specific purpose of gatherings paid for by council, including room hire, meals and drinks, who attended, and the potential outcomes, if any?"

I received no reply.
I also plucked out just one example of the spending – two room hires at the Lady Bay Resort, both within the first week of September last year which, together, cost ratepayers more than $1100.
This was my question to the council a week ago:
What events were held in these room hires (and) why did the council not use WCC spaces for these events?

It's another simple question, but I received no reply.

My suspicion is that nobody knows.
This all comes, of course, as the WCC has moved to raise rates above the cap for the next two years because it is suffering hard financial times.
And that is what makes all of this such a bitter pill to swallow.
And that is why I will continue to pursue this story.
The repayment list so far is below.
Approx date            Purchase                                          Cost
24.04.17                     V Line ticket (Melbourne)                $88
5.07.17                       Pickled Pig restaurant                       $290
24.07.17                     Mr Magic car wash                            $20.30
18.09.17                     Mr Magic car wash                            $18.30
2.10.17                       Mr Magic car wash                            $20.30
3.01.18                       Mr Magic car wash                            $16.30
13.02.18                     Mr Magic car wash                            $18.30
20.03.18                     Mr Magic car wash                            $18.30
4.05.18                       Taxi Warrnambool                            $21.84
22.06.18                     Citadines Melbourne- accom          $166.65
16.07.18                     Bohemia Café                                      $9.80
25.07.18                     Apartments of Melbourne – meals  $75.00
2.08.18                       RACV Cape Schanck meals/drinks  $1633.50
10.08.18                     Mr Magic car wash                            $18.35
13.08.18                     Unidentified transport transaction $126.60
16.08.18                     Full car detail                                       $275
28.08.18                     W'bool Hotel dinner                          $287.30
10.09.18                     Room hire @ Lady Bay Resort         $736.50
12.09.18                     Logan's Beach Spa 4 gift vouchers   $360
Total:                                                                                         $4200.34