Carol Altmann – The Terrier
Tonight is an exciting night, because this old terrier gets to showcase the very first work by a new, young storyteller, Jess Chatfield, from the Framlingham Aboriginal community.
Jess is a proud Gunditjmara woman, part of the Maar nation, who grew up at Framlingham about 20kms north east of Warrnambool, and has since returned to live there with her own two children and her extended family.
Jess is the recipient of The Terrier digital indigenous storytelling mentorship, a project made possible thanks to the Judith Neilson Institute for Journalism and Ideas – a national philanthropic fund based in Sydney which, quite frankly, is breathing life into independent, regional journalism in Australia.
Thanks to the support of JNI, I was able to bring Jess together with arguably our best local videographer, Colleen Hughson, from First Ladies Productions, who creates strong, visual stories that empower people and their communities.
As readers of The Terrier know, Colleen's work has been a game changer in creating local awareness and energy around how we treat our beautiful beaches.
Jess, I have since learned, has that very same fire in her belly that drives storytellers who hope to make a difference, however small, and to inspire their community to find their voice.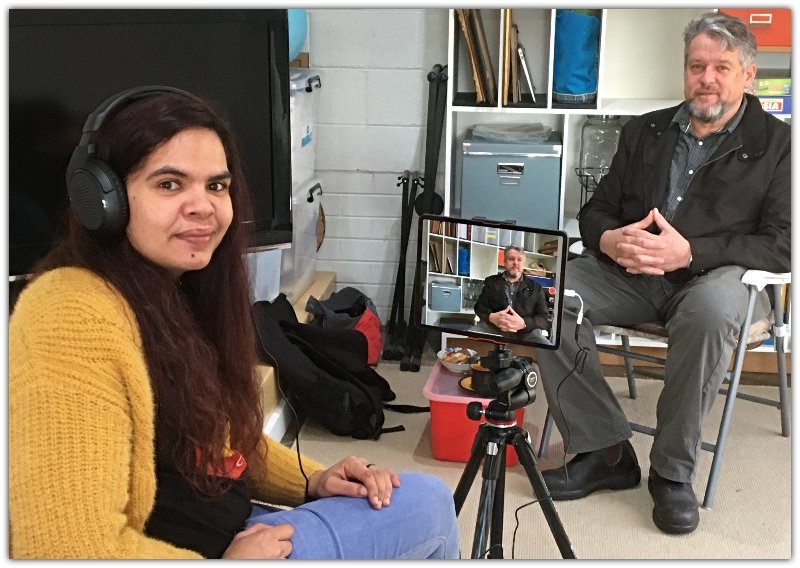 In these past months, our best laid plans for this mentorship – like those of the entire world – were knocked sideways by Covid-19.
We had planned to start in March, using space kindly offered by Brophy Family and Youth Services in Warrnambool, until the shutdown hit with full force.
We eventually started in June, from a room at the back of my house that was hastily converted into "an office", complete with a curious Scottish Terrier pup peering through the door.
A plague. Lockdowns. Zoom. Masks. Social distancing. Floods.
How on earth a journalism mentorship could even get off the ground in such a climate is beyond me, but our little trio has pressed on and we have made it work.
This first video is based on Jess's own family, and the story of her mother, Louise, an inspiring woman, a true matriarch, for whom family is everything.
It's also a story about the importance of Country, the power of the magnificent Hopkins River, the connection to the Framlingham bush, and the safety and security of "home".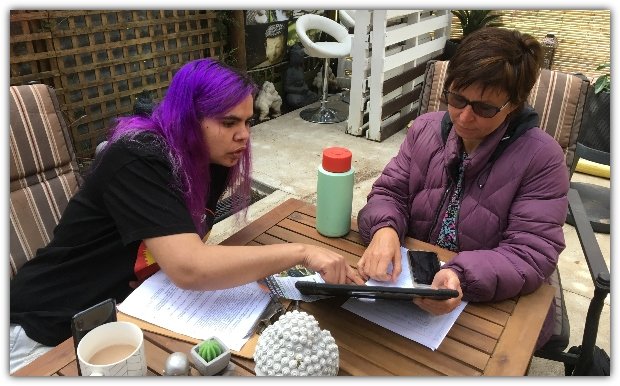 Under Colleen's guidance, Jess has planned, shot and edited every piece of Leenyaar. Warran Pookar. Thookay. (Grandmother. River. Children.)
In so doing, Jess has moved from knowing very little about digital media storytelling, to creating a finished work under the most trying of conditions.
Her second project is now well underway: a narrative of Jess becoming involved in the fight to stop a bluestone quarry near the Hopkins River, not far from the Framlingham forest.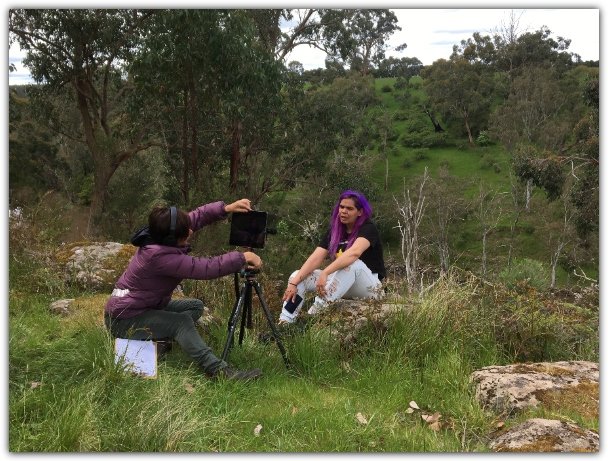 I asked Jess to write some words that I could send to JNI about this whole experience and this is part of what she wrote:
"Since doing this mentorship, I have developed a love for journalism, I love all the different ways of it.
"I have learnt how to use an Ipad (properly). I also learnt how to plan before I make a documentary, I have learnt the importance of the message you get across to your audience…"
And then this wonderful kicker:
"I have been thinking after my mentorship I would love to continue my love for journalism by doing a diploma next year at Deakin University.
"I have found my passion in life."
Jess is a natural storyteller and I want to say thankyou to Jess, and her family, for sharing so many of these stories with Colleen and I as we bumped along the backroads of Fram.
On we go, Jess, on we go.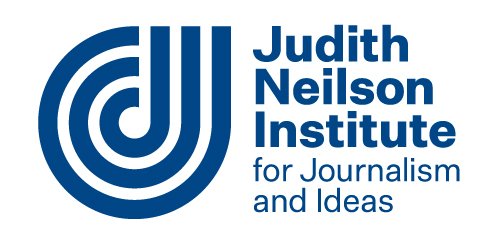 This project has been supported by the Judith Neilson Institute for Journalism and Ideas.