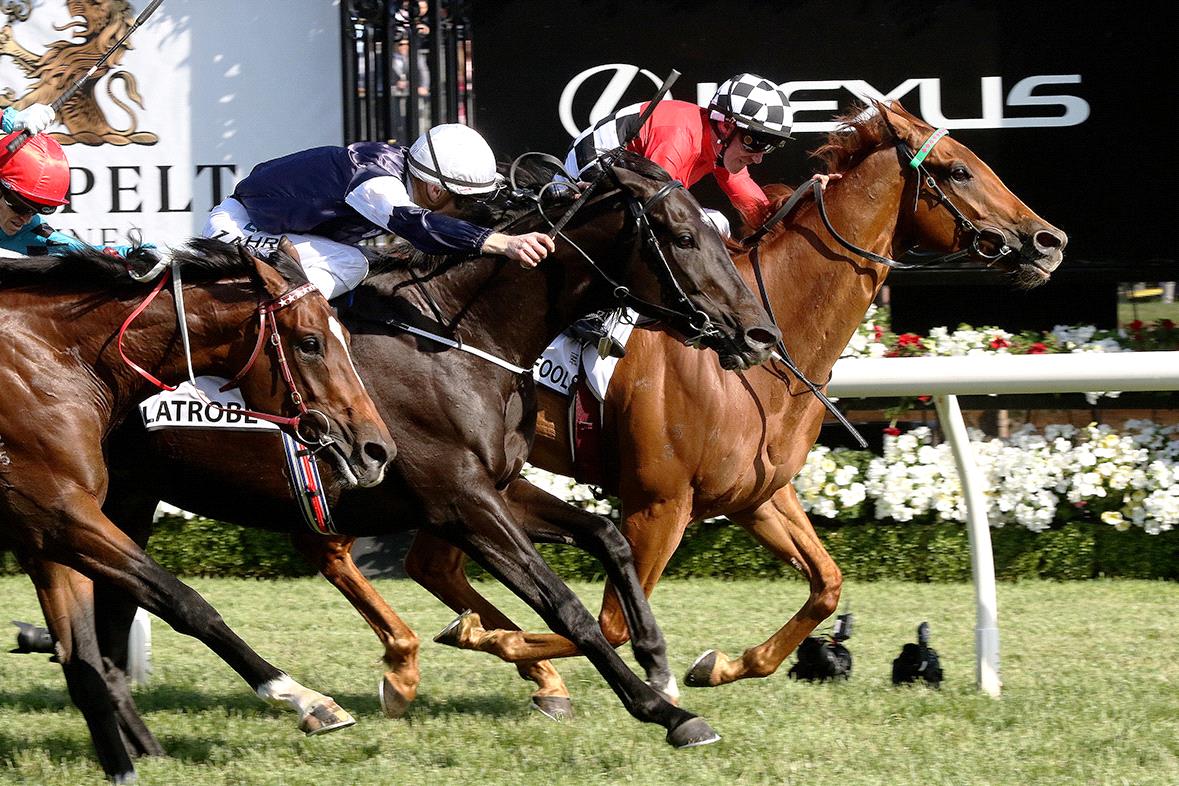 Carol Altmann – The Terrier
Remember the doom-and-gloom, Chicken-Little-The-Sky-Is-Falling predictions for local racing if the big trainers weren't allowed to run horses at Levy's Beach?
Well the Warrnambool Racing Club has just notched up a record profit – its equity has gone from $8.5 million last year to a cool $10.1 million this year.
That's right, far from falling in a deep dark hole, things have never looked so good.
"This has truly been an exciting year for the Warrnambool Racing Club," enthuses chairman Nick Rule in his 2018-19 report to members.
Mr Rule goes on to wax lyrical about a "remarkable financial year" and, in particular, this year's hugely successful May Racing Carnival: "Extremely strong crowds, record betting turnover and highly competitive jumps racing were the highlights…"
Hold your horses!
Wasn't the May Racing Carnival under threat of collapse if hundreds of racehorses a week weren't allowed to pound up and down the dune at Levy's?
That's what the racing industry told us, the State Government, and also the Warrnambool City Council which, by the way, still manages to find the money to be listed as a major sponsor of the WRC.
The truth of the matter is that no racehorse training has been allowed at Levy's beach since the end of 2016.
And the sky hasn't fallen in. That seductive old fox, Jobson Growth, hasn't packed up and left town.
Darren Weir kept on winning, until he was exposed in January for the cheat that he is, with more charges – enough to make your hair curl – laid yesterday.

Local trainer Jarrod McLean also kept winning – including taking out the $2 million Mackinnon Stakes last year – until he, too, has found himself facing a raft of animal cruelty and corruption charges.

WA trainer Lindsey Smith has moved in to Weir's stables at Warrnambool and is already racking up winners.

And the Warrnambool May Race Carnival has sailed on as one of the biggest events of the year on the Victorian racing calendar.

So much success and yet not one racehorse – officially at least – has trained on Levy's Beach in three years.

The lure and magic of the Levy's beach and dunes has been exposed as pure spin.
Cr Michael Neoh has also been crunching the numbers.
He now personally believes that racehorse access to Lady Bay should be enough.
With the Weir juggernaut no longer in the picture, the number of racehorses using Lady Bay has plummeted: Cr Neoh says it is now averaging 22 a day on the beach, and 14 in the water (April to July). It was close to 100 at its peak.
Lady Bay is where we "share" our public beach and that should be enough.
As it stands, the end of November is the deadline for the racing industry to move into Levy's, but permits still need to be issued and roads and carparks need to be graded.
Behind the scenes, the traditional owners are also keeping up their fight to be heard, as they always have to do, because their connection to the land can't be measured in turnover and totes.
The council, having just declared a climate change emergency, could step up right now and show it really does care for the most vulnerable parts of our coast.
Which way will this go in November? I don't know, but the arguments that propped up the need for Levy's are collapsing as fast as Weir's career.
If you would like to support The Terrier, please consider throwing something in the tip jar.