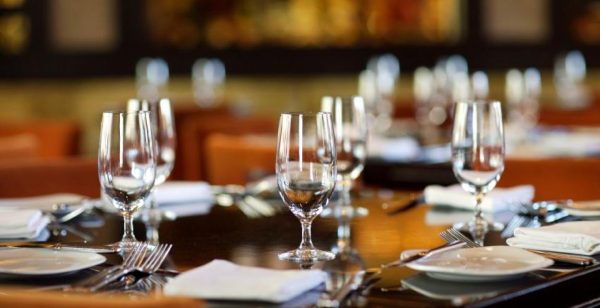 Carol Altmann – The Terrier
These were my questions about the two dinners:
i) the purpose of each dinner?
ii) the demonstrable outcome for Warrnambool as a result of each dinner?
iii) who signed off on the cost of each dinner?]
I will let the Warrnambool City Council response speak for itself. Here is it in full:
"We are aware you recently emailed questions relating to credit card expenditure to a councillor and Council officer.

This is Council's response to those inquiries.

As we have previously advised, Council is fully aware of its reporting obligations to referral authorities and any actions that are required.  Those obligations are taken very seriously. The regulations around reporting responsibilities mean that Council cannot confirm whether a referral has been made and nor can Council provide publicity or commentary on the process.

The constraints on Council around the referral process have been made known to the media on several occasions in recent weeks.

The questions you have asked are also part of a current FOI inquiry initiated by you. Given these matters are yet to be finalised, it would be inappropriate to provide further detail at this time.

In addition to the above, at the recent Special Council meeting the following resolution was passed:

1a)       That Council, via the Audit & Risk Committee, immediately (Audit & Risk Committee Meeting of the 27 August 2019) engage an External Auditor to undertake an audit to review and assess the adequacy of:-

Existing policies, governance, reporting and investigation processes/procedures in the handling of the current credit card misuse issue that was identified in September 2018.

1b)       The scope of the audit to include:-

            SCOPE

Review the adequacy of Council policies, procedures and processes in relation to:-

Dealing with expenditure authorisation and delegation;
Trigger points for reporting (unusual transactions and/or misuse and/or fraud) to the Audit & Risk Committee (via confidentiality reports or meetings);
Trigger points when an auditor should be brought in (i.e. the period after unusual/misuse has been identified to when possible fraud is suspected);
Guidelines on "taking face value explanations" vs "appropriate inquiry";
Guidelines to ensure there are procedures to mitigate and prevent the acceptance of face value assumptions;
Adding another layer of probity and transparency by providing trigger points for the use of an auditor.

1c)       Should the External Auditor require clarification of the scope of the audit, as outlined in 1b) then the Auditor shall communicate directly with Cr Neoh and Cr Cassidy and the Chair of the Audit & Risk Committee.

1d)       Once appointed, the External Auditor to meet, in camera with Cr Neoh, Cr Cassidy and the Chair of the Audit & Risk Committee, to outline the scope (in accordance with 1b).

1e)       That the External Auditor report directly to the subsequent (post 27 August 2019) Audit & Risk Committee Meeting or early if called by the Audit & Risk Committee Chairman.