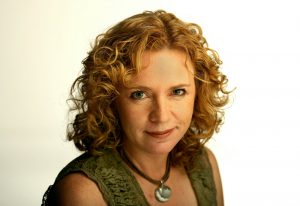 Carol Altmann – The Terrier
Now for a letter of a different kind.
This letter is from one of Australia's top journalists and writers, Jo Chandler (ex The Age), who is bringing 16 of the next generation of journalists to Warrnambool next week to take a close look at climate change – the biggest issue facing our planet.
Jo is now part of the University of Melbourne's Centre for Advancing Journalism.
How fabulous that Jo and her team have chosen our neck of the woods for their intensive investigation, the fruits of which I plan to publish on The Terrier.
Read on to see how you can be a part of it:
Dear People of Warrnambool and Port Fairy districts,

I'm a lecturer in journalism at the University of Melbourne's Centre for Advancing Journalism (CAJ), and editor of our digital publication, The Citizen.

Next Tuesday and Wednesday (September 3-4) we will be bringing a crew of 16 masters students from our journalism program for an intensive reporting field trip to Warrnambool and Port Fairy. Our ambition is to do some deep, useful reporting on important issues playing out in your region, and also to encourage the next generation of reporters to gain skills and experience telling the stories of regional and rural communities.

In this project, our reporters will be conducting research and interviews on stories that all one way or other connect with the issue of climate change, and the impacts it is having or will have across your region and community. We're looking at the issue from all angles – what it means for agriculture and how farmers are adapting/planning; impacts on biodiversity; implications for disaster preparedness, particularly bushfires and extreme weather events; how it will affect jobs and the regional economy; the considerations for land use planning into the future; how the community is engaging and responding etc.

The project will be overseen and edited by an expert and highly experienced editorial team:

The stories we collect will be published on our digital news site, The Citizen, and co-published on The Terrier. We are also planning to co-publish some of these with mainstream publications. We have a strong track record of co-publishing Citizen reports with The Guardian, The Age, ABC Regional and other publications. You can find links to a previous rural project we did in Gippsland, which was co-published in part by ABC Gippsland, here.

Over the next week, our reporters and editors will be reaching out to people across your communities who have some insight or expertise on the issues we will be exploring. And while we've done our best to locate the best characters, experts and storylines to explore, we're sure to have missed something! So please feel free to get in touch with your ideas and suggestions. And if you would like to be part of this project, or have some contribution by someone else you would like us to consider highlighting, we would also love to hear from you:

If you have any questions, please contact us. We look forward to your thoughts and ideas, and to meeting you.

Best Regards,

Jo Chandler

Jo Chandler | Professional Expert & Lecturer

Centre for Advancing Journalism

Editor | The Citizen

Published Journalism| jochandler.com.au 

I acknowledge the Traditional Owners of the land where I live and work, the Wurundjeri people of the Kulin Nations, and pay my respects to the Elders both past and present