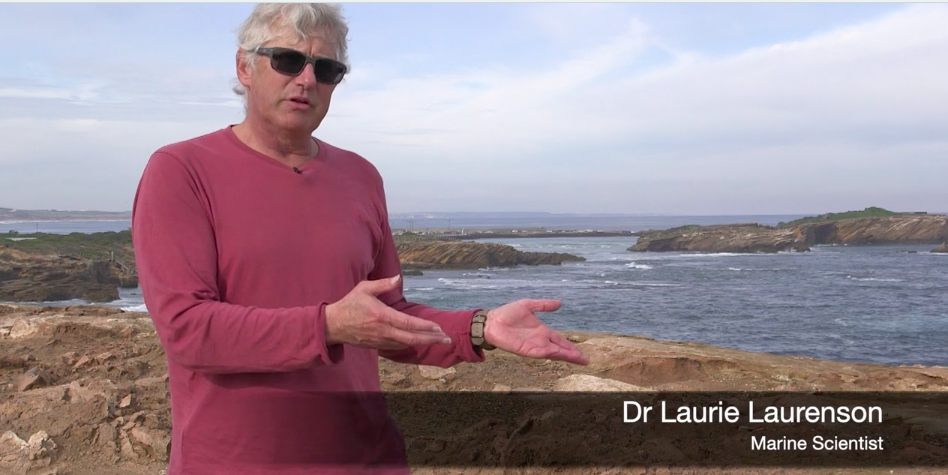 By Associate Professor Laurie Laurenson
[Dr Laurenson is a retired Deakin University academic with research expertise in fish and fisheries biology. He has published more than 70 scientific research papers since the 1980s on various aspects of shark biology, fish biology and remote sensing.]
It's been a few months since we heard from Wannon Water regarding the sewage outfall upgrade, but recently the EPA released their responses to the public consultation program and we also heard from the Managing Director, Andrew Jeffers.
After reading what the Director had to say and reading through WW's response to questions posed by the public consultation, I can summarise the situation pretty succinctly: WW's response doesn't represent new information nor significant changes to their initial proposal.
They have simply repackaged the original position, with one or two minor tweaks.
Why have I concluded this?
There's lots of reasons, but I'll give a few here starting with the pollution that they are discharging into the marine environments and how it mixes and disperses.
We asked WW why winds and currents were not included in their dispersal models (just waves were included) and also why they confined their study largely to 300m from the outfall.
None of these questions have been answered.
In fact, WW has simply stated that they conducted 3D modelling in the mixing zone and that the outcomes were acceptable.
This simply ignores the questions, and provides far less detail about what, where, why and how things were done.
The questions that WW were asked were very specific and the answers were fundamentally intended to lead into community health risk assessment. This is something that should have been done initially, but still is absent.
WW mentions using drones to help with assessing pollution in the mixing zone; this means focusing on the 300m area around the sewage outfall.  Newer drone technology can collect water samples and aerial imagery, but only in good weather.
Regardless, WW is only intending to trial drones, not actually committing to anything with respect to micro-plastic, chemical or biological pollution, and no mention of how often or how widespread the drones would be used.
One of the biggest criticisms we had of WW was the lack of consistent sampling of water quality and the marine ecosystem over time on the wider area towards Lady Bay.
This is likewise still absent in my view.
WW state they have historical data that they can use to answer these questions, but based on their initial upgrade proposal, no they don't, otherwise they would have – or should have – used it.
Which gets me to community health.
WW have not shown any advances on their understanding of the potential impact of pollutants on the Warrnambool community.
It was pointed out to them that infectious biological contaminants, from their outfall, exceeded World Health Organisation standards under certain environmental conditions.
A reasonable response to this is also missing, but is critically important to us.
To be fair, WW's response is an advance on their previous position, inasmuch as they are prepared to acknowledge that tertiary water treatment and bio-reactors, which will allow safe oceanic discharged or reuse, should be considered.
But their statements are promises into the future, with no timelines, and certainly a much greater cost burden on the community if left for some future date.
So what can I conclude?
WW is the polluting outlier in Australia, nobody else does what they do, and we should expect more of them.
Its disposal processes represent a clear and present danger to the health of the community that they serve and to the environment that we take for granted.
The response of WW to the public consultation does not represent new information, nor a significant change of position on their part, they have simply repackaged the original proposal, with one or two minor tweaks.
The EPA will make its decision on the Wannon Water proposal on 12 March.
LINKS:
 https://www.wannonwater.com.au/2021/january/updated-proposal-for-warrnambool-sewage-treatment-plant-upgrade.aspx).
Full Wannon Water docs: https://engage.vic.gov.au/epa-works-approvals/wannon-water