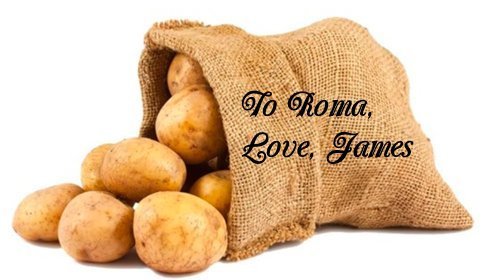 Carol Altmann – The Terrier
Ah, the sweet irony of politics. Independent candidate James Purcell, having tried his darnedest to edge Liberal Roma Britnell out of her seat, ended up being the one who kept her in it.
Remember a few weeks ago we talked about the importance of potatoes, aka preferences? (If you missed that explainer, you can find it here).
Having had a good close look at the numbers now that the state election result for the south-west has been finally declared, it all came down to James Purcell's bag of potatoes as to whether Labor won, or Liberal.
It was that close.
To win, Roma Britnell needed every single potato/preference she could get her hands on.
Unlike in other years, the Liberals didn't start with a huge truckload of first-preference votes: Labor's Kylie Gaston started with 10,074 and Roma received 13,296. James Purcell was next in line with 6763.
In a big old blue-ribbon Liberal seat like the south-west, this is extraordinary and a sign of just how on-the-nose the Liberal Party is right now. (Keep it up, south-west! We have a federal election next year.)
As the distribution of the preferences began, it really was neck-and-neck the whole way between Kylie and Roma, as you can see by this image: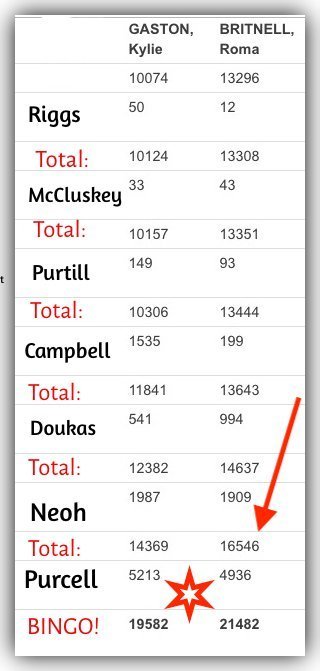 After the distribution of all the preferences from Terry Riggs (Socialist), Mike McCluskey (Independent), Joseph Purtill (DLP), Thomas Campbell (the Greens), Jim Doukas (Country Liberal Party) and even right down to Michael Neoh (Independent), the two main candidates were still only a couple of thousand votes apart.
All that remained to be distributed was James Purcell's preferences.
Oh the tension, the drama! Which way would it go?

Would the south-west defy every single prediction before the poll and elect a new member?
Would we have an ALP local member for the first time in 2000 years? (I exaggerate, but you get the picture).
You can see by the numbers that, in the end, James's preferences were split almost 50-50, but MORE went to Kylie than to Roma… just not quite enough to get her past Roma.
If another 1000 of Purcell's potatoes had dropped into Kylie's bag, she would now be sitting in Parliament House at the top of Spring St.
It was that close.
James did not quite do what he set out to do, which was to win the seat, but he achieved what we all hoped he would do, and that was to help make this seat marginal.
As predicted by the ABC's number cruncher Antony Green on election night, the south-west is now on a margin of less than 4% at 3.8%. (Until November 24, it was on a margin of 11%).
What are we going to do with this gorgeous little margin next time around, in 2022?
Are we going to relax back into the easy chair and put all of our potatoes back into one big blue bag with "Liberal safe seat" written across the front?
Or are we going to push it even further and go for a real change?
We might never get the same chance for another 20 years.
One thing is for sure, there will be a swag of candidates all lining up to try and drag that margin back even further and I suspect James Purcell will be among them.