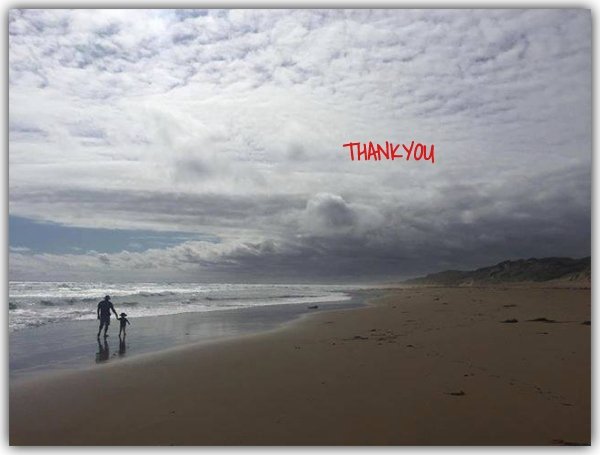 Exclusive
Carol Altmann – The Terrier
A four-year battle to save Levy's Beach/Tarerer coast from mass racehorse training is over, with a meeting of all trainers last night (Mon) voting to abandon the plan.
A meeting of about 40 SWOTRA* trainers was held to gauge opinion once and for all, and, according to a rock-solid source, it was decided by an overwhelming majority that they would no longer pursue access to Levy's/Spookies Beach.
Trainers will instead use only Lady Bay, where numbers will be capped at 50 a day, down from 96.
The meeting, attended by an officer from the Warrnambool City Council, also agreed to lobby for better sand training facilities at the Warrnambool racecourse.
Hallelujah.
Common sense has prevailed, at last.
I could weep.
I could weep for that beautiful, wild beach, which finally has a chance to recover from decades of abuse and neglect and be nurtured.
It is time.
While the WCC is yet to formally vote on the plan, the trainers' decision makes that vote a virtual fait accompli. It will happen quickly.
Last night's meeting comes just three weeks after the council deferred making any decision on Levy's so it could meet again with the main players, including trainers, and traditional owners who have been strongly against turning a precious slice of Country into an exercise park for racehorses.
Now it is done.
Now we will see an end to an ugly battle that has raged for years and savaged our community.
So many people – led by the steadfast Belfast Coastal Reserve Action Group – fought to stop the madness of allowing up to 120 racehorses a day, every day, to train along the beach, and another 40 a day to trample up and down the large dune.
This outrageous assault was going to be allowed all year round.
This was never a compromise: this was utter capitulation to the Darren Weir juggernaut that blew our community apart.
There are many things that I find unforgivable about Weir, and cleaving our community in two is one of them.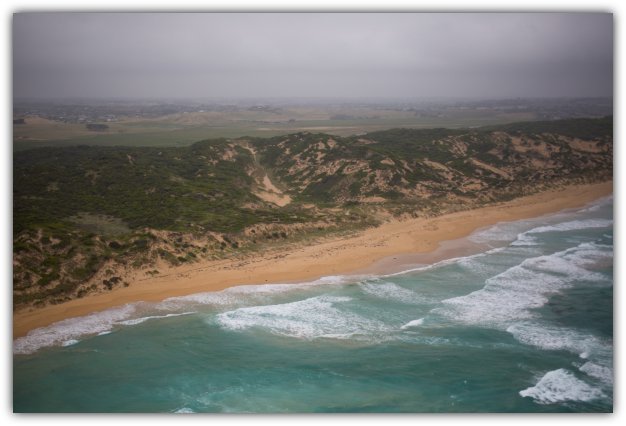 The uncomfortable truth is that if Weir had not fallen into his own vat of troubles, we would still be at war, such was his power and influence over our star-struck council and the racing industry.
Who could forget that terrible, "urgent" council meeting held just four days before Christmas in 2018, when the anger and vitriol spilled over for all to see?
It was brutal and ugly and so damaging.
Warrnambool, which has long been a racing town, was forced to take sides and friendships and families have suffered.
Now, to pull out a cliche, the healing must begin.
Levy's Beach has to be healed and the hoons booted out through proper, serious enforcement. If you are caught being a dickhead, you are fined $3000 on the spot – that sort of serious enforcement.
And the training rules of Lady Bay need to be enforced and be seen to be enforced.
No more slaps on the wrist, no more relying on the public to capture wrong-doings on their i-phones, but instead an independent monitor who will release monthly, public reports via the council.
I recently found out through Freedom of Information that Parks Victoria planned to charge the Warrnambool Racing Club a whopping annual licence fee of $62,400 to use Levy's Beach, such is the privilege.
Using Lady Bay for racehorse training is an equal privilege.
It is our main beach and it is our compromise, but it can only work if there is respect for the rules on all sides.
We have a chance to get the balance back.
This exhausting battle is over and – I hope – the war is too.
————
[*Trainers must be a member of the South West Owners and Trainers Association to access local beaches. The group has about 40 members, from full-time professionals to hobbyists.]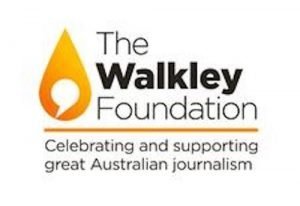 Thankyou to the Walkley Foundation for funding part of my investigative work with this on-going story, including expensive and time-consuming Freedom of Information applications and other research tools. If you would like to help The Terrier keep digging, you can find the Tip Jar here.