By Carol Altmann
What the heck just happened?
Our Warrnambool City Council chief executive officer Bruce Anson earns a salary package of around $320,000 a year and yet it was left to a group of volunteers to reveal to us this stunning fact: racehorse training at Levy's Beach is illegal.
Had Mr Anson not bothered to have his staff check this possibility before? Why not?
Why was it left to volunteers in the Belfast Council Reserve Action Group (BCRAG) to do all the leg work, which they did?
Even if Mr Anson hadn't bothered to check the legalities since this whole racehorse issue blew open more than two years ago, he certainly knew about the legal issues by September 20.
That was when the Victorian National Parks Association (VNPA) contacted Mr Anson to tell him that the council was breaking its planning laws.
Mr Anson definitely got that memo, because he emailed a response to the VNPA soon after, saying he would ask the city planners to investigate.
(The city planners confirmed today that yes, it is illegal.)
Mr Anson was contacted on September 20 – almost a month ago – and yet he did not pass any of this critical information onto elected councillors, who found out about it last Sunday via an email from BCRAG.
The BCRAG email arrived just one day before councillors were to vote on whether to allow racehorses back in to Levy's and it warned they were in breach of the law.
The vote went through 4/3 – Labor candidate Cr Kylie Gaston made sure of that – and the council agreed to once again issue permits to allow 60 horses a day on Levy's beach and 40 on the dunes.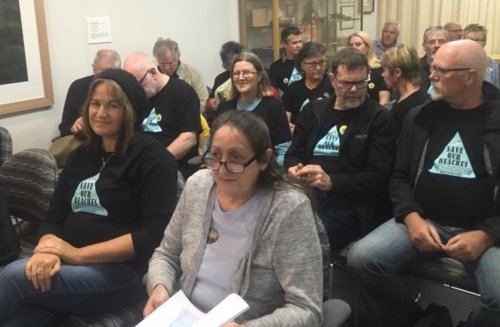 Let's be super clear on what all of this this means.
It means elected councillors turned up to an urgent meeting called for Monday night to decide whether to allow dozens of racehorses back on to Levy's Beach without having all the facts.

Facts that were already known to the CEO who seems determined, for reasons unknown, to make sure that what the Warrnambool Racing Club and Racing Minister Martin Pakula want, they get.

If this is not a red-hot scandal, I don't know what is.
The thing is, it comes on the heels of so many other examples of information being provided to councillors or the public that is either wrong, mis-leading or incomplete.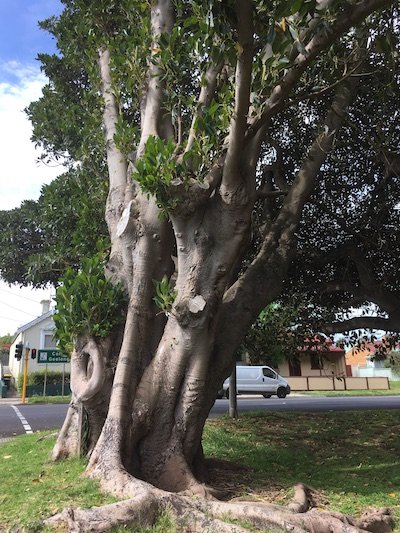 Just this week we saw an attempt by council to chainsaw two 115-year-old Australian banyan trees from Raglan Parade this weekend because of false suggestions they were causing car accidents.
Last month we saw a mass correction published in the council papers when wrong budget figures were included in an earlier agenda.
Before that we saw rubbery figures provided to the public about how well Flagstaff Hill Maritime Village was travelling, when in fact it is going backward.
And that is just the stuff we know about.
Ratepayers – and councillors – rely on being given accurate information by its very well-paid senior council officers, with Mr Anson at the top of that tree.
We shouldn't have to work this hard to get to the truth.
It shouldn't be the case that every time a major issue arises, we have to strap ourselves in – volunteers, ratepayers, journalists, councillors – for another exhausting wade through the reports and fine print to see what is really going on.
But this has become the culture within the WCC and it is the culture that has developed under Mr Anson's watch.
As BCRAG member Teresa O'Brien shouted out at Monday night's meeting, "We just want to be told the truth".
When the stakes are so high – wild beaches that will be trampled, or ancient trees that cannot be replaced – never has this plea been more important.
---
[Note: What happens next with the racehorses on beaches? Now that the WCC has been found in breach of its planning laws, the State Planning Minister Richard Wynne may intervene and grant permission. If not, the WCC can amend its planning laws, but this is a lengthy process. The State Government moves into caretaker mode on November 1, before the state election on November 24. The Warrnambool Racing Club and Racing Minister Martin Pakula are desperate to have this resolved before then.]
If you would like to keep seeing more pieces like this about local issues, please make a small contribution below.