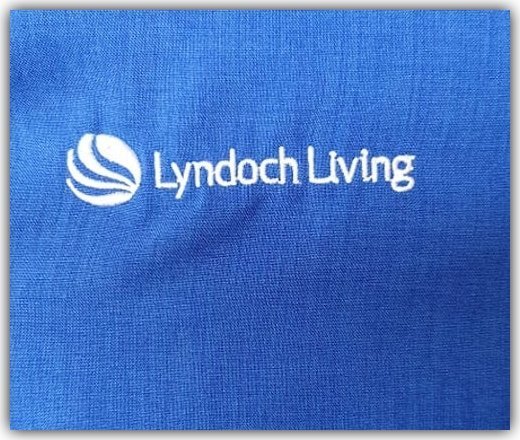 Carol Altmann – The Terrier
A couple of weeks ago, Lyndoch Living hired a Melbourne consultant to survey staff and unearth whether, essentially, any of the issues raised here these past six weeks are true.
The online survey, which closed at 5.30pm today, is at least an acknowledgement by Lyndoch that it can't ignore the stream of allegations around its workplace culture, but I have little confidence that it will reveal very much at all.
Why? Because I doubt many staff will be brave enough to respond, or to answer openly.
First, the Survey Monkey survey is intended to be confidential, yet so many people within Lyndoch that I have spoken to are nervous that as it was sent to their Lyndoch email address, it could be traceable.

Second, the "confidential" survey asks what area of Lyndoch the staff member works in.

Thirdly, the "confidential" survey asks if anyone has an "extensive issue" that they would like "someone" (who??) to call them about, or to see them about, to please provide their contact details.
Finally, just days after this survey was sent out, Lyndoch board chair Kerry Nelson issued a statement to all staff which emphasised the board's full support for Lyndoch CEO Doreen Power.
Ms Power, at the end of the day, is responsible for any workplace issues which could be flushed out by the survey.
In other words, before nervous staff have even spoken up via the survey, the person who is ultimately in charge has been absolved by the board of any responsibility.
Given all of the above, would you fill out this survey without fear or favour?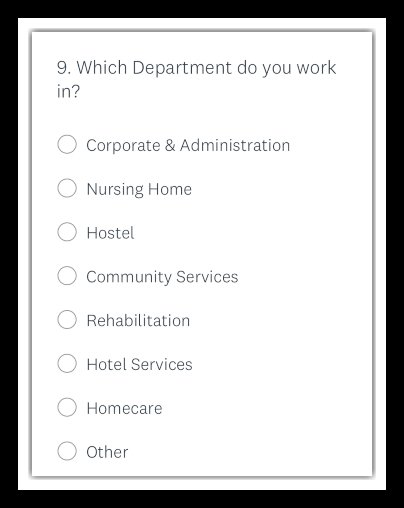 What Lyndoch still struggles to grasp is that the allegations around Lyndoch are not from one or two disgruntled staff who have turned to a journalist, but a stream of people who have come to me as their last resort.
I didn't approach these people – they approached me and they continue to approach me, because they no longer trust the internal workings of Lyndoch to listen, to protect, to nurture and to restore their faith in their workplace.

It's exactly what happened around the misuse and abuse of credit cards within the Warrnambool City Council, when whistleblowers pushed information to me because they no longer trusted the internal systems, and no bloody wonder.
The council, in its newfound transparent culture, has hounded those who it believes "leaked" information, rather than ask why information was passed on in the first place, or be grateful to those who had the courage to do so.
It's the same attitude behind Lyndoch threatening dismissal of staff members who express an opinion on The Terrier Facebook page or, heaven help them, clicks "like".
I can only say to the Lyndoch board and executive: wake up and smell the coffee.
Instead of spending time and money on Survey Monkey, public relations spin, and hunting down staff who click on The Terrier, the board and executive should be diving deep to build respect, empathy and trust.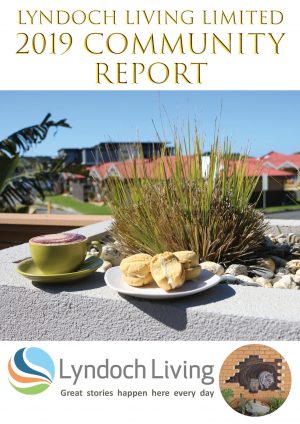 The first step should be the appointment of an experienced, independent reviewer who can take the time to conduct private, in-depth, face-to-face interviews, off site from Lyndoch.
The second should be the board insisting on summaries of staff exit interviews, which I can only assume doesn't happen already.
And the third is creating a culture not of  "yes, sir, no, sir, three-bags-full-sir" but which encourages the question of "why?"
The Chief Justice of the Supreme Court of Victoria, the Honourable Anne Ferguson, recently spoke about the need for a "questioning" workplace culture as an essential part of a healthy and safe work environment.
And as Lyndoch is community owned, it is not just the staff who should be encouraged to ask questions, but all of us, with an expectation of answers.
Yet, after six weeks of my hammering on the door of Lyndoch, there are still so many questions:

about staff turnover, horse race sponsorship, the racing corporate marquee, the $100 million masterplan, the "state of the art" medical clinic, staff shortages, why there is still only one Registered Nurse on night duty for 200 residents, board selection, the new constitution, core values, contracts, equipment, and corporate cars (which I haven't even got to yet)….
We still don't even know whether Lyndoch made a surplus or deficit last financial year.
So while Nero tunes up his fiddle on Hopkins Rd, we will rest, regroup and we will keep pressing on, after Christmas and New Year, until we have the answers.
Thankyou to every single person who has helped the Foxy Fighting Fund. If you would like to make a small contribution, you can do so below.