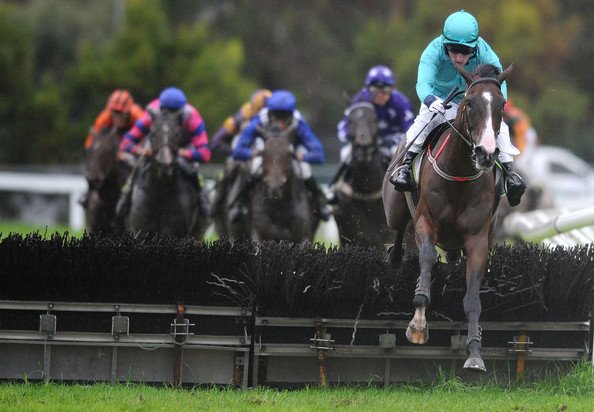 Carol Altmann – The Terrier
Lyndoch Living has been in a mini lockdown to visitors for months – it still is – yet residents will this week be carted off to the Warrnambool May Races.
As we know, Lyndoch Living sponsors the main event, the Grand Annual Steeplechase, in what is one of the weirdest, inexplicable sponsorship deals between a not-for-profit, community owned, registered charity that services the aged…and a multi-million dollar gambling industry.
It's almost as weird as Lyndoch being a major sponsor of the Hampden Football League alongside huge private, corporate entities like McDonald's and Powercorp.
Anyone would think Lyndoch had money to burn, rather than running at a loss.
But I digress.
Yes, Lyndoch is off to the races, despite visitor restrictions at its homes which have been in place for months and which are still in place.
These restrictions prevent anyone from visiting a loved one (other than end of life care/compassionate care) except between the window of 10am and 2pm and only then by booking in advance.
Don't turn up unannounced, even with your mask, vax certificate and RAT test – you will be turned away.
Children under 18 are still banned.
In fact until just before Anzac Day, 22 April, Lyndoch was only allowing two visitors, per resident per day, despite the State guidelines that have been in place since February allowing up to five.
The state guidelines don't have time restrictions and they don't ban children.
Lyndoch still does.
In fact Lyndoch is still urging visitors who can't climb through their little 10am to 2pm time-slot to use social media, or a window visit, or an app, because heck, that is at least something, right?
You can't hug your loved one or hold their soft, papery hand, but you can wave on Facetime: be grateful.
This leads us to a situation where kids and working people and busy people and people who forget or don't know to book online are turned away from Lyndoch outside of visiting hours, yet Lyndoch is off to the races.
Why?
And how is it justified when such tight restrictions remain in place at Lyndoch itself and where staff shortages are still making basic care so difficult?
Of course there is the pleasure it will bring to those select residents who are fit enough to attend and who want to attend.
But in the absence of any explanation from Lyndoch (my emailed questions today went unanswered), I have a theory and it is this:
The corporate staff and any board members can't possibly justify their attendance in the marquee to toast the Grand Annual on Thursday if at least some residents don't get to sit in the same marquee for an hour or two on Tuesday and Wednesday.
I mean, how would it look?
As such, it's absolutely predictable that we will see loads of photos on the Lyndoch Living Facebook page showing the delighted residents at the races – "free at last" – but will we see any snaps from inside the corporate tent on Thursday?
Hmmmm.
And will we see photos of the Lyndoch hierarchy presenting the sparkling winner's trophy, sponsored on the back of staff shortages and cuts to the food budget?
I reckon the chances are 100/1.
Giddyup.