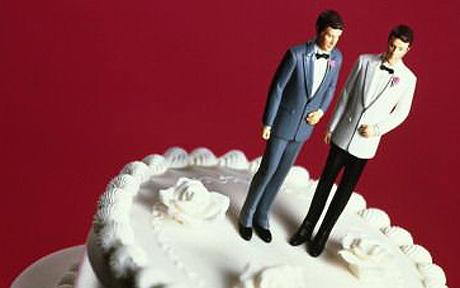 Comment – Carol Altmann
When it comes to showing some spine on marriage equality, the majority of the Warrnambool City Council has proven, sadly, that they have none.
We know this because yesterday (31/8) the council had an opportunity to actually stand up and be counted on same sex marriage and they didn't even make it to first base.
This is despite a majority of councillors telling Bluestone just two months ago that they had no problem with marriage equality, none at all, yet when it came to doing something about it, five of the seven councillors ran the other way.
How hypocritical.
Here is what happened.
As I mentioned in an earlier piece, Byron Shire Council Mayor Simon Richardson contacted the WCC by letter, asking for it to join a growing number of councils around Australia who have endorsed marriage equality as a civil right.
(Mayor Richardson who, for the record, has a female partner and two daughters, has taken a national lead on the marriage equality campaign within local government and has also formed a Mayors for Marriage Equality group.)
More than a dozen councils around Australia have so far declared their support for marriage equality, including Hobart City Council, Albury, Glen Eira, Greater Geelong- Surf Coast, Tenterfield, Byron Shire, Sydney, Leichardt and Port Douglas.
The people of Warrnambool have also shown they are ready to embrace same-sex marriage, with the most recent poll by the local newspaper coming in at 72% support.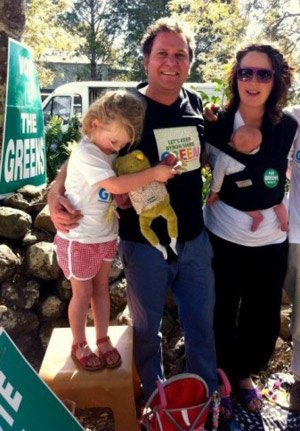 At its regular briefing yesterday, the council had an opportunity to decide whether to join these councils by acting on Mayor Richardson's letter, together with a marriage equality proclamation that Byron Shire Council has asked each council to sign.
Only two councillors, both women – Cr Jacinta Ermacora and Cr Kylie Gaston – argued that Mayor Richardson's request should be taken further.
The remaining five, including Mayor Michael Neoh, Cr Peter Sycopoulis and Cr Brian Kelson – who told Bluestone that they support equality – all agreed that it should instead be "parked" ie. do nothing.
This is not leadership. This is weak.
It is also supremely ironic that a council can name Shane Hernan as its Young Citizen of the Year in 2013, yet not consider it worthwhile to publicly support the very issues that Shane is fighting for.
Because it is one thing to support gays, lesbians and transgender people quietly behind the scenes, but another to stand publicly shoulder-to-shoulder when the going gets tough.
And believe me, the going has been tough.
As it stands, there is not one political leader representing Warrnambool who will stand up for marriage equality: not Member for Wannon Dan Tehan, nor outgoing South West Coast MP Dr Denis Napthine, or state MLC James Purcell, or even, it has now come to pass, Mayor Michael Neoh.
In other words, the message to young gays and lesbians from our political leaders in south-west Victoria is that you are, and should remain, second class citizens.
What a terrible, isolating and discriminatory message.
And it is not just about young people. There are many older gays and lesbians living in Warrnambool who, despite their age and wisdom, are still too frightened to reveal their sexuality for fear of rejection.
I know how hard it can be. I grew up in Warrnambool and returned here determined not to retreat back into the closet. Bluestone has lost subscribers because of this, but, I would hope, we have also gained more.
Sexual identity is not something you can just turn on and off. Similarly, it is not enough to "like" gay people, provided they don't act too gay or start asking for too much.
What is so heartening is that the majority of people in Warrnambool actually get this.
What is so disheartening is that the majority of our civic leaders don't.