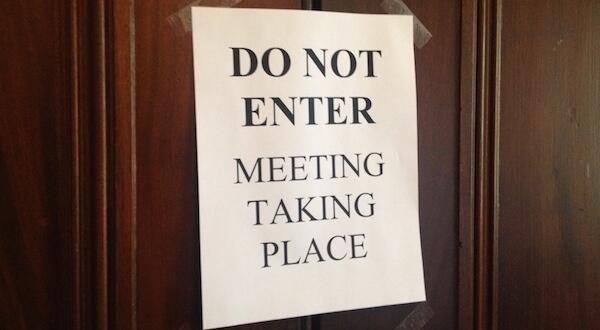 Analysis – Carol Altmann
It would sound like a line from Monty Python if it weren't so serious, but the Warrnambool City Council is increasing its transparency by moving more of its business behind closed doors.
That's right: as part of its decision to finally podcast its monthly meetings so people can listen online, a majority of councillors agreed (4-2) to no longer allow councillors to ask questions in "general business", but to have such questions restricted to council briefings, which are closed.
On top of this, the podcasts will be edited, as necessary, by the Chief Executive Officer before they are released.
This is not about transparency, but about control.
It is part of an ever-increasing damage control mentality that is engulfing the council because some councillors refuse to stick to the script and raise issues that are uncomfortable or potentially embarrassing.
These are issues, I would strongly argue, that the community has every right to know about.
Take, for example, the recent decision to spend up to $50,000 on a shed that nobody else wanted and which will cost up to another $90,000 to move (it is still sitting out on Wangoom Rd, by the way). This issue was raised by Cr Brian Kelson in general business, as were questions about the saga of the missing Loch Ard ingots (and other historic items) from Flagstaff Hill.
Does the public have a right to hear about these things as part of an open council meeting? Of course it does.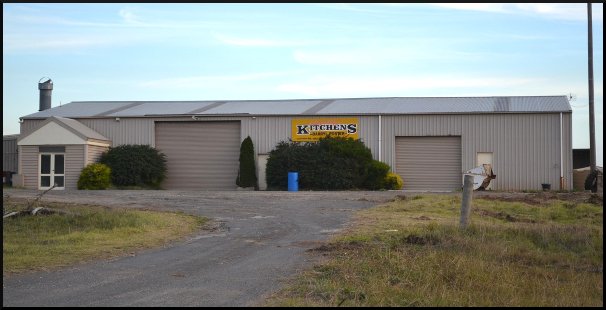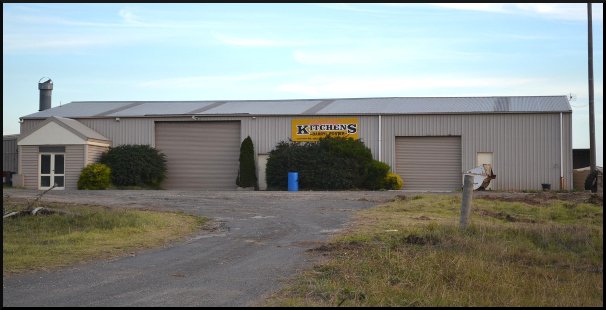 The truth, however, is that it is becoming increasingly harder for anyone to ask questions of the council, or to express a public opinion on its performance.
This has even extended to the council monitoring comments by the public that appear on social media.
Bluestone is among those who have been sent letters by the council in response to comments made on Facebook – in our case it was a broad, hot-headed swipe by a reader claiming the council was "corrupt" – asking for proof of the statements made so it could investigate them further.
While such hyper-vigilance against alleged corruption is admirable, the message from the council is clear: we're keeping an eye on you.
Working alongside this monitoring is a well-oiled public relations machine inside council, where information is issued via a carefully prepared media release and then dutifully reproduced almost verbatim by the mainstream media.
This way, the council hopes you, the ratepayer, only get to hear all of the "good" news, because nobody has the time, or opportunity, to find out more.
Like Oliver Twist, Bluestone always asks for more, but, like Oliver Twist, we are rarely obliged.
Let me give you just one example.
Earlier this year, Cr Jacinta Ermacora made front page news with revelations that $250,000 had been spent on sorting out various legal disputes and in-fighting between councillors over the past two years, including $150,000 to employ a governance officer to handle these issues.
Such an extraordinary revelation deserved greater scrutiny and so Bluestone asked for a breakdown of this $250,000: where had the money gone and on what? And what was the role of this governance officer? Was she hired to deal only with litigious matters between councillors or was her role much broader?
Despite several emails to Cr Ermacora, the council's director of corporate services Kevin Leddin and the council's media manager, Nick Higgins, we are still waiting.
In the meantime, there has been not one shred of extra information given to the public about where a quarter of a million dollars of their money has gone.
The next step, if we were to pursue it, is to lodge a Freedom of Information application, which costs money and can take months.
Having said that, we have recently lodged FOIs for other matters, including the investigation into the "Wilma Wright" letter writing saga, and the investigation into the missing artefacts from Flagstaff Hill, because it is one thing to report the outcome of those investigations, but quite another to learn how they came to these conclusions.
This is the tightly managed WCC world which already operates and the removal of general question time it is only going to make it worse.
There are also moves afoot to make it harder for the public to ask a question at council meetings, and journalists will need permission to record an open meeting, which in this age of digital media is so ridiculous it is beyond comprehension.
Combine this with a new policy that says councillor emails can be monitored and reported back to the CEO and you are inching toward a system based on paranoia rather than transparency.
This is a concern for the media, of course, but it should be of even greater concern for the people of Warrnambool.
As I have written about before, the ability to ask questions of our government bodies, be they state, federal or local, is critical to a thriving democracy and each time information moves behind closed doors, we become further disempowered.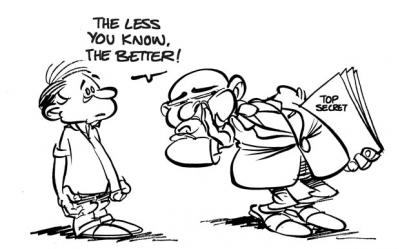 The council is justifying all of this because of laws around defamation, copyright, privacy and conflict of interest, all of which already influence how the council operates and should not change one iota because of podcasts.
But if we needed any more proof that such undemocratic changes are unnecessary, we only have to look at other councils who podcast or live stream. We picked one – Hobson's Bay City Council, around Altona.
It has been podcasting since at least early 2014 and a quick look at a council agenda and minutes reveals there are "Questions from Councillors", "Public Question Time" and, lastly, "Urgent and Other Business".
That looks like a council leaning forward, not turning inward.
The fact that a majority of our councillors, unlike Hobson's Bay, support less transparency, rather than more, is completely at odds with why we elect councillors in the first place.