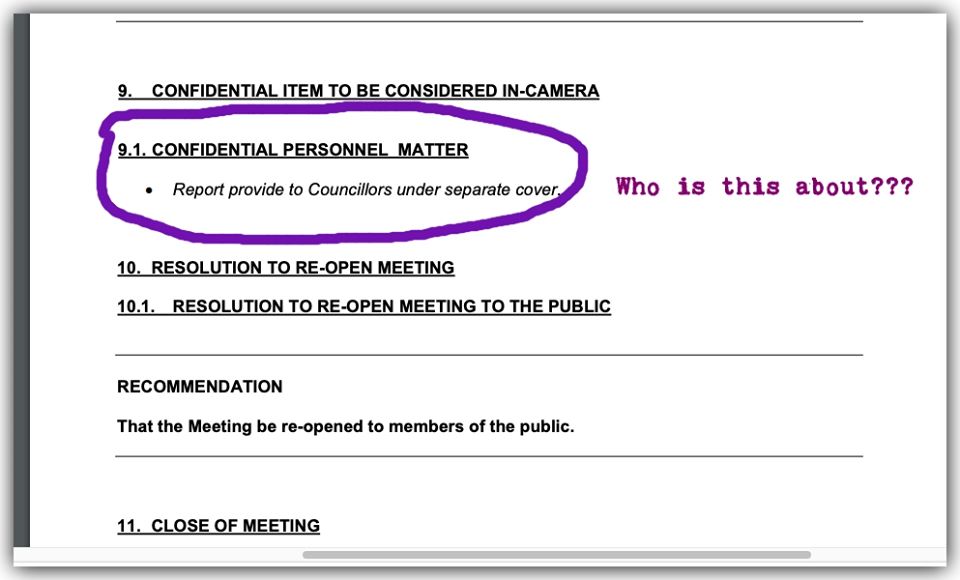 Carol Altmann – The Terrier
Oohh, there's nothing like a confidential item on the W'bool City Council meeting agenda to get the terrier nose sniffing the wind.
This juicy little confidential "personnel matter" is right at the end of the thumping agenda for tomorrow night's meeting which has almost as many pages as "War and Peace".
Personnel matter? Hmm, who could that person be?
My guess is it's the CEO.
The worst kept secret in Warrnambool right now is the attempted coup against the CEO earlier this year – aborted just before Covid 19 hit – is being reignited by the two councillor power brokers, Crs Neoh and Gaston.
Cr Neoh has been lighting the fuse on the gelignite via his chest-puffing pieces in the local paper about transparency and accountability – all of which is about 12 years too late.
Both Crs Neoh and Gaston want the CEO out. (He is not Bruce, dammit).
They began working the numbers earlier this year and now, as the election approaches and everyone wants to buddy up, I would not be surprised if they have them.
Our CEO has had 18 months to turn around a legacy of 11 years – a legacy, may I add, that Crs Neoh and Gaston were part of.
Why are they in such a rush to get rid of him? Hmmm.
Politics, even at a local level, can be a dirty game of power and intrigue, and both are on full display at 25 Liebig St right now.
"War and Peace" it is.
[The meeting will be live-streamed on the WCC website from 5.45pm.]