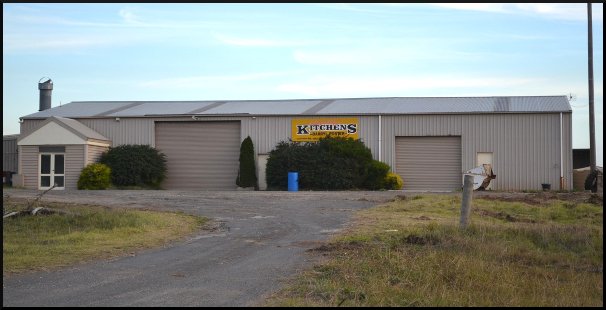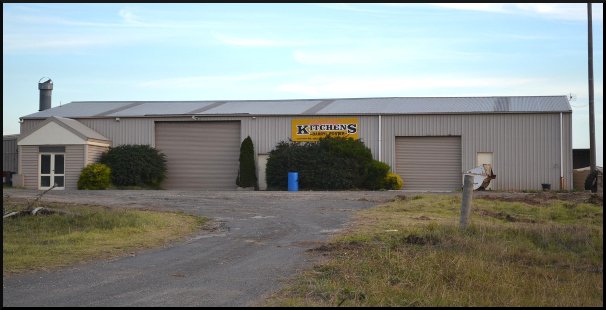 Exclusive – Carol Altmann
There is no doubt the hard-working staff within the Warrnambool City Council do many good things to keep our city ticking along, but occasionally they make financial decisions which are difficult to understand – like this shed.
Take a good close look at this shed because, if you are Warrnambool ratepayer, you now own it … and nobody else wants it.
The former premises of Daryl Porter's cabinet making works on Wangoom Rd was sold by its new owner, developer Graeme Rodger, to the Warrnambool City Council earlier this year for a price understood to be between $40,000 and $50,000.
The sale was sealed on behalf of the council by its director of City Infrastructure, Peter Robertson, who by way of his position has the authority to make purchases up to $149,999 under the council's procurement policy.
The idea, Bluestone has been told, was to have the shed relocated to council land in the west Warrnambool industrial estate, most likely at the council depot.
Unfortunately neither Mr Robertson or the council's media manager will answer Bluestone's questions about the shed, and perhaps the reason why is because it is shaping up as a major liability.
How? Because it has to be moved, and that is a very expensive exercise.
The 700m2 shed and an attached 300m2 lean-to are made of laminated timber, with a Colourbond steel roof and fully clad walls.
Bluestone has learned that the council received quotes to remove, relocate and re-assemble a shed of this type and found it would cost somewhere between $80,000 to $90,000 and this does not include the cost of a concrete slab.
So a $40,000 to $50,000 shed was now going to cost ratepayers well over $120,000.
No doubt realising that the shed was an unnecessary extravagance at a time when budgets are tight, the council recently tried to get rid of it – but nobody was interested in buying.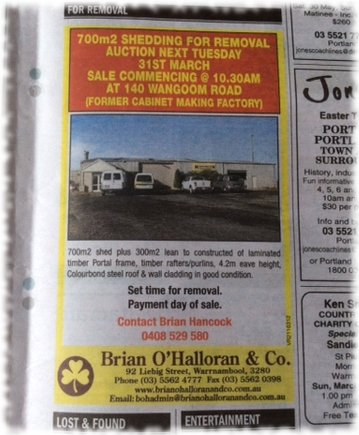 The shed was a late inclusion in an on-site auction held on Tuesday March 31, where auctioneer Brian Hancock tried his best to extract even a single bid from the crowd.
Hands stayed firmly down and the shed was passed in at $20,000.
It might not be so bad if the shed could stay where it was, and perhaps the council could rent it out to the many community and sporting groups around Warrnambool who could use the storage space, but there is a final twist.
Graeme Rodger needs the shed gone to make way for his residential subdivision later this year.
Indeed the auction advertisement reflected a sense of urgency, with bold letters stating: "Set time for removal. Payment day of sale."
Mr Rodger told Bluestone that he was not putting any pressure on the council to move the shed, but that some time "in the next few months" would be reasonable.
The council has found itself in a checkmate and the question now is whether it spends tens of thousands of dollars on moving and re-establishing the shed, or walking away and cutting its losses.