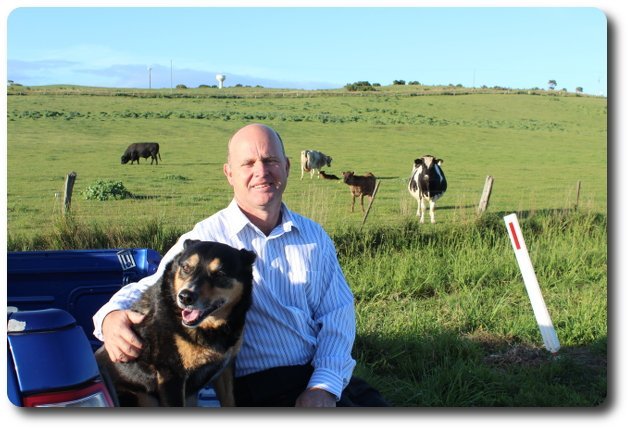 Carol Altmann – The Terrier
Warrnambool has two choices. It can accept that the community has been cut out of Lyndoch, or it can fight back.
Warrnambool vet Dr Michael McCluskey is among those now doing the latter.
Dr McCluskey is challenging the rejection of his membership application to Lyndoch Living on the grounds of discrimination.
Dr McCluskey lodged a complaint with VCAT today, arguing that the decision by the Lyndoch board was illegal under the Victorian Equal Opportunity Act.
"The only information that can be filled out on the Lyndoch membership form is my name and address," Dr McCluskey said.
"There was no request from Lyndoch for any further information from me.
"Given this, the Lyndoch board could only have rejected me on the basis of my name and my gender, because they know nothing else about me, my background, or my qualifications, or interests."
A very good point, because if the Lyndoch board had bothered to find out more about Dr McCluskey, they would have discovered the following:
He holds a University degree with Honours in the field of biological sciences (Bachelor of Veterinary Science);
Extra post graduate University level study with multiple units in the fields of psychology, law and economics;
Five years as Director of Finance on Board of Management at a local community sporting organisation handling a multi-million dollar annual turnover;
More than six years as both volunteer and member of committee of management of  Warrnambool Riding for Disabled;
Is a current member and also serving on committee of management of Water for East Timor, a locally-based charity that is overseas focussed.
Dr McCluskey didn't apply for membership to Lyndoch as part of the recent community membership drive – he applied several months earlier.
He is now among a long list of community minded souls who have had their applications flatly rejected.
This means everyone who applied is also automatically ruled out of nominating for the board at the AGM on 26 October, as only members can apply.
Having read that 115 people from across the community were rejected last month, Dr McCluskey decided it was time to push back.
"I'm hoping this can become a test case on behalf of the community," he says, "and that VCAT will at least decide that Lyndoch has a case to answer".
He hopes others will be encouraged to follow his lead, particularly as the VCAT application is free of charge due to the issue falling under the Equal Opportunity Act.
Lyndoch Living has used the "no reason" clause in its Constitution to dismiss every single membership application from the general public these past two years.
Those who have tried these past two years include now Mayor Vicki Jellie, AM, senior SWHC nurse Kate Sloan, aged care expert Janet Dunn, leading local businesswomen Natalie Stevens and Marie Bird, the inaugural Director of the Greater Green Triangle University Department of Rural Health, Professor James Dunbar, educator and MPower board member Helen Bayne, former Lyndoch senior nurse Tracey Dean, educators Tina Reilly and Claire Bishop, retirees in Lyndoch's Waterfront Living apartments, and dozens of locals who care about Lyndoch as a much-loved community asset.
All were bumped by the board without reason.
But a "no reason" clause can be fragile, as WCC CEO Peter Schneider proved with his Supreme Court case.
No doubt the Lyndoch board, Sue Cassidy (hairdresser/salon owner), vice chair Kerry Nelson (ex MPower CEO), treasurer Kane Grant (Sinclair&Wilson), retired Deakin academics Lorraine Mielnik and Prof Rob Wallis, Ron Page (dairy industry) and WCC director Andrew Paton hope the community will just accept it.
In my opinion, the board's loyalty is to the CEO. It is not to the wider community.
Those prepared to push back, however, are loyal to the spirit of Lyndoch, to its vulnerable residents who must be its first priority, and to the increasingly exhausted staff who care for them.
Dr McCluskey has cast another stone in what has become a David and Goliath battle. We shall see where it lands.