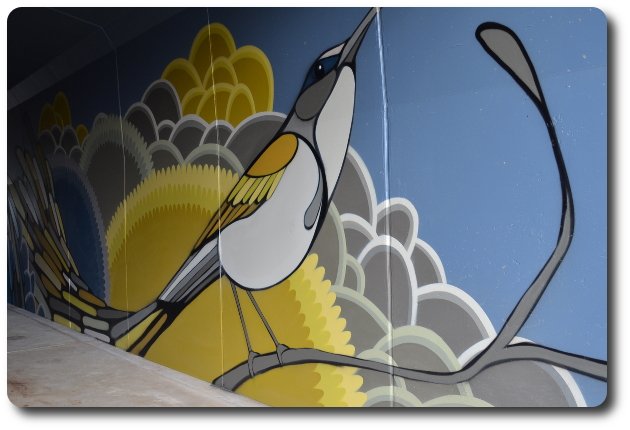 OPINION
If you are an artist living in south-west Victoria, the chance for a big commission only comes along once in a while, so why do so many of Warrnambool's most lucrative public art projects go to artists who live elsewhere?
The answer appears to be that the pool of local talent is not yet deep enough, or that artists don't know about the projects in the first place.
Our interest in this question was piqued by the Warrnambool City Council's recent unveiling of the Mortlake Rd pedestrian tunnel mural painted by Drysdale professional mural artist Scottie "Bonsai" Neoh, who grew up in Warrnambool.
There is no doubt it is a spectacular work, but what is surprising is that only a handful of people within the local arts community appeared to know about the impending project, despite the commission being worth $15,000.
Bonsai was paid another $2000 for a separate mural at Lake Pertobe that he also completed recently.
The selection of Bonsai follows the awarding of a $20,000 commission to Melbourne artist Ewan Coates in 2010 for his sculpture The Three Pillars of Gratification, on the corner of Liebig and Koroit streets, and another $20,000 commission in 2011 that was won by Ballan artist Velislav Georgiev for his work Chance Encounter, that sits on the corner of Lava and Liebig streets.
In both of those cases, however, and unlike the $17,000 paid to Bonsai, the commission was open to expressions of interest and the winner was chosen by the council's City Art Advisory Committee. This committee, made up of council and non council people, was disbanded in May last year after running for more than 20 years*.
So what has happened on the ground since?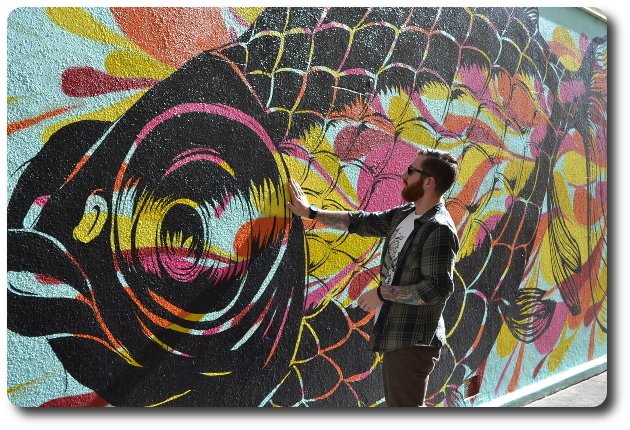 Well, a string of murals have popped up around Warrnambool in the past eight months thanks to the work of members of the The Artery/The F Project art collective, but these were far from lucrative commissions: they were more like labours of love.
The F Project received $30,000 in council funds to run the Hidden Histories Laneways Festival made up of 10 separate events, including the painting of five murals.
You can do the math, but $30,000 split between 10 events and five murals does not equal a big budget, but, even so, The F Project called for expressions of interest and selected a range of local artists to complete works of various sizes and complexity.
The three smallest murals, in Ozone Walk, were completed for about $1000, while one of the largest, in Patloch Lane by Nathan Pye, had a budget of $1500 plus materials.
The largest of all – a 25 m wall off Timor St – was completed by David Higgins for $2000 (including paints) with another $2000 chipped in by the owner of the wall to help cover costs.
All up, these five murals cost around $5000 in public funds, thanks to the generosity and community spirit of the artists prepared to effectively donate a lot their time.
So how did Bonsai end up with $17,000 for two murals without any call for expressions of interest?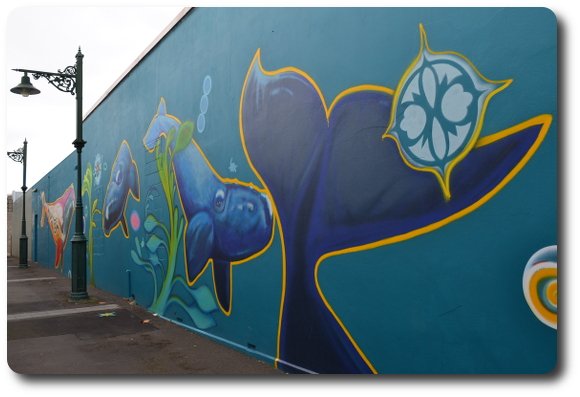 Gareth Colliton, the Warrnambool Art Gallery's curator of exhibitions and outreach, is more than happy to explain, because he played a major role.
It should be said that Gareth, who is an artist himself and one of those who completed a laneway mural for little charge, is seen as a major supporter of the local arts community, was a key figure in establishing The Artery, and is a very affable and popular person in the arts scene.
His involvement in the Bonsai project falls in line with the powers that he has been given in his role with WAG and the council.
As he explains it, the Bonsai project is part of a new way of approaching community art projects that he believes will be of long-term benefit to the 250 local artists on the council's database.
First, the mural was funded as part of civic infrastructure – the building of the Mortlake Rd drain – and Gareth hopes that public art will be included in more infrastructure projects, such as the design of a roundabout, for example, and that local artists will see more commissions, not less.
For this particular project, Gareth says, Bonsai was considered the best choice: he had the skills, the availability and the local connection (he is also a cousin of Mayor Michael Neoh, but Gareth says Mayor Neoh was completely removed from the process. The selection was made by Gareth, WAG director John Cunningham and Infrastructure head Peter Robertson).
Second, the commission was a "carrot" for Bonsai to run a series of workshops later in the year for local artists who wish to learn from a top street artist. The council is seeking funding to pay Bonsai for the workshops, so that they can be offered free or at low-cost.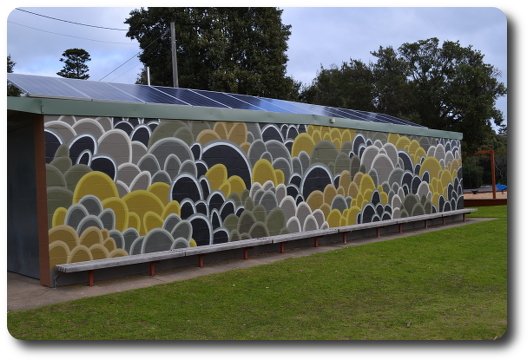 But why not call for expressions of interest, just to see who and what pops up?
Gareth put it this way:  "In the short term, that would be like giving a man a fish or teaching him to fish."
"We could have given someone this opportunity immediately and it would have been done (but) there are also only a few people in town who have the technical skills to do a work of that scale.
"Far more important is teaching all of those other artists how to do this. Rather than see only the two, three or four that are out there at the moment, I want to see 30 or 40…"
Maybe so, but there are also artists keen to be considered for the talents that they already have.
As one said in an email to Bluestone this week: "I would jump at $15,000. I have been painting for years and have never been paid that much…us local artists seem to find out (about these opportunities) once the bloody project is up."
(* The council has since confirmed that WAG is investigating setting up a new industry advisory group to provide expert advice on the delivery of its programs and its five-year plan.)