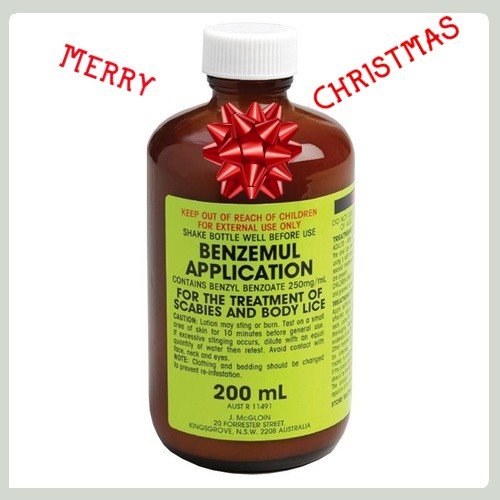 Exclusive
Carol Altmann – The Terrier
I am technically taking a break, but some stories can't wait until the new year, and this is one of them – a confirmed outbreak of scabies in the Audrey Prider Centre at Lyndoch Living.
What a Christmas gift to residents in APC, which is a high-care dementia wing and home to some of the most vulnerable people in Lyndoch aged care.
The scabies diagnosis confirms what Lyndoch nursing staff and some residents' families have long suspected, with a nasty rash coming and going through APC for months and months.
Lyndoch management finally brought in skin specialist Dr Werner Sinclair on 5 December and he has since issued a formal diagnosis of scabies for at least two residents.
I understand that up to eight residents are now potentially affected by what is a highly contagious infestation.
But this diagnosis by Dr Sinclair didn't just happen.
It followed an intervention by the Australian Nursing and Midwifery Federation on behalf of nursing staff who were sick to death of being fobbed off.
As reported by The Terrier, the union wrote a letter to Lyndoch on 27 November demanding answers on whether there had been any suspected or confirmed cases of scabies in APC in the past six months and, if so, what had been done about it.
Some of its members, the union wrote, had been "actively treated" for suspected scabies, as had some residents, but nursing staff were "of the view" that they were not to talk about it with residents' families, or each other.
The ANMF was also told by its members that "minimal infection control measures" had been put in place.
If what the union says is correct, this is pure damage control, if not a cover up.
One thing is certain, and that is that it took the union to put a rocket up the backside of Lyndoch about this outbreak and to bring in the experts.
This begs the bigger and more important question of why?
Why must it take the intervention of a union to see the immediate welfare of residents and staff in Audrey Prider Centre shoot to the very top of Lyndoch's priorities?
And if the union had not intervened, would the outbreak have ever been formally diagnosed and responded to? Or would the itch just go on?
The families of some of those infected are absolutely furious by what has unfolded.
Their stories are ones of confusion and misinformation.
One woman said she learned of her mother's scabies via a phone call from Lyndoch last Monday – December 14 – by which time her family had been to visit her mother several times and been potentially exposed.
In another case, a family member of an APC resident who is being treated for scabies, has scabies.
While scabies is not deadly, it causes an intense, almost maddening itch from tiny, burrowing mites that get under the victim's skin.
Treatment is via either oral medication or an external lotion applied all over the body.
According to a document sent to me, Lyndoch is using the services of an infection control consultant – Victorian Infection Prevention Services – to help manage its outbreak.
Bulk supplies of one lotion, Benzemul, have been brought it to protect APC nursing staff, who were urged to start applying the lotion to themselves as of last Monday, 14 December.
It's understood residents are also being treated with a lotion.
To contain the outbreak, APC staff must also wear long sleeves and gloves when dealing with infected residents, wash their hands after every resident contact, and dispose of all used linen immediately into a laundry skip rather than carrying it.
Scabies, to put it bluntly, is a bastard of a thing to catch, and to contain.
And all of this comes to light as the Lyndoch Living executive gathers tonight for its Christmas break up. I hope they are having a good time, because those with the scabies are certainly not.
I emailed the Lyndoch CEO Doreen Power, chair Susan Cassidy, and the Lyndoch media unit at 11am this morning for comment. I will update this piece if any comment is provided.