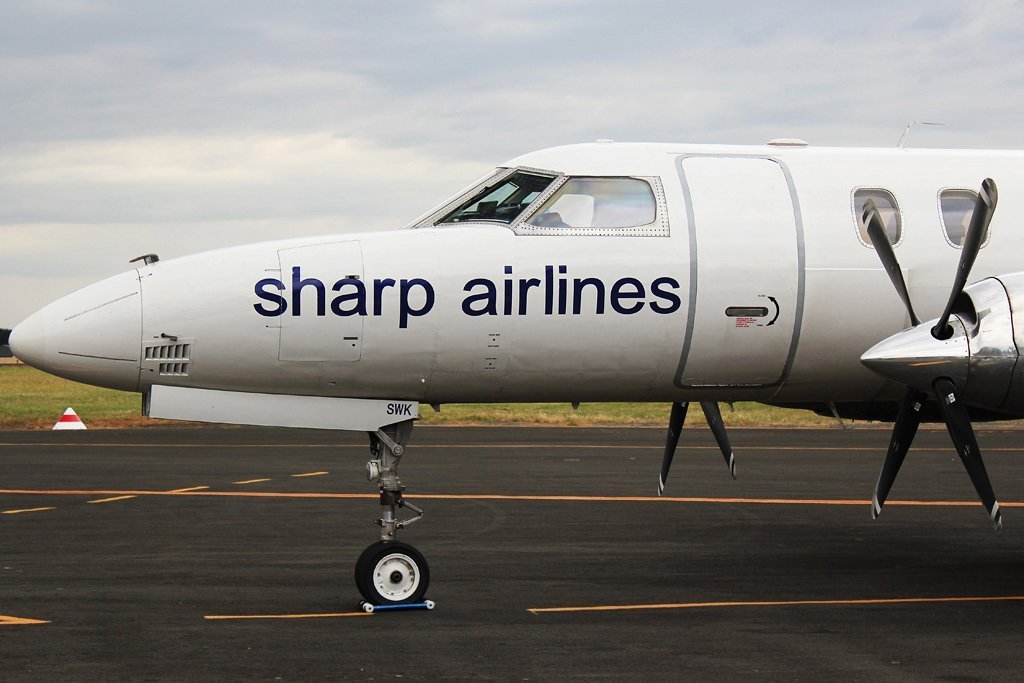 Carol Altmann – The Terrier
Here's a twist on the $75,000 given to Sharp Airlines by the cash-strapped Warrnambool City Council  – Sharp Airlines didn't ask for the money.
No, it was offered to Sharp as part of a $300,000 package to try and keep the passenger service to Essendon flying beyond last January when it was due to close because of insufficient numbers.
So this money wasn't a "bail out" for Sharp Airlines, but an unexpected bonus.
The package was put together by the State Government, which in turn asked for contributions from Warrnambool, Glenelg and Moyne councils – only Warrnambool and Glenelg said yes.
Warrnambool ratepayers didn't know a thing about any of this until the local newspaper broke the story in early January, right smack bang in the middle of the council announcing it wanted to break the rate cap and lift rates by 4.5% because it was slowly going broke. No wonder they wanted to keep it quiet.
The WCC wouldn't say at the time how much it had given Sharp, but ironically the $75,000 figure was revealed privately to a focus group of ratepayers who were invited by the council to discuss the need for a rate rise.
As one of those ratepayers told me later, they were shocked to learn that the council could have said no.
Sharp Airlines, as a business, doesn't need rescuing.  It operates other routes from other airports quite successfully, but the Warrnambool to Melbourne passenger route was not proving  profitable since its relaunch in 2015.
Like any business, the airline made a decision that after four years of making a loss, it was time to pull the pin, but if the State Government was offering a package to help turn things around, Sharp would happily try.
Sharp Airlines CEO Malcolm Sharp is refreshingly up front about all of this.
"We have never asked for and have never before received any government assistance, but we certainly appreciate the support," he says.
Mr Sharp says passenger numbers have improved slightly since January, but a final decision will be made in the next six to eight weeks. The key is whether more business passengers get on board.
What the Sharp Airlines deal has done, however, is expose a much bigger problem with the airport which, unbelievably, runs at a loss that is picked up by – you guessed it – Warrnambool ratepayers.
So we have an airline receiving council money that it didn't ask for, while that same council runs the airport at a loss. No wonder the budget is stuffed.
This loss is despite a $4.3 million upgrade of the airport just three years ago that included $750,000 of WCC money and was supposed to see the airport zoom into the future with more hangars being built, more flights, more businesses setting up….
Three years on, WCC ratepayers are still having to meet the average shortfall in income of around $200,000 a year.
Does this sound familiar to you? If you have been following the Flagstaff Hill $3 million sound-and-light-show debacle, it should.
A big upgrade, all bells and whistles, media photos, high-vis vests and handshakes….and then ratepayers keep footing the bill.
Despite running at a loss, the WCC still has virtually no user-pays fees for the airport.
While we are being whacked for parking, pet registrations and green waste, Midfield Meats International, for example, pays about $50 a week or $2600 a year to rent space for an airport hangar (the hangars themselves are privately built and owned).
There are also no aeroplane parking fees or landing fees, despite around 15,000 takeoffs and landings at the airport each year.
If the WCC charged, say, $50 a pop per landing and takeoff, there is a neat $750,000 a year … which just happens to be how much it hopes to raise through breaking the rate cap.
Head. Wall. Bang.
As it is, WCC is one of only two of the 79 councils right across Victoria to apply for permission to bust the rate cap. We can only hope the Essential Services Commission sees right through this and says no.
If you would like to see The Terrier keep digging up, sniffing out and chewing on local issues, please consider throwing something in the tip jar.