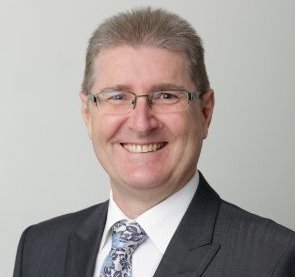 Exclusive Carol Altmann – The Terrier
Dumped Warrnambool City Council CEO Peter Schneider is seeking an injunction to stop the council from hiring a new chief until his Supreme Court challenge against his sacking is decided.
In a story that has more twists and turns than a back road to Halls Gap,  there are now not one, but two court actions in response to Mr Schneider being unceremoniously dumped by the former council last July.
As Jim Burke wrote on his Facebook page on Sunday night, the new council closed a portion of last night's (1/3) meeting to the public so it could discuss where things were up to with hiring a new CEO.
The job was advertised in January, applications closed 15 February, and a short list of candidates has been drawn up.
But tonight I can reveal Mr Schneider is seeking a legal intervention to put the brakes on, blowing away rumours swirling through the ornamental pear trees in Liebig St that he may have been negotiating with the council to sort out a settlement.
Uh uh. There is no talk of a settlement: Mr Schneider wants his job back and he is fighting tooth and nail.
Documents lodged with the Supreme Court show Mr Schneider's legal team served a summons on the WCC on 19 February, demanding it appear before the court at 10.30am yesterday, 1 March: just hours before the new council was due to meet and discuss the latest on his replacement.
The council's lawyers, however, have pushed the date of the hearing to 12 March.
Oh Lordy, what a mess.
If Mr Schneider is successful in his injunction, the council will have to wait until the outcome of the judicial review into his sacking, set down for 23 March.
That hearing was supposed to be on 1 February, but was deferred by the court.
The WCC has said it had no choice but to press on with recruiting a new CEO and was obliged by law to do so but, like so many things that are "law", this is obviously open to interpretation.
If it wasn't, Mr Schneider's lawyers would not be bothering with an injunction. Acting CEO Vikki King would also not be in place for up to 12 months.
At the same time, there are also varying opinions around whether Mr Schneider's judicial review – if successful – will see him automatically get his job back.
Some say yes, some say it will be up to the council.
One thing, however, is now certain: Mr Schneider will be asking the judge to ensure that, if he is successful, the council is ordered to give his job back.
Meanwhile, somewhere off stage right, there are a bunch of short-listed candidates who are now no longer sure if there is even a job open to apply for.
Depending on what happens on 12 March, the whole recruitment process could be stalled.
And depending on what happens on 23 March, the old CEO could become the new CEO again.
I will say it again, Oh Lordy, what a mess this new council has inherited.
I will make contact with the WCC tomorrow to see what, if any, response there is from the Acting CEO to this latest chapter.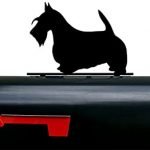 New posts straight your inbox? Free here.