The Terrier – Carol Altmann
[dropcap style="font-size: 35px; color: #8cc7d0;"] T [/dropcap]wo of the most controversial projects to be approved in Warrnambool in recent times – the milk processing factory in Merrivale and a nine-storey apartment block on Merri St – have been put on the backburner by their developer, the Midfield Group.
It is now two years since both projects received planning approval, but not much has happened at either site since.
The milk factory was expected to be up and running within 12 to 18 months of being given the green light from an independent planning panel in May 2015.
It is a similar story with the proposed nine-storey apartment block on the corner of Merri and Gillies streets, which – despite arguments to save it – saw the 1940s Madden's/Sandilands building demolished within weeks after the development was approved in early 2015.
When the planning application was lodged by Tract Consultants, acting on behalf of Baybern Developments/Midfield, it urged the Warrnambool City Council to approve the project as quickly as possible because its client was keen to get started.
The prominent corner block remains vacant and wire fenced, joining the Criterion Hotel site, the former Caltex petrol station on Raglan Parade, and the former Warrnambool gas works near Harris Reserve as "frozen" projects that have sat untouched.
[dropcap style="font-size: 35px; color: #8cc7d0;"] T [/dropcap]
he Midfield Group and Baybern Developments are owned by one of Warrnambool's most successful businessmen, Colin McKenna.
A spokesman for Midfield and Baybern, Daniel Aarons, said today that the company's priorities had changed for both projects since it bought a former potato processing plant in Penola, South Australia, that it is now converting into a $60 million milk processing plant.
On the Merrivale milk processing plant:
"Our intention is to still build in Warrnambool, but works have commenced in Penola and that is our priority at the moment," he said.
The South Australian Government gave Midfield a $2 million grant toward the $60 million Penola project, which is close to completion.
"Penola needs to be completed, commissioned, bedded down and we need to learn how to run the plant and that is all going to come on line in the next couple of months," Mr Aarons said.
"Penola takes precedence and then we will focus on Warrnambool," he said.
When asked if a start on the Warrnambool plant was at least two years away, Mr Aarons said it was more likely to be 12 months.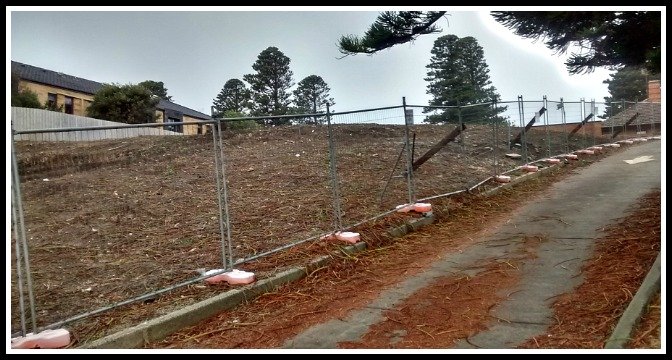 On the Merri St apartments:
"There is not much to say, but it is still our intention to proceed," Mr Aarons said.
"Things are moving, things are progressing, admittedly they are progressing slowly, but they are moving".
While potential buyers can still lodge expressions of interest with Wilson Real Estate, Mr Aarons said it was not known when construction would actually begin.
I know of at least one potential investor who lodged an expression of interest, but then heard nothing more. They have since invested elsewhere in Warrnambool.
"We haven't confirmed a start date, but we are moving along gently, gently. It is not something we need to push quickly, but it is progressing," Mr Aarons said.
"We have our hands full with multiple projects at the moment and we have to get a couple of key priorities out of the way."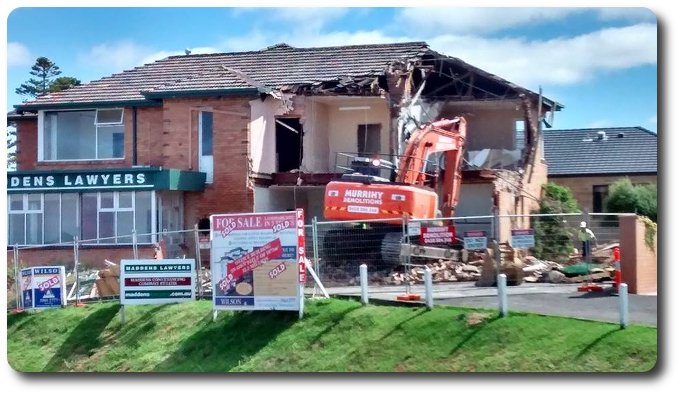 [dropcap style="font-size: 35px; color: #8cc7d0;"] T [/dropcap]
he slow-down on the Merrivale milk plant, if it goes ahead at all, will be a sigh of relief to those who fought passionately to stop a project that would be 35m in height and operate 24 hours a day, seven days a week.
The Scott St plant, unlike the Penola plant which is several miles out of town, is in the heart of Merrivale and would be less than 100m from houses.
At the time of the approval process, the Midfield Group said the processing plant and an adjacent cold storage facility would create up to 200 jobs, but this was later wound back to 22 full time jobs.
The $70 million project received a $1.5 million grant from the former Napthine State Government and the Warrnambool City Council also sold a portion of its depot land to Midfield for the expansion.
One question I did not get time to ask the council today is how long planning permits are valid for before they need to be updated or expire?
I will let you know the answer as soon as I do.
[box]I work as a freelance journalist, without advertising or grants, which allows me to write freely. If you would like to support this site, please make a donation by clicking here. [/box]