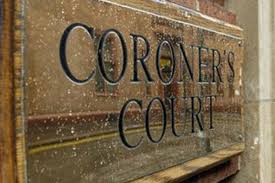 Carol Altmann – The Terrier
I have just learned that an inquest opened today into the disappearance of Barry Collins, a former executive of the Warrnambool City Council, who went missing 30 years ago. This is big news.
Mr Collins, an engineer, disappeared after being accused of a misappropriation of council resources and funds. I remember this terrible story, as I was a wide-eyed cadet at the Warrnambool Standard at the time.
Mr Collins' disappearance sent shockwaves through Warrnambool. It was terrible.
There has never been a full explanation as to what happened, or the full back story to the allegations. His family, no doubt, have continued to seek those answers.
Now, 30 years after this tragedy, an inquest has opened in the Coroner's Court in Melbourne, before Coroner Paresa Spanos.
I will follow this up tomorrow, but for tonight, I am just putting this on the public record and hope that it may finally lead to some answers for Mr Collins' family and for the wider community.
Update: The ABC's Matt Neal has written a comprehensive piece on this case, which is set to officially clear Mr Collins of any wrongdoing. You can read Matt's story here.