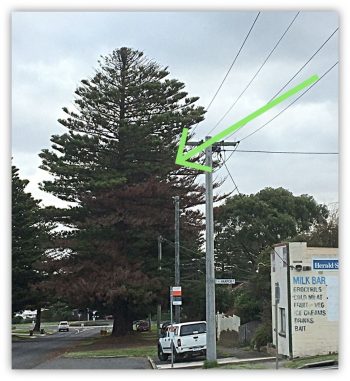 Carol Altmann – The Terrier
Tidbit: A few weeks ago a reader contacted The Terrier about two Norfolk pines in Nicholson St, near the corner of Harper St, saying they feared the trees may have been poisoned. This reader also contacted the W'bool City Council.
The WCC has since investigated and found there was a gas leak that was basically asphyxiating the trees.
The leak has now been fixed, but the trees, according to the WCC arborist, have only a 30 per cent chance of survival.
The council will keep an eye on the trees until the end of Spring to see if they recover.
I am really grateful to the reader for alerting the WCC.
As readers of this page know, I am a tree-hugging, greenie, leftie, plover-lover of our natural environment, heritage and history, so I am hoping the 30 per cent chance is enough.