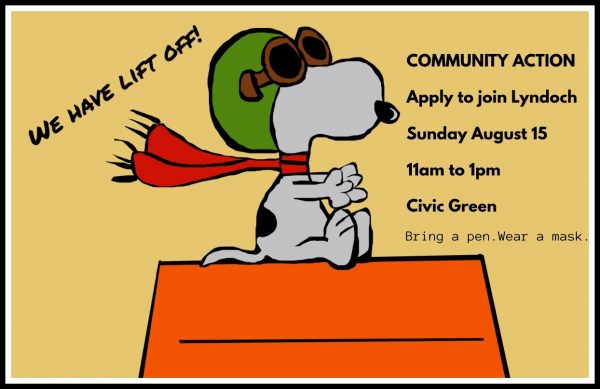 Carol Altmann – The Terrier
Picking up where we left off, we now have lift off! Come and sign up this Sunday Aug 15, Civic Green, (11am – 1pm) to show your support for putting the community back into the heart of Lyndoch.
This is a show of solidarity for the staff and residents. It's a chance to say that we want a reality check around what is happening with Lyndoch, beyond the spin and the silence and the puffy stories.
So many people have worked so hard these past years to raise the issues that are now coming home to roost at Lyndoch. For me, the string of failures in care recorded by the ACQSC is the final straw.
We can either walk away, or we can walk up on Sunday and say, "Sign me up".
Wear a mask, bring a pen and bring your resolve.
[If you would like to fill out your form before you arrive, you can do so here. If you can't make it Sunday, but would like to sign up, send me a message.]