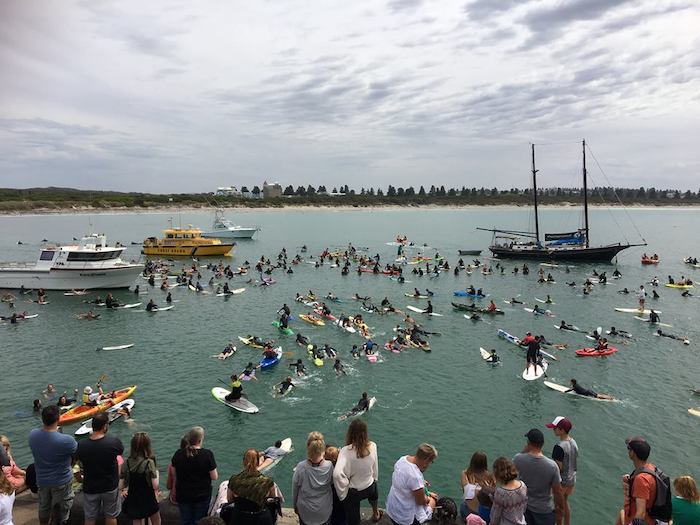 Carol Altmann – The Terrier
What a beautiful, uplifting sight. #fightforthebight
I might be getting soft in my old age, but this brought a lump to my throat today (March 3).
So many people from all walks of life across Warrnambool turned out to stand with the environment.
Disappointingly, only one Warrnambool City Councillor – Cr David Owen – was there to witness it.
If the WCC really wants us to be a "green city", it needs to show that it is not scared of the word in practice, because this is what "green" looks like – people coming together to stand up for our natural world.
Go Warrnambool!
(You can sign the online protest against oil and gas exploration in the Bight here: http://greataustralianbightalliance.nationbuilder.com/…)