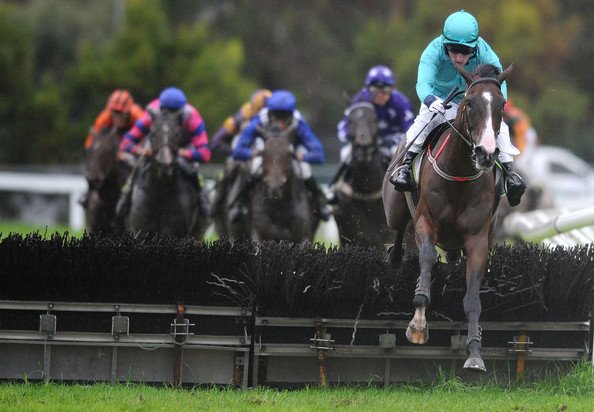 OPINION
[dropcap style="color: #a5cecd;"] R [/dropcap]eaders will recall that earlier this year we revealed exclusively that the Warrnambool City Council spent $17,000 on hosting a corporate hospitality tent at the May Racing Carnival.
Today we can tell you who actually attended.
While the WCC has not revealed the names of those who accepted an invitation, they have released to Bluestone the positions of the 97 people who attended, which make for interesting reading.
I say interesting because, as we noted in our first story, the hospitality event is intended to do a number of things including: show support for the May Racing Carnival; promote it to senior politicians, bureaucrats and regional leaders; to discuss "strategic projects" and, lastly, develop "organisation to organisation" relationships.
Yet the guest list reveals that, of the 97 attendees, almost half (45) were connected to council either as employees, councillors (and their partners), or as members of the council's various advisory committees.
[dropcap style="color: #a5cecd;"] W [/dropcap]annon MP Dan Tehan came along, as did all five State Members for Victoria, but of the nine senior government bureaucrats invited, only one – the regional manager for VicRoads – was able to make it.
Regional leaders made a better showing, with 10 representatives (including, I assume, some partners) of the Great South Coast Board attending, no doubt catching up with fellow board members Mayor Michael Neoh and Council chief executive Bruce Anson.
Opportunities to discuss "strategic projects" also looked very promising with the inclusion of 9 members of a Changchun delegation – Changchun being the Chinese sister-city to Warrnambool – but lost a little of its lustre when it was clarified that the delegation was one that would be travelling from Warrnambool to China, not the other way round.
So did we, as ratepayers, receive $17,036 worth of networking and promotional opportunities from this event, or should it be more correctly framed as an opportunity for the invitees to just relax and let their hair down? You can decide.
The list of acceptances is below, while the full invitation list can be accessed here.
[box]
WARRNAMBOOL CITY COUNCIL MAY RACES HOSPITALITY MARQUEE 2014- ATTENDEES 
1. WARRNAMBOOL CITY COUNCIL :
Warrnambool City Council Mayor & Councillors & Partners 16
Warrnambool City Council Chief Executive, Directors & Partners 5
2. STATE & FEDERAL GOVERNMENT POLITICIANS
Federal Member for Wannon 1
State Members for Western Victoria (there are five in total) 6
3. SENIOR STATE GOVERNMENT STAFF 
VicRoads, Regional Manager 1
4. REGIONAL LEADERS 
Great South Coast Board Members:
Corangamite Shire 2
Glenelg Shire 2
Moyne Shire 4
Three independent board members 2
Wannon Water:
Managing director 1
Chairman 2
Education: 
Deakin University, Head of Warrnambool Campus 2
Regional Tourism Board Members:
Five independent board members 3
Regional Tourism Board 1
Barwon South-West RDA Committee:
Eleven board members 4
Police: 
Inspector Local Area Commander Warrnambool, Moyne, Corangamite Police Service Area 2
Health:
CEO South-West Healthcare 2
CEO Lyndoch 2
CEO and President Western District Employment Access 1
Warrnambool Cheese and Butter:
Chief Executive Officer 1
5. GROUPS AND INDIVIDUALS WORKING CLOSELY WITH COUNCIL:
Maddocks Lawyers 1
Members of WCC Advisory Committees:
Audit Committee 6
City Landscape Committee 2
Livestock Exchange Advisory Committee 7
International Relations Advisory Committee 6
Flagstaff Hill Advisory Committee 2
City Health and Wellbeing Advisory Committee 1
Changchun delegation group (from Warrnambool to China):
10 members of delegation and partners: 9
Commerce Warrnambool:
President 1
6. OTHERS
Cr Kelson's business associates 2
[/box]
[button link="http://the-terrier.com.au/subscribe-2/" type="icon" icon="heart" newwindow="yes"]If you would like  early access to Opinion pieces, please subscribe to Bluestone.[/button]
Find more Opinion here…
Community vision should extend city wide: Julie Eagles
Flagstaff Hill at $15 million crossroad
Scrap trader levy and start over
Motor museum to revive Fletcher Jones