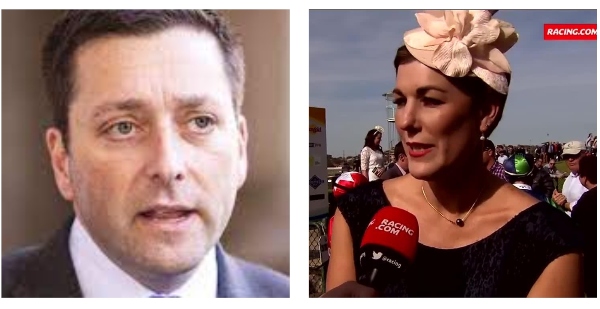 Carol Altmann – The Terrier
Why didn't Matthew meet Sue?
A golden opportunity to add significant political pressure to the Lyndoch Living board went begging last week.
Matthew Guy is the State leader of the Liberal Party and Leader of the Opposition.
Sue Cassidy is the chair of Lyndoch Living…and a member of the local Liberal Party branch.
Despite this direct political relationship, when Mr Guy visited Warrnambool last week to pump up support ahead of the November state election, he did not meet with Ms Cassidy or any other board members about Lyndoch, which is surely one of the most concerning issues facing this electorate.
Mr Guy, on invitation from South-West MP Roma Britnell, instead met privately with Lyndoch resident family members, ex Lyndoch staff and members of Keep Lyndoch Living, to hear their concerns first hand.
These are the stories we have been shouting from the rooftops for the past four years and which I had hoped Mr Guy might know about by now.
He obviously didn't and while I have no doubt Mr Guy conveyed genuine shock, concern and compassion to this private meeting, nothing has come of it since.
Instead Mr Guy, the next day, called for the board to be more transparent, echoing the same call made by Ms Britnell six weeks ago at the Lyndoch rally.
It has made no difference.
Lyndoch ignored Ms Britnell then and it has ignored Mr Guy now.
The board has not blinked: there has been no response from the chair.
A memo from the CEO to staff, posted here on Friday, refused to accept that community concerns go beyond a media beat up and there was no mention of Mr Guy.
I asked Ms Britnell why she didn't strike at the heart of the matter and set up a meeting between the Opposition Leader and the Lyndoch chair?
Mr Guy could have asked Ms Cassidy directly:
Why is Lyndoch Living ignoring the community?
What are you doing about it?
Ms Britnell said she felt it was more important for Mr Guy to hear firsthand from the community.
"The meeting was constructive and feedback I have received from those who attended has been very positive," she said.
"There will always be differing opinions on what the best course of action is on any given issue at any given time. If I got it wrong on this occasion, I accept that.
"However, the community can be assured that my focus will remain the same – to ensure we have the confidence and assurance the many issues that have been raised are being properly addressed."
Ms Britnell reiterated that she didn't "have confidence that the board is doing enough to address the concerns about transparency and workplace culture".
"Warrnambool and wider south-west community want Lyndoch Living to thrive: I will continue to do everything I can to ensure that happens," she said.
It's a fine sentiment, but for all of the heat and light around Lyndoch, nothing has changed.
Our local Liberal MP and the Opposition leader are being ignored.
And the endorsed candidate for Labor, former Warrnambool City Councillor Kylie Gaston, has not said a word about the Lyndoch crisis: not now, not ever.
Nobody has gone for the jugular and demanded the board be sacked, other than us: the community.
We have done it. We have stood up with our slingshot against the Goliath and demanded the board go….and take the CEO with them.
We can see the root of this problem, where it started, and how to fix it.
This is why I continue to poke, prod, probe and challenge those with the power to act, because the community is doing its part – we are working hard – and we will not give up.
[The online petition runs until the end of August. https://tinyurl.com/3nwac5nc]