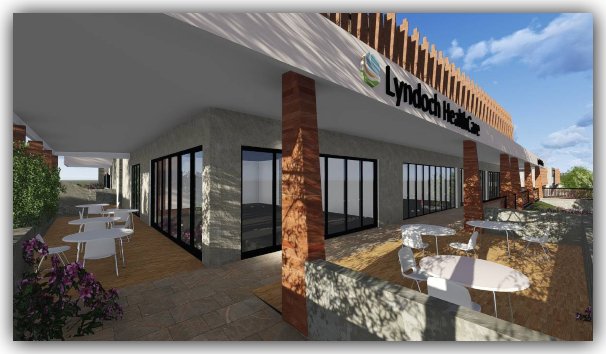 Carol Altmann – The Terrier
Why would Lyndoch Living, as an aged care home, decide to build, run and maintain a multi-million-dollar medical clinic, using money from….where?
It seems few people other than the Lyndoch board, executive, and perhaps a few consultants knows the answer to these questions, as other than announcing that it's going to happen, there has been very little transparency around the whole plan.
And what a plan it is.
The official spiel is that the "state-of-the-art healthcare centre" will have a GP practice, pharmacy, radiology and other medical services (a neurologist was apparently mentioned at one point, which would be a first for Warrnambool), plus a cafe, and an underground carpark for 120 vehicles.
What on earth has this got to do with looking after the old and frail?
The only benefit to them that I can see is a shorter distance to visit the doctor by appointment, assuming their GP is one of those contracted to the clinic.
It will also cost a mozza.
No specific cost has been given, but it's somewhere between $10 million and $50 million, according to a planning permit lodged with the Warrnambool City Council back in February 2017 and approved the following October.
There are a stack of unanswered questions about this whole proposal and the first is, where is the money coming from?
The second is, is Lyndoch leaving itself exposed financially?
Lyndoch refuses to say. (My questions to chair Kerry Nelson and CEO Doreen Power have gone unanswered).
A question about the funding was put in writing to the AGM on 29 October and, after numerous follow ups, answered two weeks later with this response:
"The costs of the Masterplan will be met by a combination of finance options".
That's the extent of the reply from Lyndoch.
What an insult.
I honestly think LyndochLand™ , apologies, I mean Lyndoch Living Inc, has forgotten its roots.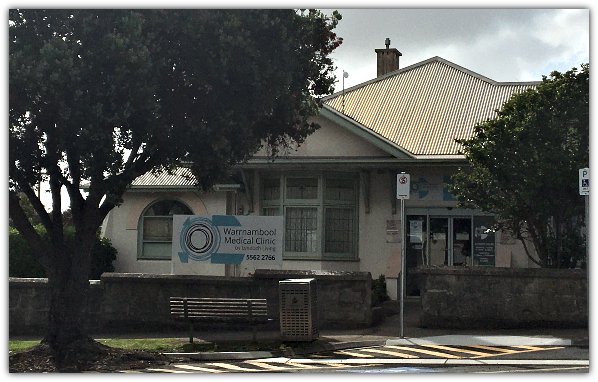 We – the community – built, nurtured and have supported Lyndoch for more than 60 years, yet we are no longer encouraged to ask questions.
In this climate we have to guess where the money is coming from, and my guess is Lyndoch will be taking on debt as part of its "combination of finance options".
Where is the business plan to justify this decision?
And what security is being offered by Lyndoch against any bank loan taken out for the project?
The over-arching question we should be asking is whether Lyndoch – our beloved Lyndoch – is at risk of creating a financial millstone.
A medical complex seems a million miles from Lyndoch's core business and that's because it was a million miles, until the Lyndoch board changed its constitution last year to include a medical centre as a key purpose. Why?
Warrnambool has plenty of medical clinics – I can count at least nine – including the two bought by Lyndoch these past 12 months for an undisclosed price: the Warrnambool Medical Clinic and the Health Spot.
A new medical clinic recently opened in King St, and another is planned for the old Caltex service station site on the highway near Foster St.
Building and fitting out a supercalifragilistic clinic at Lyndoch is also just the first, very expensive step.
Lyndoch also has to make it financially sustainable.
Lyndoch will own the clinic, via a new company it set up last year called Lyndoch HealthCare Pty Ltd, and it will contract doctors and hire out spaces to allied health workers, a cafe manager and the like.
But already, even before the clinic is built, it hasn't all been plain sailing.
Two experienced GPs, who were working with the Warrnambool Medical Clinic, resigned virtually on the spot after a dinner with Lyndoch representatives in April, for reasons which I can't go into here.

A third GP also considered going elsewhere.

An experienced nurse, who was employed part-time by the WMC and Lyndoch, also found herself out of a job after being told that, as a result of Lyndoch taking over, she had a "conflict of interest" by holding both positions. Update: five nurses have since resigned from WMC, including two in the past week. 
Running medical centres is not easy and just the accreditation process can be arduous.
Yet financing this new medical centre, building it, maintaining it, and sustaining it, will fall on the shoulders of Lyndoch Living that, until this year, was focussed entirely on caring for the old and frail.
I don't want to sound like a hypochondriac, but all of this makes me have a case of the nerves.
Others are concerned too, because Lyndoch Living is a registered charity and a Public Benevolent Institution.
It was granted this charitable status to care for the aged and infirm, and running a public medical clinic seems at odds with this core aim.
Perhaps not surprisingly, complaints have been made right to the top, and that's where this story goes next.
More soon.