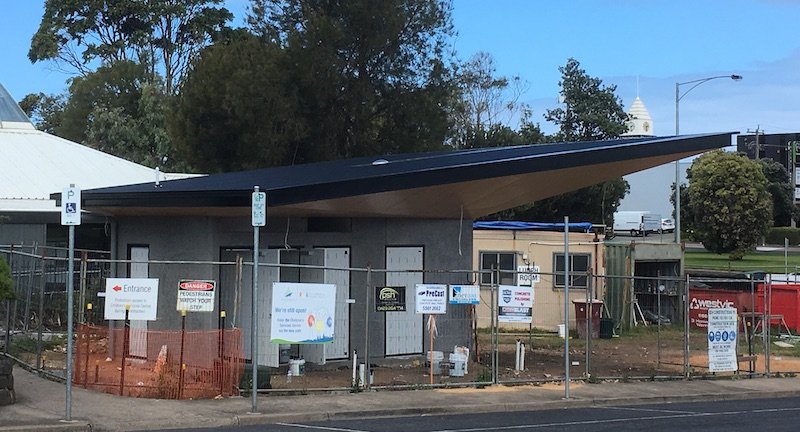 Carol Altmann – The Terrier
The Warrnambool City Council says it must cut $700,000 a year from its budget for the next three years to avoid a rate rise, so I am going to find $700,000 in savings in just seven days – starting with toilets.
Not just any toilets, mind you, but the Taj Mahal of toilets that is being built near what was once the Tourist Information Centre at Swan Reserve, on the corner of Raglan Parade and Kepler St.
This is one of two new public toilet blocks in the city – the other is near the giraffe swing at the Warrnambool Botanic Gardens – which are costing the council a total of $775,610 including GST.
There was no doubt the run-down old toilets at the gardens and Swan Reserve both needed replacing, but how do two toilet blocks cost more than three quarters of a million dollars?

Does anybody know?
I have emailed a couple of builders this question today, and hopefully they will be able to explain the secret, but to me it seems over the top.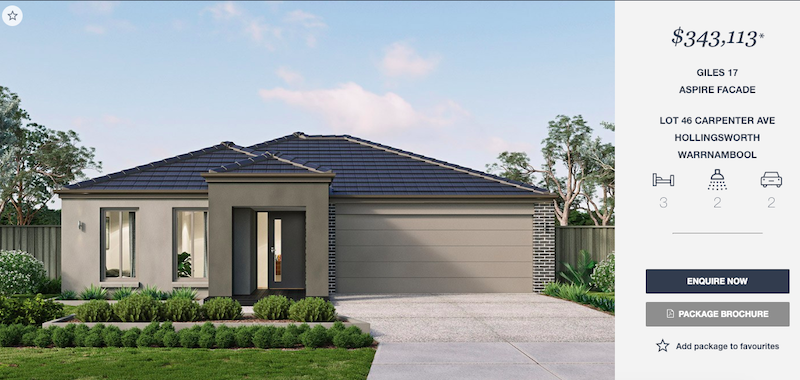 By way of comparison, for $775,000 you could buy not one, but two house and land packages from Metricon homes.
A neat $343,113 (excluding landscaping) can buy you the Giles design, featuring an "Aspire" facade, on a 602sq/m block at Lot 46 Carpenter Avenue, that comes complete with two bathrooms, three bedrooms, a two-car garage, concreted driveway, all carpets, stainless steel appliances and a 20mm stone benchtop in the kitchen!
(You would even have money left over for some landscaping plants from Bunnings.)
So, again, how does it cost an average of $387,000 for just one toilet block, even if it features a dramatic ski-slope roof on top of the cast concrete?
It might make sense if an entire new sewerage system had to be installed, but there were toilets already in place about 15m from the new block at Swan Reserve and the Botanic Gardens location was also chosen because it was close to the existing underground pipes.
Funnily enough, when the council hired a consultant to put together its public toilet plan in 2013 (yes, such a document does exist), the estimated cost for the two toilet blocks at Swan Reserve and the Botanic Gardens was around $764,500 (including GST), but again with no explanation as to why.
Five years later, the winning tender was around $600,000 (including GST) before that tender fell through and the council had to go with the second tender of $775,610.
I am not an expert on tendering, but why does a council put a price tag on a project before it seeks tenders?
Wouldn't it be better to start like we all do when we are doing home renovations and say to a tradie, I would like a big new beautiful bathroom, what do you think it is going to cost? Woah, that much!  Okay, forget the super-sized bath and porcelain hand basin, what can you do for $15,000?
This seems to make so much more sense than saying, we have $350,000 to spend, what can you come up with? (See below for the unremarkable tender details for the two toilet blocks).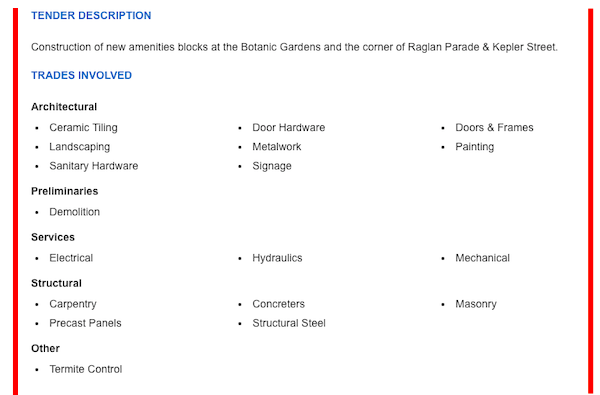 Given times are apparently tight and the council wants to break the rate cap, I can't help but wonder what a $250,000 toilet block at Swan Reserve would have looked like, or a $150,000 model for the Botanic Gardens. There are more toilets that need upgrading, so perhaps it is time to revisit the template.
Even the ever-optimistic Mayor Tony Herbert was quoted by the paper as saying he was stunned at the final cost, but added that at least the builders were local and it was "going to activate that part of the gardens".
That certainly is one way to put it. Another might be to ask just how much bang we are getting for our buck.
More tomorrow.
If you would like to see The Terrier keep digging up, sniffing out and chewing on local issues, please make a small contribution below.