By Carol Altmann
It has been a bit like pulling teeth, but the Warrnambool City Council has finally released more detail about why it has rented two properties to two of its staff for – in one case – more than 30 years, and 14 years the other.
The five-page article posted on its website is a direct response to the stories that have appeared here about one senior WCC staff member living in the old bank building at 130 Timor St, part of the Archie Graham Centre, since 1987 and currently paying about $190 a week.
This property also saw about $43,000 from the Archie Graham capital works budget used to build a new garage, retaining wall, garden bed and sealed driveway in a spend that sources say incensed many of the Archie Graham staff.
The other property is a beachside former caretaker's residence, currently rented at $221 a week.
Both are open-ended, on-going leases with no end in sight.
So, what is the council's more fulsome explanation as to how these arrangements work and why they exist?
You can read the whole thing for yourself here – please, do – but the nub of it appears to be that these two properties are "unusual" and the council is lucky to find good tenants to rent them:
"Because of the unusual locations and nature of these properties if Council staff were not renting these properties they would not be made available for rent to the general public and Council would lose income."
What exactly makes the properties "unusual"?
Well, according to the council's explanation, the Archie Graham tenant is virtually a live-in security guard, turning off lights and appliances left on by the staff and centre clients, and, on occasion, even responding to attacks by vandals:
"Over a recent weekend the staff member was able to set in train urgent repairs when an intoxicated individual smashed a glass entrance door."
Further, the tenant can only access the apartment via the main entrance to Archie Graham, which I guess when you put all of these things together, means that not all WCC staff could be entrusted with such an arrangement and they could not be guaranteed a good night's sleep.
(Apparently councillors were also told privately in response to my stories that the tenant had to share a bathroom with the public. This does not appear in the public explanation and my sources say that such a claim is is not correct.)
The beachside house apparently has similar issues with noisy passersby:
"In the past the house at Shipwreck Coast Holiday Park has been made available to the public to rent but Council experienced difficulties in the rent being reliably paid and tenants finding the level of amenity acceptable with regard to being in close proximity to excited holiday makers."
I will leave that image of the excited holiday makers for you to ponder.
As I say, read the full statement – it is too long to reproduce here – and I will finish with just one or two more points.
First, I recently asked the Local Government Inspectorate if these two lease deals breached the Local Government Act because, under the Act, a lease of more than 10 years must be advertised.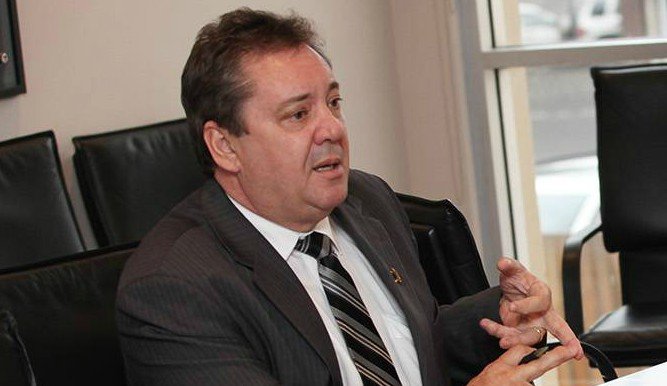 The inspectorate contacted the council CEO Bruce Anson and reported back to me that, no, the leases did not breach the Act because neither was for more than 10 years, even though one is 31-years long and the other inching toward 15 years.
I think George Orwell would be impressed.
I don't know how frequently these leases are renewed, but the collective total for each is definitely more than 10 years. This, according to the inspectorate, is an "alleged loophole".
Moving on.
Much of the council's response has been about privacy and protecting people's names and addresses:
"As a responsible landlord and to ensure the privacy and security of the tenants, Council will not broadcast the identities of the tenants in these homes."
Some readers may also share this view.
But I have to point out that this issue is about due process, not particular individuals, which is why I have not published names.
Nothing written about the people in these two properties is not on the public record. You can visit the council offices and read the lease register, which is a public document and the reason it is public is because it deals with public property.
Of course Mr Anson, parts of the council, and probably the tenants in question, would all prefer we didn't go poking about in lease registers and asking questions about rents and new garages and sealed driveways and forcing them to write long statements justifying their actions, but this is exactly what we need to do – and what I do on your behalf – because that, as we know, is all part of a healthy democracy.
A freedom of information application asking for copies of the two lease agreements is still being processed. Thankyou to those of you who donate $ to help me pay for these applications. If you too would like to support independent journalism, please consider making a small contribution below.