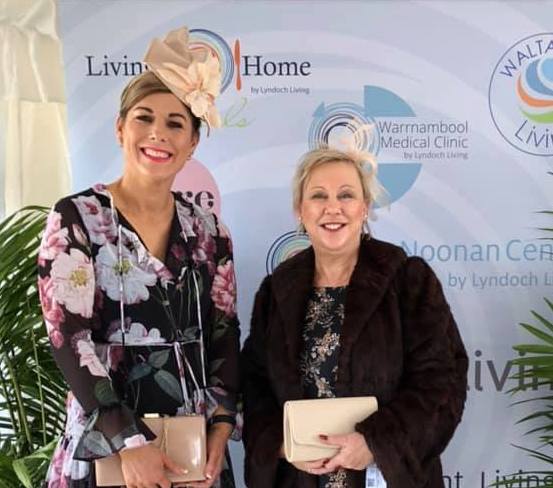 Carol Altmann – The Terrier
It's a big week coming up for these two women.
One of them quietly holds a lot of power in Warrnambool and the other is Councillor Sue Cassidy.
Let's start with Cr Cassidy, on the left, who tomorrow night will front the Warrnambool City Council and tell us why she should be Mayor.
Cr Cassidy becoming Mayor is the best thing that could happen to Warrnambool for the next 12 months, because she could finally break open the grip that has strangled the place for a decade.

Credit card abuses, bullying, boys' clubs, budget blow-outs, over-the-top fees, fines and charges, and an assortment of other dodgy dealings don't happen unless you have a majority of compliant councillors.

These are the ones more concerned about building their public profile, or not causing a fuss, or staying in sweet with the CEO.
Last week, Cr Cassidy told it like it is. No wonder former CEO Bruce Anson didn't like her.
And it is for this very reason, of course, that she won't be Mayor unless Tony Herbert pulls the pin and decides to rest and look after himself. I hope he does.
He is running for all the wrong reasons.
I disagree with many decisions that Cr Cassidy has made as a councillor, but if she can drag the bullshite into the light for the next 12 months, she has my vote.
Which brings me to the woman on the right, Doreen Power, the CEO of Lyndoch.
This Tuesday at 4pm, Ms Power will front Lyndoch's 67th AGM at Lyndoch, not that you would know it, because I haven't seen a word of it advertised.
But this is an important meeting.
We will be able to learn if the $1.77 million deficit recorded last year by Lyndoch has been turned around.

We will hopefully find out more about where the $100 million is coming from for the eight-year masterplan.

It's also a chance to dig into where the money collected by Lyndoch from the residents and governments is actually going.

And it is a chance to learn how staff shortages, poor staff morale and the divide-and-rule work environment that has developed within Lyndoch over recent years is being handled.
I am building a series of stories on these things as we speak.
As it happens, Cr Cassidy is also on the board of Lyndoch.
I am counting on her to ask these questions with the same rigour and don't-give-me-that-rubbish approach that she wants to apply to the WCC.
After all, we don't want a Lyndoch board full of people more concerned about building a public profile, or not causing a fuss, or staying in sweet with the CEO.
Yep, it's a big week and the bummer is that I won't be at either meeting because I have been invited to a Google conference in Sydney to talk about the importance of things like The Terrier to small cities like Warrnambool.
I will pick it all up when I get back. See you then.
If you would like to support the work of The Terrier, please consider throwing something in the tip jar.