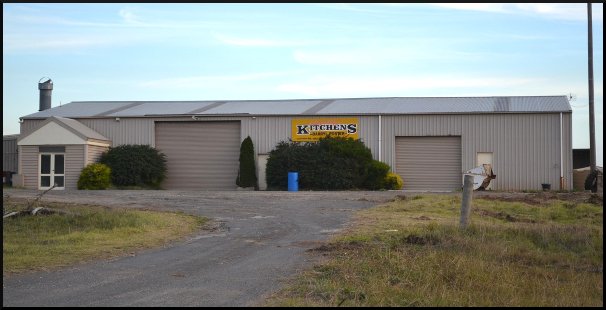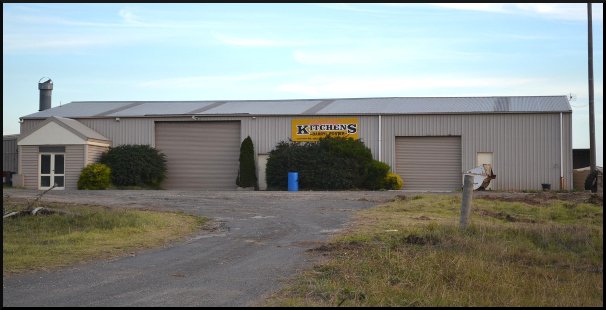 Remember this shed?
It is the former home of Porter's cabinetry and was bought in February this year by the Warrnambool City Council from its new owner, developer and former councillor Graeme Rodger, for $40,000.
As we reported exclusively at the time, there was a catch – the $40,000 shed would cost up to another $90,000 to remove and relocate, making it far from a bargain. No wonder the council tried to re-sell it at auction a month later, in March, but it was passed in for $20,000.
A few weeks later, in answer to questions from Cr Brian Kelson, council CEO Bruce Anson revealed the shed was destined for council land in west Warrnambool, where it would be placed on an existing concrete slab update: bitumen flooring. Building another concrete slab would, of course, add to the rising cost of this "bargain" shed.
As we write, the shed is still sitting on Graeme Rodger's land off Wangoom Road while a housing estate takes shape around it.
But we can tell you this:
the council received a quote of $170,000 to pull apart, relocate and rebuild the shed in west Warrnambool which, added to the $40,000 it paid, would have made the total cost of this used shed $210,000.

it didn't accept the quote.

instead, the council will pay Graeme Rodger $63,000 to pull apart and relocate the shed. This is shaping up as a great result for Mr Rodger, who will now receive more than $100,000 for a shed that nobody else wanted. Now that is a deal!

the attempted auction of the shed through Brian O'Halloran & Co, including a newspaper advertisement promoting its sale, was blamed on a breakdown in internal council communications.

the shed is due to be moved early next year.
One question which remains is how much the shed will cost to reconstruct and refit at its new location. We will get back to you.