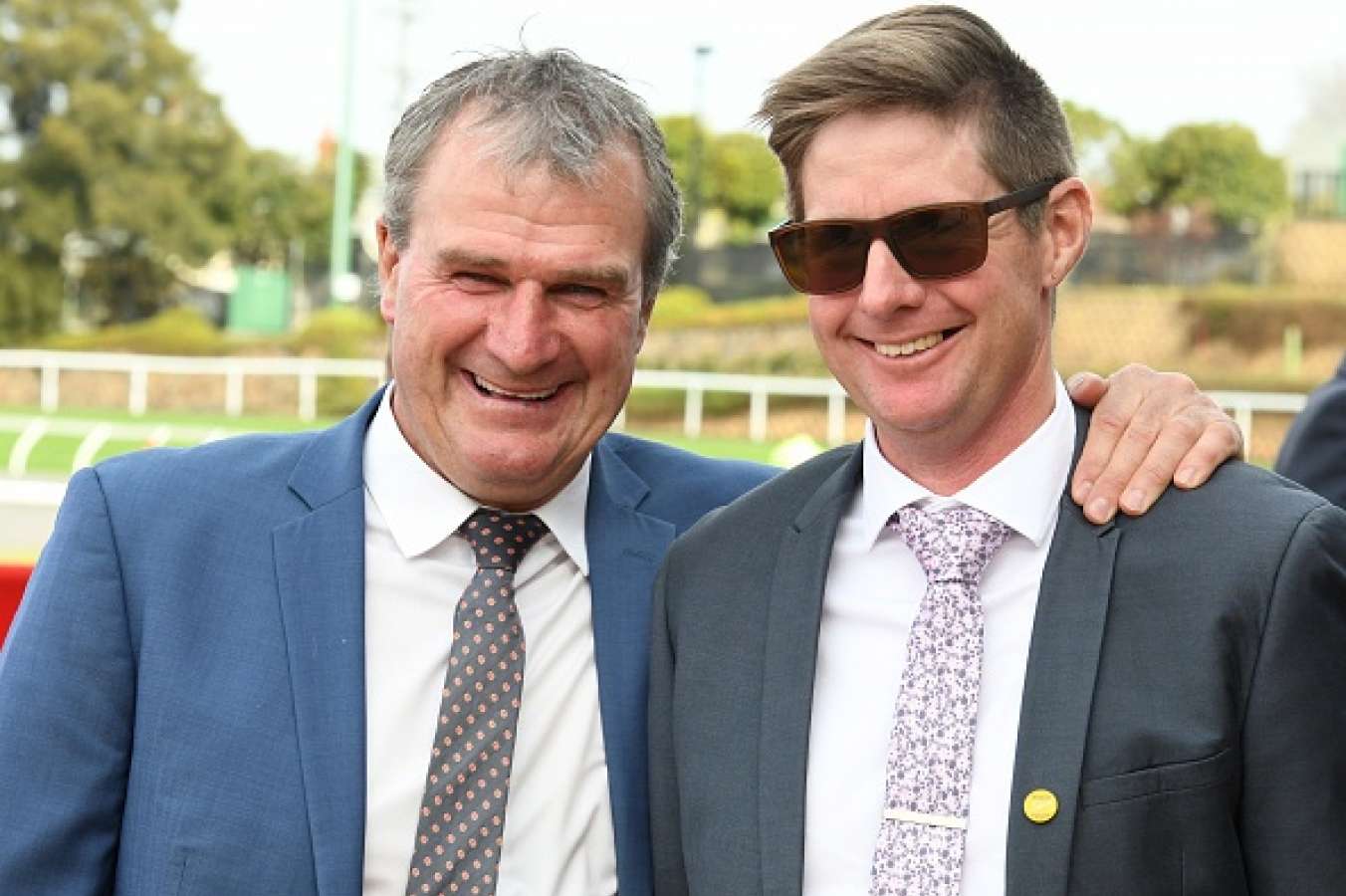 Carol Altmann – The Terrier
This morning's (Wed 30/1) raids and arrests at the Warrnambool and Ballarat stables of racehorse trainer Darren Weir are yet another dramatic chapter in what has been a career studded with illegal activity by Mr Weir and his Warrnambool foreman, Jarrod McLean, who is also a trainer.
It is important to note that, at the time of writing, no charges have yet been laid against the three men still being questioned, including Mr Weir, and an unnamed 38-year-old man from Yangery, and a 26-year-old from Warrnambool.
Police, however, are investigating all three in relation to "sporting integrity matters including obtain financial advantage by deception, engaging in conduct that corrupts or would corrupt a betting outcome of event or event contingency, use of corrupt conduct information for betting purposes, and attempt to commit indictable offence namely obtain financial advantage by deception.
"A number of items including a firearm and what is believed to be a conducted energy device were also seized from the properties," the police statement says.
Deception, corruption and animal welfare abuses: this is serious stuff.
The arrests come just two days after Mr McLean ended a six-week suspension for lying to racing officials about where his horse, Trap for Fools, had been stabled the night before a race at Caulfield on October 20 last year.
The fact Mr McLean felt able to lie to racing officials just five months after Victorian trainer Robert Smerdon was wiped out for life through the biggest doping scandal in Australian racing history, known as the Aquanita scandal, indicated an enormous arrogance, and a willingness to take risks.
Now Mr Weir and Mr McLean are again in the spotlight –  for all the wrong reasons.
As one journalist close to the action said to me late last year, racing stewards have been watching Mr Weir and Mr McLean like hawks.
This close attention has been driven by two factors: phenomenal success and a history of previous, illegal, activities as defined under racing rules.
Here is the list so far:
Mr Weir: 

Sept 2018: Fined $5000 after providing false "jump out" information about seven horses. "Jump outs" are trials that can lead to a horse being given a permit to start in a listed race.

Sept 2017: Pleaded guilty after Air Guitar, a three-year-old colt, tests positive for phenylbutazone and oxyphenbutazone (non-steroidal anti-inflammatories) after a swab at the Burrumbeet racecourse where the horse was running in a 'jump out' for the purpose of gaining a permit to start. The guilty plea set the maximum fine at $5000. Fined $2500.

March 2016: Stripped of race win, but not charged, after his horse, Signoff, tested positive to anti-inflammatory drug ibuprofen after the Lord Stakes at Caulfield on Boxing Day 2015.

May 2013: Fined $7000 after a diuretic was found in Doing Our Best at the Ballarat races in February 2013.

Nov 2013: Fined $2000 after claiming his horse, Platelet, was stabled at Ballarat instead of Warrnambool before the $1 million VRC Sprint Classic. The horse was scratched from the race.

April 2011: Fined $500 for using abusive language against a female trackwork supervisor at Ballarat racecourse.

Nov 2009: Fined $1500 stewards found his horse Lethal Gal had been taken to another stable prior to racing at Ballarat. The horse was also scratched.

Feb 2008: Fined $15,000 after pleading guilty to charges arising from his horse, Grey Jeune, recording an elevated TCO2 level at the Murtoa races.

May 2006: Major inquiry into the scratching of 4/1 favourite Glebe Run from the Warrnambool May Race Carnival after tubing equipment was found on Mr McLean's property where the horse, among others owned by Mr Weir, had been stabled before the race meeting. After Mr McLean changed his evidence to the inquiry, Mr Weir was not charged, but officials castigated Mr Weir for not telling the truth and being part of a "ridiculous and half-baked plan". Mr McLean was fined $7500 (see below). The scratching cost Mr Weir the chance of winning a new Mercedes for having four winners at the May Carnival. He won the car in

Sept 2003: Suspended for three months after "tubing" maiden galloper, Kinther King, on the way to the Murtoa races. Tubing involves giving a horse a dose of bicarb soda via a long tube through the mouth, into the stomach. In the industry it is called also called a "milkshake".

Sept 2002:  Fined $1000 at the Manangatang races for having equipment in his possession that could be used for tubing.

January 2001: Suspended for eight weeks after giving false evidence to an inquiry into the scratching of his horse, Amanda Huggenkiss, at Warrnamabool in January 2001. A racetrack detective saw Mr Weir remove the horse from the stalls 90 minutes before its race and take it into his float, emerging 13 minutes later. Mr Weir was also fined $1000 for having a needle in his possession and removing the horse from the saddling paddock.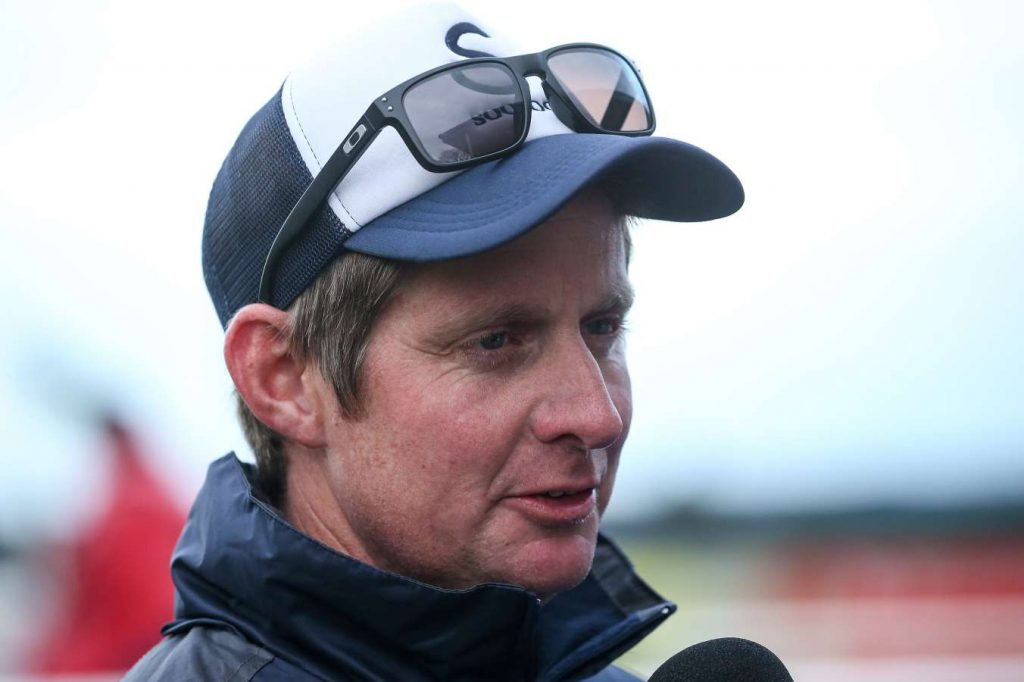 Mr McLean:
Dec 2018: suspended for six weeks for lying to officials about the stabling of Trap for Fools.
Sept 2017:  fined a total of $13,000 after pleading guilty to three charges of illegal medical treatments for his horse, Wee Frankie, involving corticosteroid injections before a race in Sandown and also in Warrnambool, and for failing to record the treatments.
Dec 2013:  banned for six months after his horse, Prymslea, was found to have an elevated carbon dioxide (TCO2) level when competing at Mildura. He pleaded guilty, but could not give an explanation. Also fined $2000 for failing to keep records for a year of any treatments administered to horses under his care.
A steward visited the stables on race day and noticed blood in the nostril of Prymslea, which lead officials to conclude the horse had been given a large dose of bicarbonate soda probably by stomach tubing via the nose that morning.
"It is the inevitable conclusion that this was done by Mr McLean for the purposes of enhancing the horse's performance in the race later that day," the officials said.
The judge presiding over the hearing described the incident as: "A serious and highly culpable example of substance administration by someone with a relevant prior conviction."
March 2010:  pleaded guilty and fined $1000 after his horse, Taste Test, tested positive for phenylbutazone and oxyphenbutazone at Colac on 21 December 2009.
July 2008:  fined $8000 and given a suspended sentence (28-day licence ban) after his horse, Jerrymac, had an elevated TCO2 level from a sample taken prior to a race in Warrnambool.
May 2006: fined $7500 on two charges of giving false evidence to the long-running inquiry into the scratching of Mr Weir's horse, 4/1 favourite Glebe Run, from the Warrnambool May Race Carnival after tubing equipment was found on Mr McLean's property. The horse, among others owned by Mr Weir that were running, had been stabled at the Yangary property before the race.
As to whether these lists are added to with even more serious offences remains to be seen. The Victorian Crimes Act was recently altered to include racing-related activities, resulting in much heavier penalties, including jail terms.