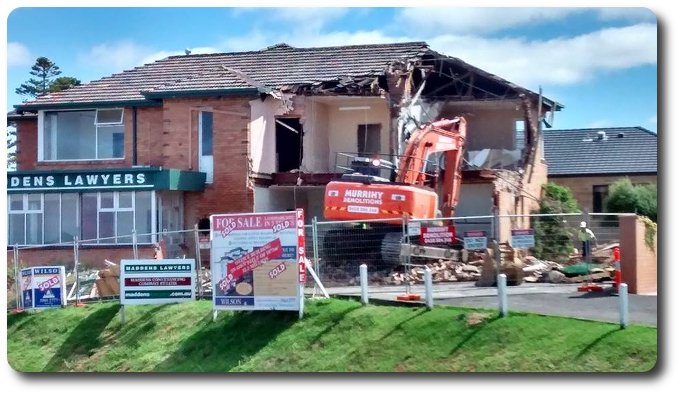 OPINION – Carol Altmann
* A warning, this piece includes a graphic photo from the Levys Point rendering plant which some readers may find distressing.
Next year is shaping up as a defining one for the long-term future of Warrnambool and its residents, with three major projects that will change the landscape for decades to come.
The first is the proposed 34m-high milk processing plant and an adjacent 29m-tall cold store that will both operate 24-hours a day, seven-days a week in Scott St, Merrivale.
The second is a $3 million upgrade of the rendering plant at Levys Point that sits adjacent to the Merri River wetlands and the Warrnambool-Port Fairy rail trail.
And the third is a nine-level apartment and penthouse complex to replace the former Madden's building on a prime site overlooking Merri/Gilles streets.
All three projects are linked to one of the most successful businesses and businessmen in Warrnambool: Midfield Meats and its founder, Colin McKenna, who, understandably, are always looking for opportunities to expand and build upon their already multi-million dollar status. There is nothing wrong with that.
The problem, however, is that the consequences of such expansions on the rest of us – the little people and our city – can be significant and irreversible.
As such, we have one chance to get it right, lest it all go so horribly wrong, and this is where we look to our civic leaders to act in the best interests of us all.
So far, however, most of the Warrnambool City Council and its elected members have appeared reluctant to rigorously press, probe and challenge the merits of all three projects put forward by one of Warrnambool's most high-profile businesses, as if any "progress" is good progress.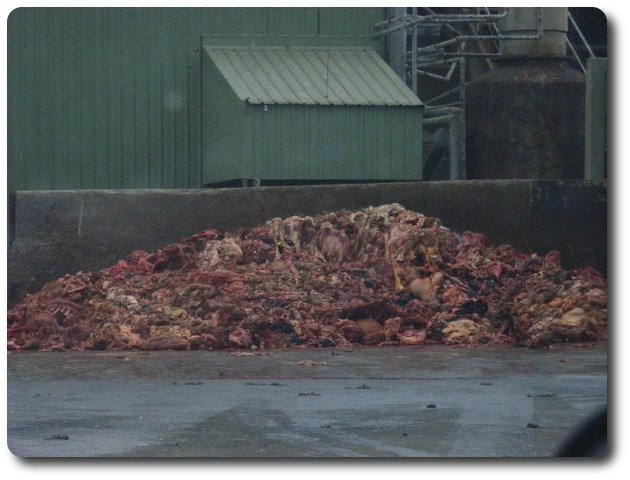 Let's start with the rendering plant at Levy's Point, which was built in the 1970s at a time when the area was considered way out of town and nobody gave much thought to the environment.
In 2014, both of these things have changed dramatically.
We now care that a rendering plant is right next door to a beautiful wetlands and not only is it no longer isolated, but the Port Fairy-Warrnambool rail trail passes by its front door.
I had been warned that if you cycled along the rail trail, you could be confronted with the clawing stench and shocking sight of dismembered animal parts pushed into a meat mountain, but I didn't quite believe it.
But yes, it is true and I can't begin to imagine what tourists must think when they stumble across this sensory assault. The residents of nearby Merrivale, of course, have been living with the stench for years.
It is not the fault of Midfield Meats that they have inherited this location, but its application for new works at the plant provides a rare opportunity to strongly argue that it is time to relocate.
This is exactly what the Merri Wetlands Protection Group – a five member, volunteer based group – will argue when it presents its case to VCAT in April.
The majority of our councillors – Crs Ermacora, Hulin, Sycopoulis and Kelson – actually agree with them, but the final position taken when two of these councillors were absent saw the vote of Crs Neoh, Gaston and Askew turn opposition into support. Go figure.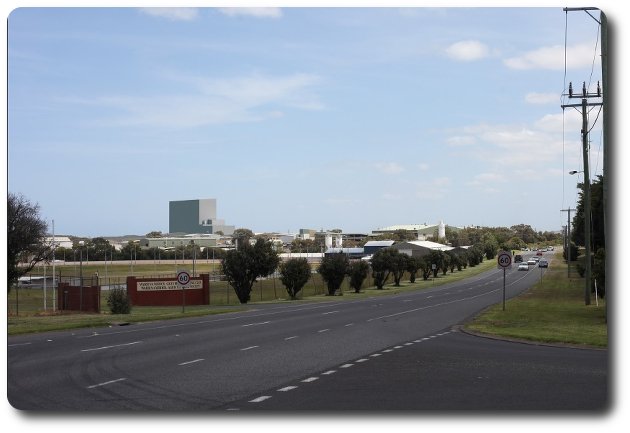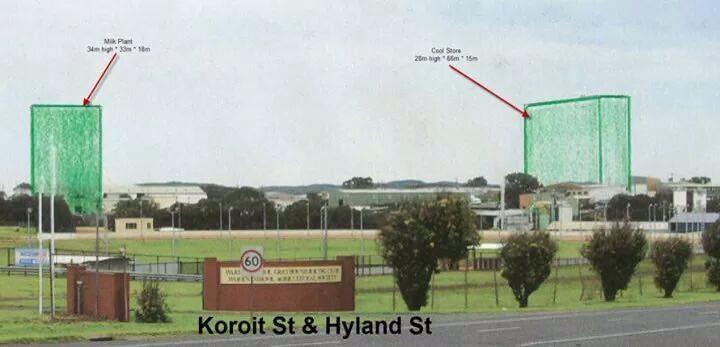 Then there is the proposed milk processing plant and cold store that will tower over the inner industrial estate and create a whole new set of issues for the people of Merrivale while adding a 10-storey and a nine-storey shed to the skyline.
In a complex set of transactions involving state and local government, the council has bent over backwards to accommodate the Midfield plans by selling them part of its depot land, yet CEO Bruce Anson said recently he had no idea the site was intended for a milk powder factory until shortly before settlement.
So again it has been left to the little people, like the We Love Merrivale group, to stand up and challenge the idea of a factory being built so close to their homes, because regardless of the assurances given about dust emissions and noise, they are the ones who will have to live with it in their backyard.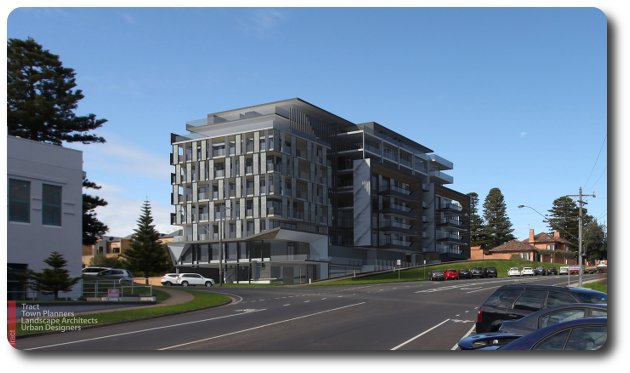 And lastly we have the nine-storey Warrnambool Apartments project that will dominate the end of Merri and Gilles streets.
This complex will replace a 1940s art-deco building that had been recommended for heritage protection, but was rejected by the council, allowing its recent demolition. (Ironically, the council is now seeking a heritage overlay on the house next door, which was built at the same time, by the same builder.)
Irrespective of what you think of the design – personally, I think it is more suited to Melbourne's Docklands than Gilles St – the sheer height of the building at almost 30 metres is at odds with the council's planning guidelines for the area that say buildings should be no more than 7.5m (in one section) and 10.5m (in another).
As Julie Eagles from the Warrnambool Planning and Heritage Group said so succinctly at a recent on-site briefing for objectors, "given the council's own guidelines, what are we even doing here?"
What, indeed.
2015 is shaping up as a defining year for both our city, its leadership and grassroots activism – watch this space.