A $30,000 corporate sign installed at Lyndoch last year without a permit has now been officially denied a permit.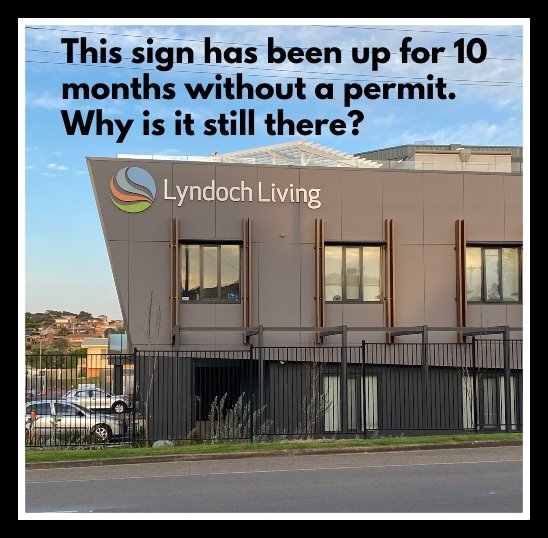 You have to fork out for a parking fine, but an illegal sign passes through without penalty. Welcome to the world of double standards.
Illegal parking on Scoborio Reserve by Lyndoch Living is turning the public land into a mud bath, and it may become semi-permanent.