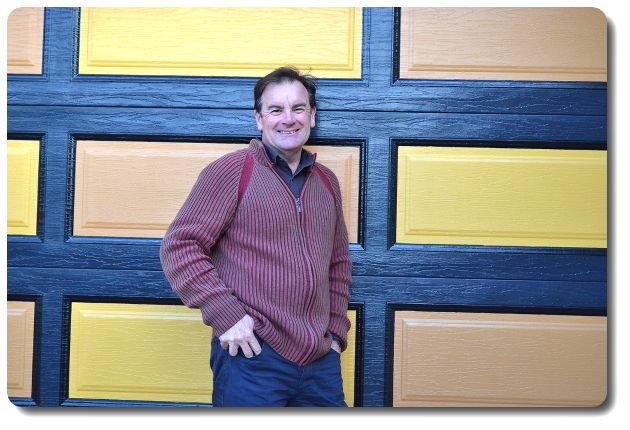 ARCHIVED
We are delighted to welcome a new monthly columnist, architect CLINTON KRAUSE, who previously worked in Daylesford before relocating his business to Warrnambool. Clinton will explore the mid-century architecture that gives our city so much character, but about which most of us know very little…
A casual Sunday drive around the suburban streets of Warrnambool will often lead to the discovery of one of our best kept secrets: our city is endowed with a wonderful collection of intact, mid- century (1950s-60s) residential architecture.
Often complemented with matching landscape and décor, these unique houses are still much loved by their owners and provide an enticing glimpse into an exciting era of architectural optimism and innovation.
I intend to explore the story behind some of these homes – including my own – as part of my new monthly column with Bluestone Magazine.
With all things Retro back in vogue, the 'Old-Modern' houses of the late 50's / early 60's are enjoying the renewed attention of a whole fresh crop of designers, owners and 'movers and shakers'.
So where did the distinctive styling of these homes come from?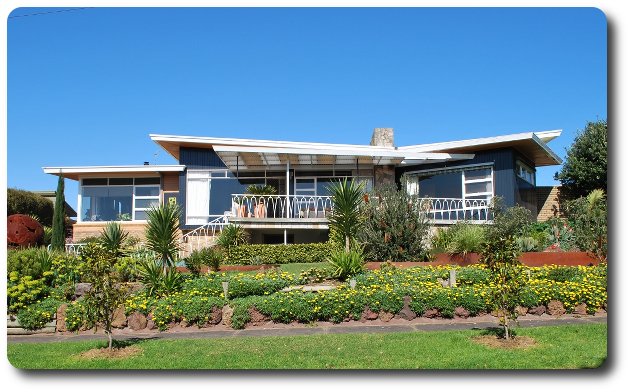 The cutting edge prototypes for the modern mid-century family home originated in post-war America, arising from the need to house the growing populations attracted to the job opportunities and climate of the beautiful west coast.
Talented architects and designers fleeing war-ravaged Europe made their way to California to resume business and, together with the catalyst of the upwardly mobile avant garde, an explosion of creative innovation spread rapidly out across the country.
Eventually ripples of this new design movement found their way to our shores where daring architects, builders and owners began experimenting with entirely new interpretations of the beloved family home.
The priorities for the modern home of this time departed radically from the status quo of English bungalows and triple-fronted brick veneers.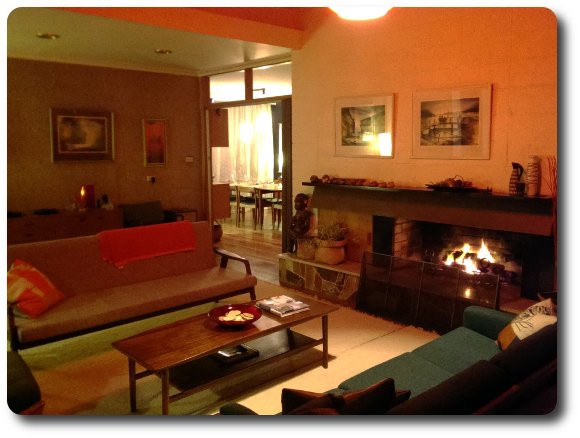 Relaxation of social standards meant that internal spaces became increasingly more informal. Open planning dissolved the boundaries between dining, living and kitchen areas. Huge expanses of glazing opened up the views, natural light and solar warmth, and often took in garden vistas, creating a visual flow between inside and out.
These new kids on the block announced their bravura with bright 'pop' colour schemes, a mash up of exterior claddings and cocky rooflines that jutted into the air and hovered impossibly above the ground.
Striped timber lining boards, op-art garage doors and expanses of crazy "crazy paving" all competed for the attention of the casual onlooker.
Furnishing the interiors of these sculptural show-offs also demanded special attention: Grandma's heavy Victorian heirloom sideboard was just not going to cut it…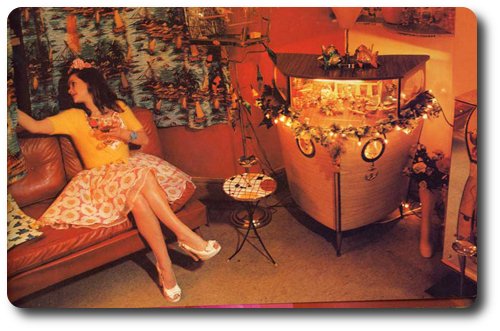 In response, many mid-century homes incorporated ingenious designs for storing the detritus of the modern consumer (a bit like the architectural equivalent of an SUV).
Feature walls not only provided warmth to the décor and screening for privacy, but often concealed a multitude of storage nooks and crannies to house cocktail bars, entertainment systems, glassware and even seating.
An added benefit was that furniture did not dominate or diminish the sculptural interiors and the clean open spaces ensured that all attention was focussed on the garden outlooks, the abundant natural light and the carefully selected and placed groovy furniture.
The architects of this era brought affordable and innovative good design to the masses. Over the coming months, local examples of this unique era in architecture will be explored and celebrated in recognition of an important and unique period of Warrnambool's built heritage.
Clinton
A bit more about Clinton: Graduated Deakin Uni 1985 ( hons). Practiced in Geelong , Melbourne and Daylesford. Specialising in residential work with 20 years of service in Daylesford and surround. You can find him on the web here.