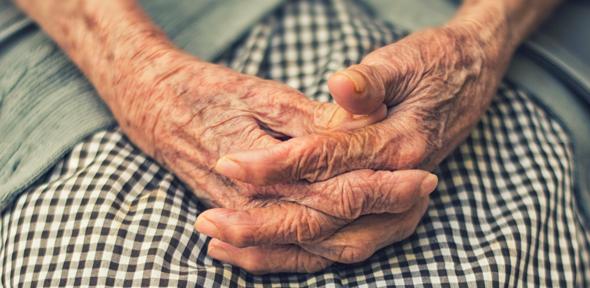 Carol Altmann – The Terrier
This past week has seen two extremely serious issues arise at Lyndoch Living aged care in the face of the Covid-19 pandemic and yet the response from the board is a wall of silence.
First, Lyndoch only issued masks to all of its staff yesterday: 12 days after the Federal health minister declared masks mandatory for staff in all aged care homes in Victoria.
Second, Lyndoch allowed two people from Melbourne into its facility last Thursday and Friday, despite that city being in full lockdown and a declaration from the Victorian Chief Health Officer that, as of last Wednesday night, tightened access to aged care homes even further.
(https://www.dhhs.vic.gov.au/visiting-care-facilities-covid-…)
I asked the board members – chair and MPower CEO Kerry Nelson, hairdresser and W'bool City Councillor Sue Cassidy, accountant Kane Grant from Sinclair & Wilson, retired academic Rob Wallis, nursing academics Suzanne Coulson and Lorraine Mielnik, agriculturalist Ron Page, WCC manager Andrew Paton and real estate agent Percy Eccles – if they were concerned and if they intended to investigate.
Silence.
Not a single word.
I am not sure who the board represents, but it is clearly not the community.

We have not been given any explanation, or had any response to these concerns, from the CEO, the chair, or the board.

Lyndoch is community owned in theory, but it might as well be owned by Bupa.
Fortunately there are still people who will speak up for us and the most vulnerable people in our community in the face of this devastating pandemic.
South-west Victoria Upper House MP Bev McArthur said by email last night that she was "alarmed" by the allegations around people from Melbourne entering Lyndoch and would be investigating the matter further.
"There is no question that aged care facilities should have bulletproof infection control strategies, and we already have seen the tragic consequences of failures in this area," she said.
"I will certainly contact the senior management of Lyndoch Living to ask for explanation of this apparent incident, and reassurance that proper controls are in place to protect vulnerable residents and indeed the whole local community."
Local MP Roma Britnell was less direct. She suggested concerns about any breaches of the restrictions could be forwarded to the police.
As of today, Victoria is moving toward compulsory masks in public and even tighter restrictions on social contact and travel.
In this climate, I cannot understand why any aged care facility would be taking any risks unless it was absolutely unavoidable.
What is Lyndoch's reasoning for its actions of the past week?
As it sits, we – the broader community – still have no answers to that question.