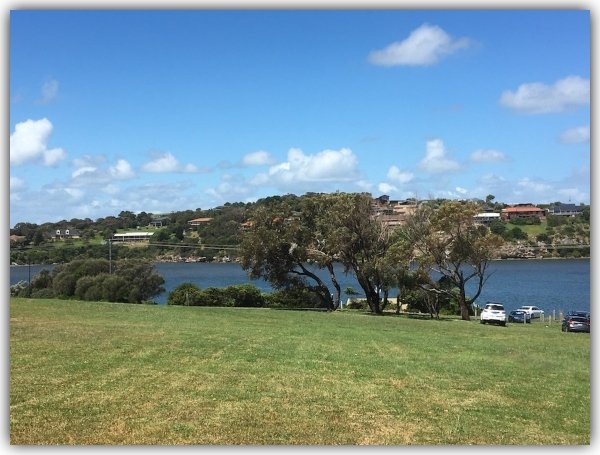 Carol Altmann – The Terrier
My team of trusty terriers tell me Lyndoch Living is stitching up a deal with the Warrnambool City Council to take over a piece of prime public land: the Scoborio Reserve on the Hopkins River.
Scoborio Reserve sits off Hopkins-Otway Road between Lyndoch and Proudfoot's Boathouse, part of the Peek Whurrong lands, and covers almost 3 ha of prime waterfront real estate.
This is public space.
As we know, Lyndoch Living is in the throes of rolling out a $100 million masterplan over the next eight years, but there has been no mention publicly – so far – of Scoborio Reserve being a part of the mega expansion.
The elected councillors have also not had any recent briefings about the proposal.
Despite this, I have now had three good sources tell me that, behind the scenes, discussions between Lyndoch Living, the WCC officers and Mayor Herbert are well advanced and that a formal proposal is being put together.
Cr Sue Cassidy is on the Lyndoch board, so I can only assume that she would also be well across any Lyndoch plans to expand into public space.
The council's City Growth Manager Andrew Paton is also on the Lyndoch board.
The official line from the council today is that "council has not received any formal request from Lyndoch Living in relation to acquiring any part of Scoborio Reserve".
Read that sentence very carefully.
"Any formal request" does not rule it out. It just means that it is not in writing, yet.
In fact what happens these days with so many council decisions is that deals are all stitched up behind closed doors and we, the public, are left to play catch up.
Instead of being included in the process from the start, we are left to fight it at the end.
There are six things that make me think this Lyndoch deal is real:
the sudden desire by the WCC to formally name the unnamed road that services the Scoborio Reserve. This could be a coincidence, of course;

the council also saying it received a suggestion (from who?) that the road be named after George Rolfe, who once owned the Lyndoch land;

suggestions that Lyndoch has been interested in building a childcare centre next door to the aged care home;

that this centre would be run by a private operator;

Cr Herbert's belief that the council should not be in the business of running childcare centres and they should be privatised;

that the council is now in the business of trying to sell off public spaces: just ask the good people of Swan St, who this year had to put up a fight to save their patch of green space.
The word "public" is fast losing its meaning in Warrnambool.
This is public land. It is a reserve. It should not be for sale, "gifted", or given away for virtually nothing.
We are watching.
If you would like to support the work of The Terrier, please consider throwing something in the tip jar.