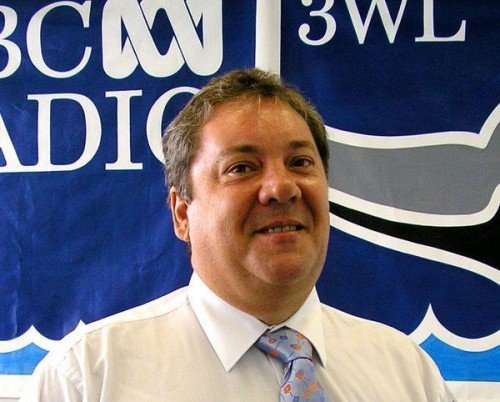 Analysis – Carol Altmann
As anyone who has ever been hired on a contract knows, there is no guarantee you won't have to compete for your job when that contract ends: except if you happen to be the Chief Executive Officer of the Warrnambool City Council.
As was announced by way of a public notice yesterday (15/8/15) CEO Bruce Anson is set to be reappointed for a third consecutive term on a salary package close to $300,000, although this time it will be for three years from January 2016 rather than the usual four, taking him up to 2019.
All up, Mr Anson will have been CEO for 11 years and employed by the council in various capacities for more than 20 years.
Since Mr Anson took up the CEO's position in 2008, it has never have been advertised.
While some might argue this gives a council stability, others, like Bluestone, would argue it also stifles any chance of bringing fresh thinking into the council's top job and ensuring that the city still has the best person in that powerful role.
Mr Anson might well be that person, but surely Warrnambool deserves to be able to throw open the doors and see what other talent might be out there, while also, of course, encouraging Mr Anson to apply.
This happens all the time at the most senior levels of the public service, and at the top level of the higher education sector, so why isn't it happening here?
The answer is astonishing.
By law, a council can choose to either reappoint its CEO, or re-advertise the position: these two options are always on the table every time a CEO's contract comes up for renewal.
But Bluestone has learned that the highly secretive review committee that oversees the assessment of the CEO's performance and recommends what should happen at the end of each contract, has categorically ruled out advertising as an option.
In fact, Bluestone has learned, the performance development review committee says to expect Mr Anson to apply for his own job is an implausible scenario.
The committee also believes that advertising the role would be "a very remote and unlikely possibility" and the only way it could happen is if the council no longer wanted Mr Anson to be in the role.
In other words, under this system, Mr Anson could have a job for life, as long as he wants it.
That is some rare air in today's world.
The majority of the review committee – made up of Mayor Michael Neoh, Cr Jacinta Ermacora and Cr Kylie Gaston, with Rod Coutts as the independent chair – justifies this approach because, despite what the law says, councils apparently do this all the time: only advertise the CEO's role if the CEO is leaving.
Maybe they do, but that doesn't make it right.
Ballarat City Council has this month been grappling with the very same issue, with up to four of the nine councillors in favour of making sure CEO Anthony Schink's position was advertised.
It wasn't, and a majority of councillors (although we don't know how much of a majority) recently voted to sign on Mr Schink on for another three years.
With the way the numbers currently fall at the Warrnambool City Council, the recommendation to reappoint Mr Anson for another three years on around $300,000 a year will also be passed by a narrow majority of 4/3.
It's great work, if you can get it.