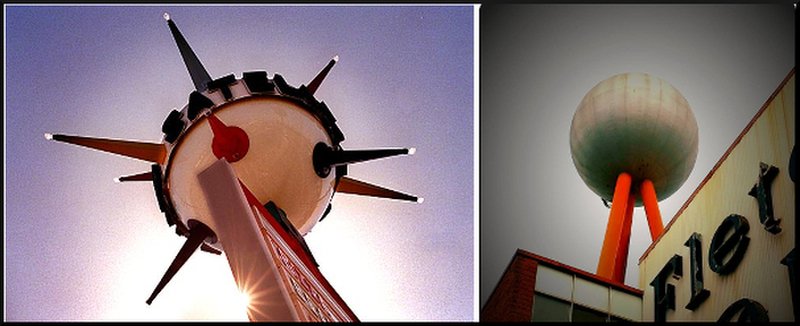 ARCHIVED
Bluestone columnist and architect CLINTON KRAUSE previously worked in Daylesford before relocating his business to Warrnambool. Clinton explores the architectural styles that gives our region so much character.
Anyone who remembers  the futuristic buildings depicted in the 'Jetsons ' cartoons of the late 60's would be familiar with  'Googie' style.
Emerging in the early 50's and burning incandescently for just over a decade, this spacey, heroic and showy architecture epitomised post-war American optimism for the future and its inevitable destiny as the pinnacle of human civilisation.
The term 'Googie'  is alleged to have originated back in the late 1940's when renowned architect John Lautner designed the groundbreaking 'Googie's' coffee shop in Los Angeles – affectionately referencing the nickname of the client's wife.
The name became the moniker for a whole trend in design that embraced the ideals of the time around space travel, the automotive industry and America's future: and we can find examples of it here in the south-west.
The building style was particularly suited to the new roadside architecture of fast food shops , roadhouses, shopping malls and bowling alleys. Gobsmacking rooflines, eyepopping colours and garish symbols all vied for the motorist's attention along the sleek freeways that sprung up across the country.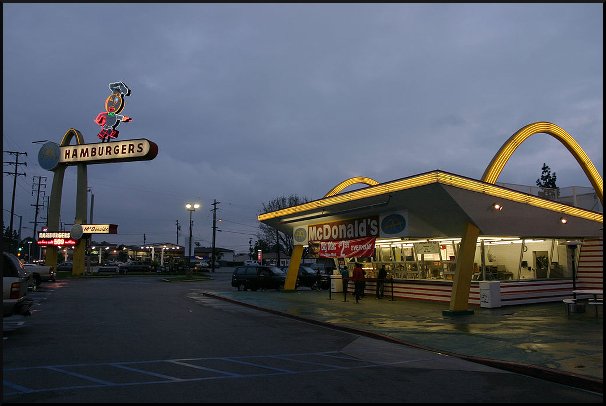 Favourite motifs were adopted and applied over and over again – the atomic symbol, the starburst, amoeba and boomerang, domes, saucers and sweeping geometric rooflines and cantilevers.
This exciting architectural trend was explored in Australia and is evident in many structures around Warrnambool, including the Pronto's building on Raglan Parade, which was designed as a car showroom by Tag Walter.

Another example is the iconic Turn In Motel sign that dominated the eastern entrance to Warrnambool when the highway passed by the motel's front door (it has since been diverted).
And even our beloved Fletcher Jones silver ball pays homage to the era.

These structures all derive from the Googie aesthetic and often delight in giving  a  'cheeky thumbs' up to the "Establíshment".
Indeed the style was derided by many architects of the time for being  frivolous, common and lacking in any serious philosophical basis.
The end of the 60's saw the loss of America's innocence with the assassination of two Presidents, the debacle of the Vietnam war, and the baby boomers rebellion against the principles of the older generation.
Googie suddenly began to look slightly jaded, comical and irrelevant. Many of the best examples of the style were demolished, butchered or 'made over' as developers rejected the high maintenance costs of preserving these monuments to a Utopian idyll.
As with all architectural misfits, these buildings represent a unique moment in our cultural history and need to be cherished and celebrated for their uniqueness amidst the current sea of prevailing design mediocrity.