By Carol Altmann
There is a small irony in the fact that one of the earliest motels built in Warrnambool to accommodate motorists will be bulldozed to make way for a car yard.
The Caravilla motel, now known as the Southern Right Motor Inn, was one of several ultra-modern motels to spring up on the eastern entrance to Warrnambool during the late 1950s and early 60s to cater for a generation of post-war holidaymakers on the move.
Now, with the imminent demise of the Caravilla, the Turn-In Motel further along Raglan Parade will be the only Warrnambool motel from the 1950s that is still standing.
The motel site has been bought by the Clinton Baulch Motor Group to expand its presence with a new car yard and showroom, with the property keys to be handed over in March next year.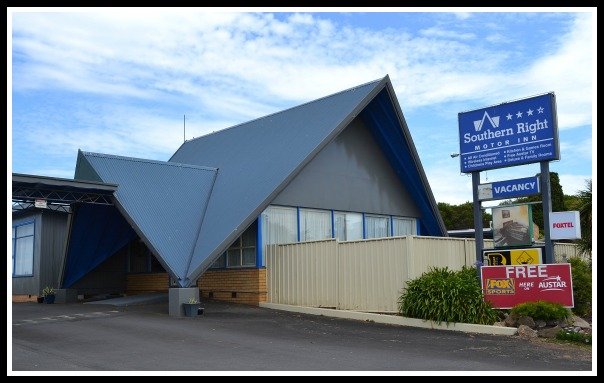 While the budget motel has no doubt seen better days, its demolition has a particular poignancy for Jenni DeGrandi, the daughter of draftsman Don Hunt who designed the building.
"It's very sad for me to see that it's going," Jenni told Bluestone.
"As old as it is, I think it is still cheap accommodation for people on a budget holiday (and ) it's just another piece of Warrnambool's history going, sadly."
Don Hunt was part of the well-known architectural firm run by 'Tag' Walter and Bruce Auty whose mid-century modern designs are now gaining a new appreciation across Warrnambool and other parts of the south-west.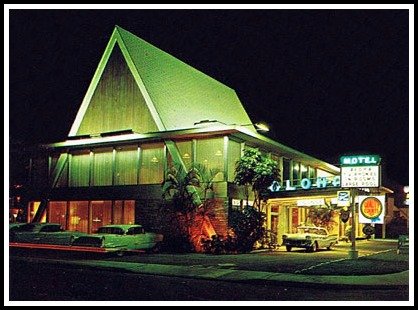 The Caravilla's reception had a distinctive 'Dutch-hat' design with a steeply pitched roofline, while the motel's 'wings' included the signature crazy paving decorative stone that typifies buildings of the era.
As Bluestone columnist Clinton Krause has written previously, it was a period heavily influenced by trends in the United States where energetic and creative designers were busting out of the stuffy confines of traditional architecture to reflect an age of space travel, relaxed home entertaining and the automobile.
This influence can be seen in the Caravilla, which has similar lines to the now defunct and demolished Aloha Motel in Miami, Florida.
English  couple Andrew and Mary McKenzie bought the Southern Right Motor Inn just on 11 years ago, three years after it had been reinstated as a motel after serving for many years as student accommodation (Ethel Mitchell House) for the Warrnambool Institute of Advanced Education and later Deakin University.
"We had been to Warrnambool a couple of times and decided we wanted to move here, so Mary started looking for budget motels and we found this on the internet," Andrew explains.
"We've had 10 good years and most people in motels only last five, so we have done pretty well," he says.
Unlike the Turn In Motel, the majority of the original fittings and features of the Caravilla are long gone, replaced during several makeovers up until the 1980s.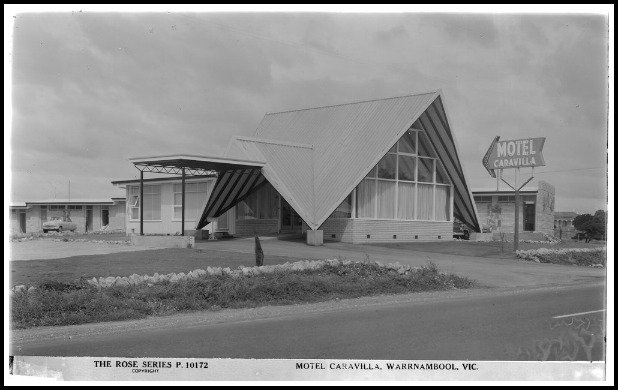 As a budget motel, however, it has attracted a steady clientele.
"There are a lot of people who either don't want to or can't afford $150-plus a night, so it has been great for them. Each year we have had it, apart from one or two years, it has got better and better," Andrew says.
The Caravilla/Ethel Mitchell House/Southern Right Motor Inn will close in February in preparation for the March handover.
In the meantime, another of Don Hunt's buildings – a residence at 60 Jukes St, Warrnambool that was built in 1959 – has recently been given local heritage protection.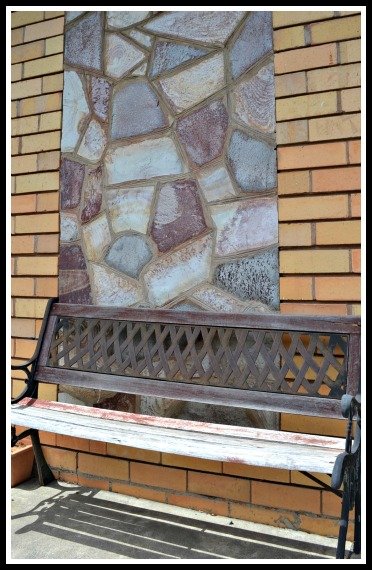 Deep into the cellars of KM Lynch
Time stands still in Reicha's store, Terang
W'bool losing its character, brick by brick
Turning in to the Turn In Motel