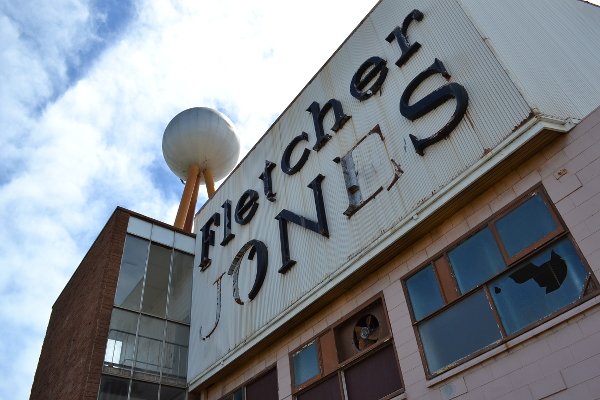 Analysis – Carol Altmann
It is supremely ironic that so much time and effort is being devoted to reviving the flagging Flagstaff Hill Maritime Museum, when a critical slice of our authentic history is being left to rot.
Unlike Flagstaff Hill, which was built in the 1970s as a pseudo-colonial tourist attraction popular in that era, the Fletcher Jones factory, silver ball water tower and spectacular gardens have occupied a special place in the hearts and minds of the people of Warrnambool for almost 70 years.
Sir Fletcher Jones was one of our greatest philanthropists and Pleasant Hill was his special gift to the city; a gift that, I am certain, he thought would remain in perpetuity.
But if he were alive to see the site today, his heart would break.
That's because Pleasant Hill is being 'preserved' in the way that Warrnambool seems to do best: coat a run-down heritage property with complex planning conditions, wait for a cashed-up developer to buy the site and then watch as they slowly go broke – or lose interest – because of these same conditions, and, in the final act, see the neglected site bulldozed or burnt down in a mysterious fire.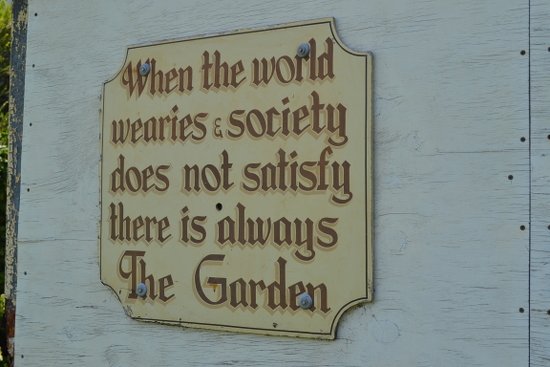 We have seen this happen in recent years with the Criterion Hotel, the Grand Hotel, and the ill-fated cottage at 94 Merri St*, yet we still haven't learnt that the only way to save our icons is to work together: for government bodies (including Heritage Victoria and the Warrnambool City Council), developers and the community to have a clear vision of what should happen with a site as precious as Pleasant Hill and to be prepared to share the cost of its preservation to make sure that it is, in fact, preserved.
And Pleasant Hill is precious because, unlike Flagstaff Hill, the Fletcher Jones story is our story.
As much as we would like to claim the sea-shanty tales captured in Flagstaff Hill as our own, Warrnambool was primarily a place of industry, farming and commerce.
The whaling story belongs to Portland and Port Fairy. The Loch Ard Gorge story belongs to Port Campbell and the entire shipwreck mythology is one that has been built around ships that, for the most part, were passing by Warrnambool on their way to somewhere else.
Hence we don't have locals sharing tales of their sea-faring great grandfathers, but instead we talk about the Woollen Mill, Swintons, Crammond and Dicksons, Nestles, the cordial makers, millers and brewers, the dairy farmers, potato growers, butchers, bakers and bullock drivers and, of course, Fletcher Jones.
This is why there is a disconnect between Flagstaff Hill and the local community who, it seems, have stopped visiting or who don't visit nearly enough.
And tourist numbers are also falling. I suspect one problem is that reconstructed, theme-park style villages have lost their lustre, despite the valiant efforts of the many volunteers involved.
In the face of fading popularity, a review is being held into the future of Flagstaff Hill, with warnings that it could cost between $13-15 million to redevelop.
I have a better idea: close it down.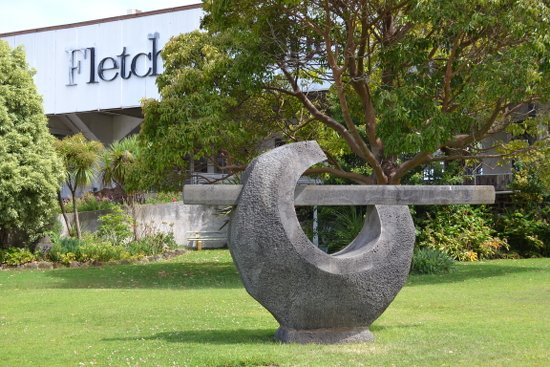 The cold-shower moment is to accept that Flagstaff Hill has had its day and will only continue to chew up funds as it recreates itself to fit changing tourism tastes.
The site could be returned to open space and the $13-15 million directed toward restoring and preserving Pleasant Hill, but as what? The suggestions so far include – god forbid – more housing, retail, offices, or even an aged care facility. How boring.
What about this: transform Pleasant Hill into a combined Warrnambool Art Gallery and Museum. Given FJ's support for the arts, it is a perfect fit.
The already-squeezed art gallery in Timor St could be relocated and stretch out, including into the gardens that would become an outdoor sculpture park.
The best of the Flagstaff Hill collection could be housed in the museum, which would also include a tribute to Fletcher Jones and artefacts from the factory (much of which, unbelievably, ended up in skip bins before being retrieved by art students).
The Tourist Information Centre would fit nicely, and the 'Round Room' – once part of the FJ canteen – would be perfect as a restaurant/cafe called Fletcher's. The silver ball can just remain the silver ball: restored and shining.
There is more than ample – and completely unused – parking in the Raglan Parade median strip and a pedestrian overpass would solve the issue of crossing a busy highway.
It will take money, it will take vision and it will take commitment, but in 20 years time, which do you think will have the more enduring appeal: a "recreated" maritime village where people are strolling around in gingham caps and hooped dresses, or a dynamic art gallery and museum housed in one of our most iconic buildings?
We don't need a crystal ball to predict the outcome: just a silver one.
*The Warrnambool Planning and Heritage Group wrote a report 18 months ago that warned Fletcher Jones faces the same fate as 94 Merri St, which was right across the road from Flagstaff Hill, unless action was taken now. The Warrnambool City Council's response to the group's 15 recommendations was tabled at its meeting last Monday: see pp 181-185 of agenda 9/12/13.  Or you can see a summary here.