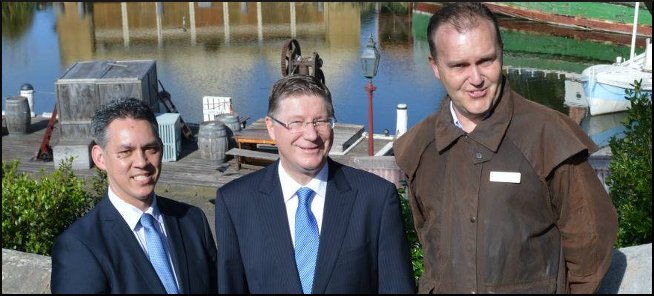 OPINION – Carol Altmann
The exposure of senior Warrnambool City Council manager Peter Abbott as the author of anonymous comments to the local newspaper attacking some councillors has revealed a toxic culture developing within its walls.
The local newspaper has today named Mr Abbott, who is the head of the council's tourism services and manager of the Flagstaff Hill Maritime Village, as the author of a string of comments to its online forum in which he regularly targeted Crs Peter Hulin and Brian Kelson while hiding behind a pseudonym.
This is not the actions of some junior staff member, over-excited by the opportunities of social media to air his spleen anonymously.
It is the actions of an experienced, highly-paid council manager who has set out to systemically discredit two of the people elected to represent ratepayers.
Mr Abbott cannot claim to have had a single rush of blood to the head.
Instead, he has carefully differentiated between commenting under his real name and making up a string of names such as Robinhood, Trash and Smallman to accuse Cr Kelson, in particular, of making false claims, getting his facts wrong, and failing to attend meetings.
These are highly personal attacks, designed to diminish the public's view of elected members that – as representatives of the people – Mr Abbott is paid to serve.
If he was a senior public servant within the state or federal government making anonymous, critical attacks on MPs, he would have been dismissed for behaviour that is unethical, unprofessional and totally inappropriate.
The question is, how did Mr Abbott come to think that his behaviour was acceptable and, now that it has been exposed, how has he survived in his position?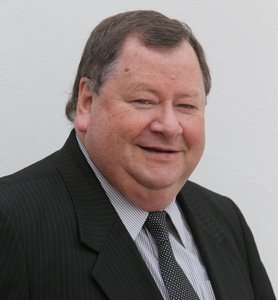 Mr Abbott's actions are indicative of a toxic culture that has been allowed to flourish within the council that considers some people – in particular Crs Kelson, Hulin and Sycopoulis – to be fair game.
It is a culture fed by a misguided belief that a council should be passive by not asking too many questions, not rocking the boat and agreeing to every decision as a united front.
Those who refuse to fit this mould are considered troublemakers who need to be discredited or, even better, removed from council altogether.
With this in mind, Mr Abbott no doubt thought that he was doing his bit.
The council's chief executive Bruce Anson knows a lot about the potential problems of attacking councillors behind pseudonyms when he was scrutinised – and cleared – of any involvement in a series of letters to the newspaper written by his son under the pseudonym of Wilma Wright.
These letters, written over a period of four years, included personal attacks on Crs Sycopoulis, Hulin and then-councillor Jennifer Lowe during the 2012 election campaign.
Given this recent history, I would have expected Mr Anson to come down heavily on a senior staff member who has been exposed for such extraordinary and unprofessional behaviour.
Instead, Mr Anson has backed Mr Abbott to the hilt.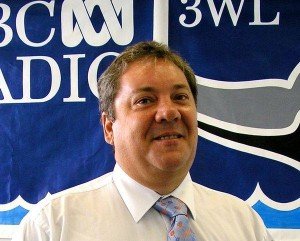 In his statement to the paper, Mr Anson said while "staff" should not engage in political debate online, he stood by "the excellent work" Mr Abbott had done at Flagstaff Hill and that he would  "be heavily involved" in the upgrade of the site.
Indeed Mr Anson even feels sorry for Mr Abbott: "It's always a challenge, when you work as a public servant, to weather the criticism that comes with the job." (I am sure the people who Mr Abbott has attacked would agree).
So Mr Abbott is going nowhere and will suffer no professional consequences for his actions.
I am trying to imagine the CEO's response if Mr Abbott's anonymous, public criticisms were aimed at Mayor Michael Neoh or, indeed, himself?
Would it be considered okay to continue in your position if you publicly criticised the two top civic officials you worked for?
Or what if Mr Abbott had used his anonymous comments to undermine the two women councillors, Crs Gaston and Ermacora? Would he (quite rightly) be taken to task then?
This should not be about individuals, but standards. Unfortunately what we have seen unfold today indicates that our local council has a long way to go in not only setting the highest standards for its staff, but enforcing them.
Note: It was Cr Brian Kelson who exposed the extent of the problems with the collection management system at Flagstaff Hill that has since revealed more than 130 missing artefacts, damage to Loch Ard relics and inadequate to non-existent record keeping. You can read our two earlier pieces on this issue here and here.